"At this point I was still in my mid thirties, had ZERO idea of what I wanted to do but was completely happy with this.  It really never occurred to me to do my own thing." Rachel Castle.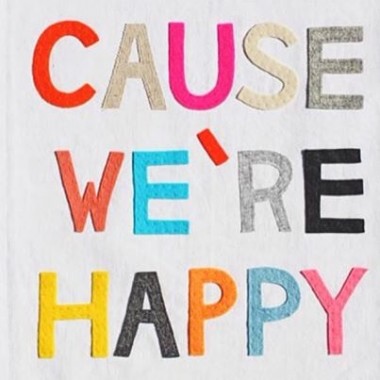 We all know amazing, creative people who don't seem to know how to take the next step. They inhabit a land called Instagram.
Homewares designer and "fun enthusiast" Rachel Castle has not only successfully branched out on her own but she's kept creative control of her brand.
She's high voltage in colour and popularity and doesn't hold her career secrets close to her chest, for that we love her.
Martine Harte: You didn't leap into your own range immediately did you?
Rachel Castle: I was encouraged by my then careers teacher to study PR, which I did at RMIT in Melbourne and ended up in the marketing department at Country Road.
I did the PR for the home wear brand for a few years and then went overseas for a decade to The Conran Shop and onto our own branding agency – another step closer.
Branding was essentially always my remit, just making sure that our clients and their messages were consistent and strong and unique.
I was still learning a lot about how to make a good product and a good image and all the day-to-day essentials required to put everything together, but tiring of being the middle man.
At this point I was still in my mid thirties, had ZERO idea of what I wanted to do but was completely happy with this.  It really never occurred to me to do my own thing.
Of course at home I was forever 'crafting', sewing, painting and doodling.  I made a lot of 'things' for my friends and family, but it wasn't until I returned to Australia with my young babies and found I had quite a lot of free time on my hands, that I started to make artworks in earnest.
I learned at TAFE how to screen print, and got interested in bed linen when a friend of mine suggested I do some of my own. At the age of 38 it occurred to me that maybe I could make my own brand. It wasn't an epiphany just an organic sort of process, where I started selling a few artworks online and then branched into bed linen.
There was never a 'plan' as such, just a slow, gradual addition of one product after another until presto I can't find 10 minutes to drink a glass of water without the phone ringing!
MH: How important do you think that patience and restraint was?
Rachel Castle: Crucial. I learnt absolutely everything I needed to know from working with the best in the industry.
The best creatives – graphic designers, photographers, artists – the best retailers – Country Road, The Conran Shop, Lancome, Michelin, British Airways (some of our agency clients) taught me so much about how to 'talk' to your clients, to really tap into what they needed, and how to get it to them.
It's not hard to put a few spots on a pillowcase.  The challenging part is your production: quality, logistics, marketing, delivery, customer service, these parts are all equal in importance to the product itself.  I answer all my own emails (although this is becoming increasingly difficult to do) because I want to keep in touch with the people I really need to be listening to.
Our branding agency, The Nest, grew very, very quickly and us Directors ended up as management whilst we employed people to do the fun creative part. I am adamant that this won't happen with my business. I guess the best thing about starting late and seeing all sorts of different businesses grow and develop is that I know I never want to be a big guy.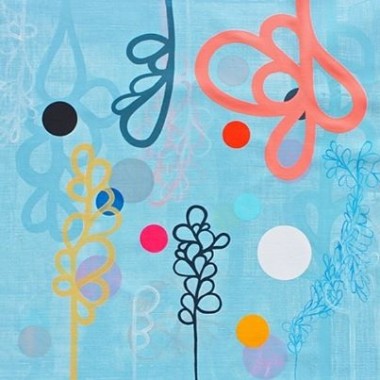 If I meet you for a glass of bubbly (or a green tea) in ten years; where will I find Rachel Castle and what will she be up to?
Rachel Castle: For starters I will be on the bubbly and not the tea.  We will be eating cheese and bread.  I will be wearing one of my new head to toe Lanvin summer outfits.  We will be sitting in my summer garden in the Dordogne with a big box of felt cutting up shapes in the sunshine.   We will have all the good scissors, because in this world there are no blunt scissors. Yeah right.  More likely, we will sit on a crate at the back of my studio in St Peters and watch the graffiti people at work.
The sun will still shine and it will still be nice.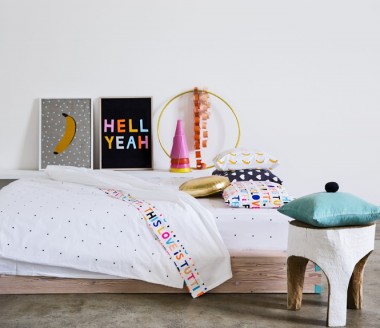 HOOK UP WITH: Rachel Castle
Pop over to her online store www.castleandthings.com.au/
Or join her on Insta