Women public speakers in Australia
Bring some of Australia's most inspirational women into your workplace or online.
Have us organise an event for you. 
Contact us: info@engagingwomen.com.au to find out how.
Clients include:
City of Melbourne
Ernst & Young
WorkSafe Victoria
Jewish Care
ACS Victoria
Vic Government
Victoria Police
SEALIFE  Aquarium
Emerson Solutions
Moira Shire Council
Department of Justice and Community Safety
Innovation Group
'Your professionalism was outstanding and your contribution to the panel discussion kept guests both engaged and entertained throughout the event.'
Craig Eloranta – City of Melbourne.
We bring the inspiration to you.
Latest feedback:
'I'd like to say that I thought this morning's breakfast went very well – in particular, the panel format produced an intelligent, relevant, flexible discussion and was so much better than the usual after-dinner speakers doing their standard corporate-circuit speeches. I did walk away inspired, I did take notes and I am planning to take action!'  
Guest at ACS Gender Parity breakfast
Women public speakers in Australia
Our line up of engaging speakers include:

MICHELLE REDFERN
Advancing equality and diversity post pandemic
Michelle is the founder of Advancing Women, an enterprise providing advisory services on equality, inclusion and gender diversity and a proud recipient of the AFR & Qantas 100 Women of Influence Award.
She is also the brains behind social enterprise and professional women's network, Women who Get it and cofounder of CDW (Culturally Diverse Workforce's).
Previously held executive leadership roles – ASX & FTSE listed companies, NAB, Telstra and Serco and is a Non-Executive director for Williamstown Football Club.
Michelle has excellent communication skills, an Executive MBA Distinction (and a great sense of humour) making her a compelling addition to any event.
TOPICS:
Supporting women in the post pandemic world
How to move gender diversity from conversation to action
Why diversity is good for the bottom line
How to advance women and diversity in the work place
 
MARTINE HARTE
MC and panel host
International Women's Day speaker – How men and women in collaboration are 'More Powerful' together.
Martine Harte is a dedicated gender equality advocate, who was awarded a prestigious Melbourne Press Club Gold Quill Award for excellence, a Logie award nomination for journalism and judged the 2017 Telstra Business Woman of the Year awards.
She founded the Engaging Women platform, to elevate the voices of women, when there was little like it in the space.
Martine has collaborated with the City of Melbourne, Victoria Government, small business, corporates and rallied local community.
Media appearances include: as a guest on ABC radio's Conversation Hour, radio 3AW, Network Ten, featured in The Age newspaper and online, and News Limited. Her work has appeared on BBC and CNN and she was a regular social commentator on Sky News Australia.
Martine is an accomplished MC
IWD TOPICS:
The power of connection
Stepping into your power
How we can all press for progress
Why diversity matters for social progress & the bottom line
Martine is an accomplished MC & can help craft your panel event
" I have had so much feedback on how natural and approachable you are as a speaker. People were inspired by your passion and history of working tirelessly on the topic of gender equality. "Melanie Cornelius – WorkSafe Vic
"Women at Work" event December, 2017.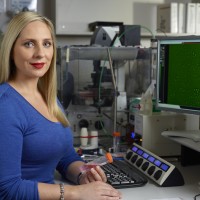 How to engage girls and women in science
DR MISTY JENKINS
This multi award-winning cancer researcher has an incredible story to share.
A descendant of the Gunditjmara people in Western Victoria, she was the first person in her family to seek a university education and has worked with Nobel prize winner.
Recently awarded the Tall Poppy Science Award recognising the brightest young researcher in Victoria.
Misty is passionate about supporting women and indigenous Australians in science and encouraging every woman to fight for her dreams.
TOPICS:
Designing the life you want
How sending an email led to working with a Nobel prize winner
Why science is an exciting journey for girls, teens and women
How a scientific approach can advance every career
Latest discoveries in the field of breast cancer research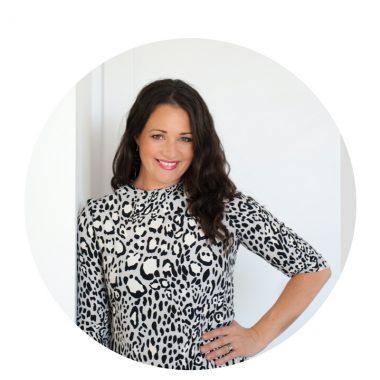 How to engage our girls as future leaders
MADELEINE GRUMMET
An entrepreneur, innovation facilitator and startup mentor, Madeleine is a passionate advocate for building capability in the female leadership, startup and stem pipeline.
Armed with a Master in Entrepreneurship from the University of Melbourne, she's an experienced speaker, facilitator and panel participant, and runs startup acceleration for corporates, budding entrepreneurs and early stage enterprise.
Madeleine uses evidence-based research and brings audiences together to challenge status quo.
"Madeleine is a powerhouse speaker who not only engages the audience, but brings energy and positivity to the room every time she picks up the microphone."
Pause Fest 2018 Australasia's Premier Innovation Event.
TOPICS:
Why closing the gender gap is everyone's business, and good for the future of Australia's economy
From ideas to actual: How to use creativity and diversity as an innovation driver
How to build effective, connected teams and embed values-led culture in the workplace
The power of active mentorship to build leadership capability, purpose and influence
How to think like an entrepreneur: Bringing Innovation, Design Thinking and Human Centred toolkits to the workplace
Why the education system is broken, and how we fix it with real world, industry-backed learning
How to make a real difference in the educational experiences and learning outcomes of girls
[boutique-speaker]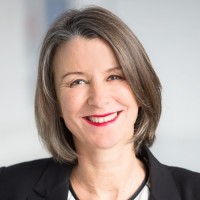 Progressing equality post-pandemic
JACINTA CARBOON
Jacinta has held executive careers with top ASX 200 companies for the past three decades.
She delivers fresh, actionable content.
She was National Manager of the Telstra Business Women's Awards and Telstra Small Business Awards for five years.
An entrepreneurial thinker and innovator, she's passionate about sharing strategies with others.
At NAB, Melbourne-based Jacinta held the position of Project Director, Women and Money – a national role created for her.
As co-founder and Director of Taking Care of Business & Me – she draws upon her expertise in strategy, leadership and business development.
Having already delivered a TEDx talk she's primed to inspire your team.
TOPICS: 
Essential conversations
How to encourage more women in leadership
Immediate steps to elevate your career
The power of a sponsor or mentor
The leadership pipeline
What she knows now that she wished she knew in the beginning
Can we afford to ignore the female economy?
Flexible working strategy

Leadership, resilience, empowerment
KEMI NEKVAPIL
Kemi is committed to shifting the way women feel about themselves and express themselves in the world.
She is an author and ICF credentialed executive life coach who has worked in the wellness industry for more than two decades.
As a regular media commentator Kemi has has been featured on ABC television, SBS, The Age and Sydney Morning Herald.
Kemi knows how to captivate a crowd.
"She has mastered a style of connecting and engaging with an audience, making each person feel as if she is speaking directly to them."
Price Waterhouse Coopers.
TOPICS:
Well-being – The 7 Principles
Your values, your compass, your people
Surviving or thriving?
Leadership – Nourish a thriving culture
The emerging leader
Propel your women leaders
FELICITY FREDERICO OAM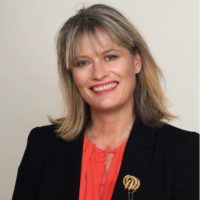 We keep hearing about the need to propel our women and girls but what are the practical, achievable steps?
Felicity Frederico has lived it.
Following a successful marketing career spanning more than two decades, Felicity was driven to stand for her local council where she served eight years as a Mayor and Councillor.
During this period she mastered the art of being a 'stone in the shoe' to drive positive change.
Passionate about gender equality, building capacity in our communities, leaving behind legacies and the importance of grassroots community sports,  Felicity is well-known for establishing the Grass Ceiling campaign in 2015. It created a buzz, highlighting the systemic generational neglect of underinvestment in female sporting infrastructure for the first time in our history.
Felicity is warm, personable and extremely good at engaging your audience or staff.
TOPICS:
Levelling the playing field
Finding your tribe
Legacy and leadership
Brave conversations and decision making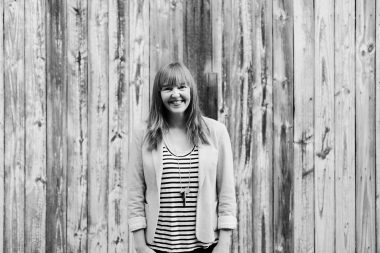 How to build courage
KYLIE LEWIS
What do you believe? What do you care about? What gives you energy? What does the world need more of? What do you need more of? What will be your legacy? What's holding you back? What would you do if you weren't afraid? What can you do? When can you start?
The quality of our life is determined by the questions we dare to ask ourselves, and the courage to answer them with wholehearted honesty. Kylie wants to move people to think more deeply about the things that matter to them in the lives, and to build the courage to act in small ways, everyday.
Kylie is an executive coach, consultant, facilitator, speaker, and author of The Leap Stories (book and blog) featuring stories of people who have taken courageous leaps in their working lives, and host of the In The Company podcast, insights on humanising work.
Kylie holds a double degree in psychology and sociology, a Masters in eBusiness and Communication, is an accredited ICF executive coach. Most recently Kylie became an accredited facilitator of Dr Brené Brown's Daring Way™ and Rising Strong™ curriculum, and has undertaken studies in the neuroscience of powerful conversations.
TOPICS:
Choosing Courage
Work/Life Design
Taking A Leap
Brave Branding & Social Media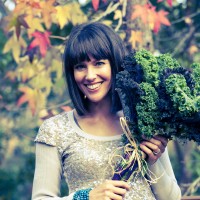 How to nourish ourselves at work and home
MEG THOMPSON
Meg has built an excellent reputation as a highly knowledgeable, professional and approachable naturopath and holistic nutritionist.
This mum-of-two young girls walks her talk and has amassed a large following on social media and as a lecturer.
She's written several e-books, most recently on the importance of gut health.
Meg holds a Bachelor of Health Science , Graduate Diploma in Education, Bachelor of Applied Psychology and is a warm and generous communicator.
TOPICS:
The value in nourishing number one
Time-saving ways to nourish yourself at work
Eating for energy
Eating for stress – reduction
Gut health
Mindfulness at work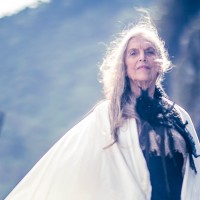 The original disruptor
DR ELIZABETH CAMERON DALMAN OAM
At 81-years-old, Elizabeth has a zest for living which has inspired many.
Elizabeth pioneered modern dance in this country by establishing The Australian Dance Theatre despite conservative forces in the 60's. Choreographer, teacher and performer, she's often described as the high priestess of Australian Dance.
She still performs internationally, completed her PhD three years ago and is a great conversationalist.
Let her wisdom transform your outlook.
TOPICS:
Discovering your purpose in life
The benefits of a life filled with creativity
Being an original disruptor
Embracing the ageing process
The relevance and importance of The Arts in our society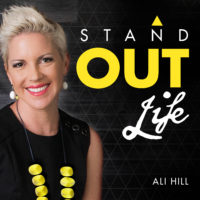 Break the bias
ALISON HILL
Ali has worked with big business: PepsiCo, Siemens, BHP, Bond University, Griffith University and is a sought after keynote speaker.
Her style is engaging, authentic and practical. CEO of AFR Fast 100 company  Pragmatic Thinking, Ali is a Psychologist, an award-winning business woman (including winner of 2018 Educator of the Year), an influential keynote speaker, producer and host of Stand Out Life podcast, regular on mainstream media, and a best-selling author.  
Ali is an expert on Morning Shows and wrote a real world guide to get clear, find purpose and become the boss of busy.
TOPICS:
How to live a stand out life
How to motivate your female workforce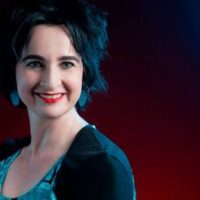 Online misogyny and what we can do about it
GINGER GORMAN 
Ginger Gorman is an award-winning social justice journalist, cyberhate expert and engaging TEDx keynote speaker.
Her best-selling book 'Troll Hunting' has been listed as top of WIRED's summer reading list in the US and struck a chord with people across the globe.
Gorman's work delves deeply into online misogyny and she gives us strategies to move forward.
In 2013, Gorman and her family received scores of hateful tweets, including a death threat. It was this experience that set her on a professional journey into the world of trolls. Her series of articles for Fairfax newspapers in Australia went viral and became some of the most read newspaper stories that year.
Ginger is a warm and compelling communicator.
TOPICS:
There is nothing virtual about online trolling.
Social media self-defence.
How trolls work.
How to counteract cyberhate, trolls and syndicates.
How women can claim their space in the public domain.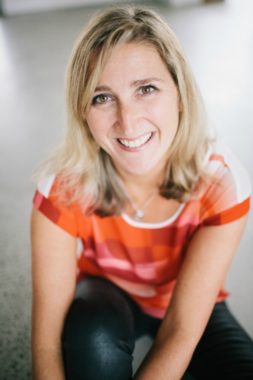 The modern parent
MARTINE OGLETHORPE
Martine has a passionate interest in helping families to safely navigate the modern world of parenting in a way that offers understanding as well as practical and realistic strategies.
She is an accredited speaker with the Office of the eSafety Commissioner and has presented to parent groups, schools and teachers.
Martine is a mother of 5 boys, she has a background in secondary education and a Masters in counselling.
Regular workshops with young people also ensures she has the most relevant perspective and info on what it means to be a young person growing up today.
TOPICS:
E safety
How to navigate the online world
E safety for women and girls
Engaging Women was built with the mission to elevate the voices of Australian women and to increase their visibility in public life. 
We are not a traditional speakers agency.
If you would like to invite any of the women in our interview library to speak at your event either in person or virtually, please get in touch.