Our new video content is all about sharing strategies and techniques to enable more women to embrace their voice in Australian society.
It's not just for business women or aspiring women leaders, it's for artists, makers, scientists, sportswomen, professional mums, no matter what stage or phase of life you are in.
Today we say hi to the dynamic, authentic Kemi Nekvapil.
Kemi has blazed a trail empowering women through her coaching, writing and speaking.
Through her work she has identified common thought traps some of us can often come up against.
In this chat Kemi and Martine explore techniques to dismantle these thought traps.
Discover fresh strategies:
1/ Learn the power of saying no.
2/ Learn why we need to be clear on what our priorities are.
3/ Discover why commitment is a super-power.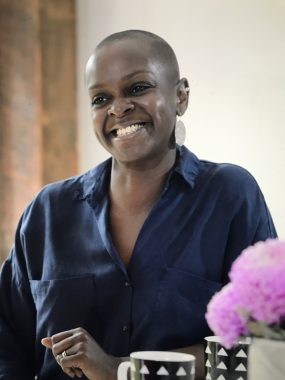 Photo of Kemi Nekvapil – Paul Muir
Kemi says a "disempowered childhood" (five sets of foster parents before she was thirteen-years-old) sharpened her passion to influence change.
She is available for business coaching, speaking and organises some pretty incredible retreats.
CONTACT KEMI
Find more about Kemi at her website over here. 
Or get in touch with her through us: info@engagingwomen.com.au
Subscribe to 'The Trick' video series to hear us talk about "The Power of Asking.'
Coming up, journalist Tracey Spicer of TED talk fame and Emmy award winner Sara James.
Still curious?
Don't miss fabulous qualified nutritionist, naturopath, author and lecturer Meg Thompson talk about the science behind gut health right here.
'The Trick' video series feeds into Engaging Women's mission of social good.
Founder Martine Harte challenges the narrative around gender and empowerment of women and girls in Australia through her platforms.
EMBOLDEN WOMEN & GIRLS
BE EVIDENCE BASED
CALM TO WATCH
INFORM LIVES WITH INTELLIGENT CONTENT
Really hope you enjoy it.
Thanks so much to film maker Paul Muir for his talents.
And Mel Wain for helping Kemi and Martine get camera ready.