WHO: Natalie Bell
CAUSE: The Will Murray Foundation
MOVIE: Whiskey, Tango, Foxtrot
WHY: Ambassadors – raising money for women and children in crisis across Australia
GUESTS: Humans of Bayside Melbourne.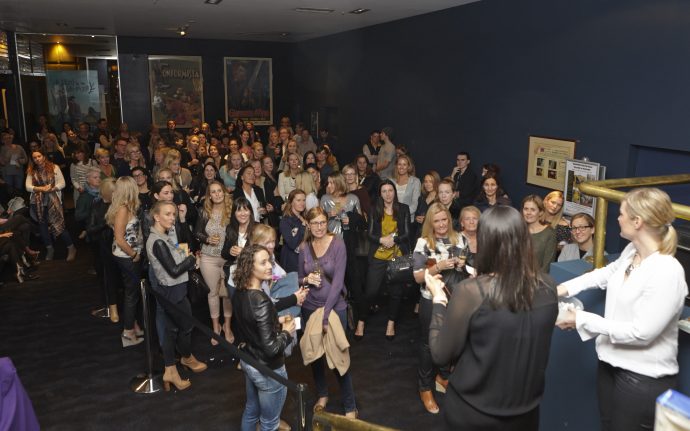 Natalie Bell is one of life's good networkers so when she put out the call to hold an event for Will Murray, left quadriplegic after a diving accident, you knew he'd receive awesome support.
More than 170 people gathered at Palace Dendy Cinema, they were happy to donate spare change and were given the chance to win incredible art.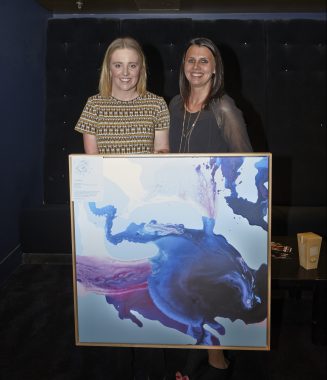 Photo: Caitlyn Dick and Natalie Bell, Caitlyn took home 'Awaken' from United Interiors in Collaboration with Jamie Durie. Valued at $499.
The community has mobilised since it first heard about fourteen-year-old Will's diving accident.
Why?
Because it could have been anyone's child.
"I was touched by the contributions of the community toward Will Murray's cause and as a mother of three, felt that this could have happened to any one of us. I was of the feeling that if everyone did a little bit to help, then maybe as a community we may be able to make a difference," says Natalie.
These guests appears to agree.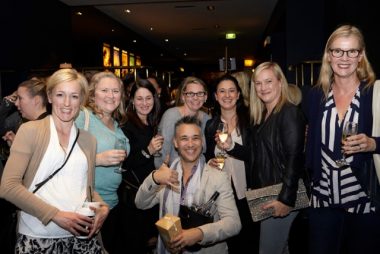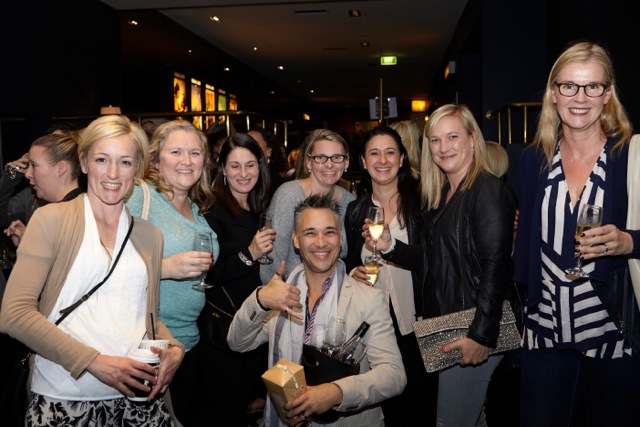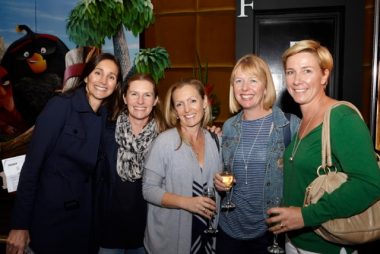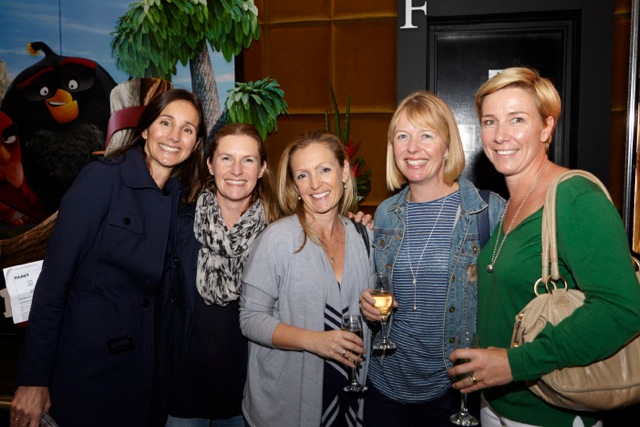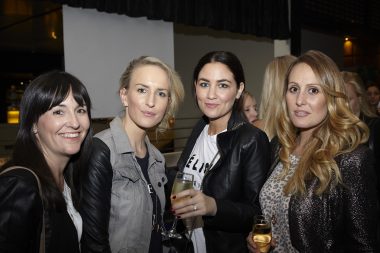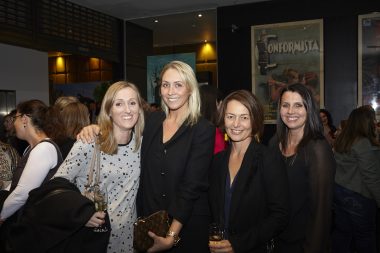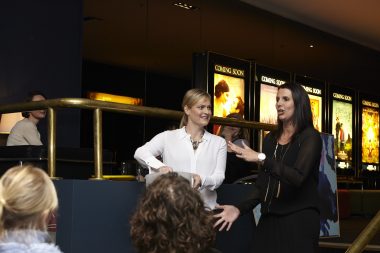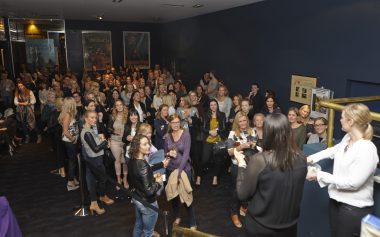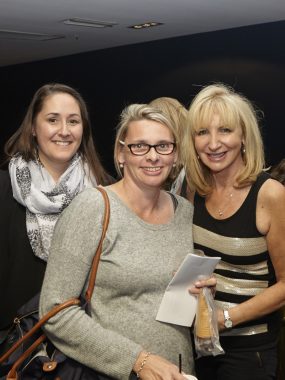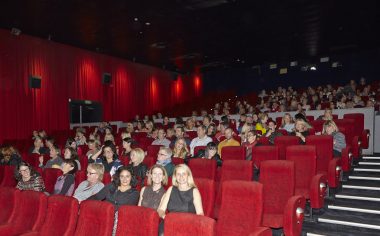 Congratulations to Kathy Clarke (seen below), who won a Clare O'Donoghue original "Evening Slipper Mini" valued at $900!
Clare lives and works in Ocean Grove, more over here.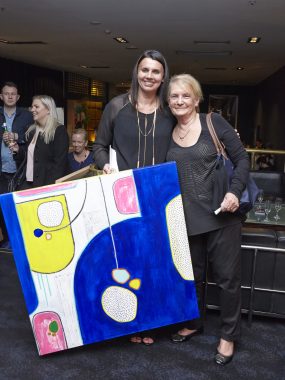 Bec Marando won this Chloe Vallance original, 'Drawing Light.' Valued at $1200.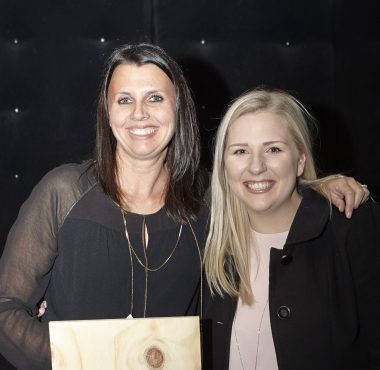 Thanks so much to all the generous creatives and to the worker bees (Nic McCormack and Fiona Flegeltaub) on the night.
Women and men across Australia are holding events like these to raise money for women and children in crisis.
Our end goal is for business or corporates to pitch in to grassroots causes so contact Engaging Women info@engagingwomen.com.au or head over to The Will Murray Foundation to discover how you or your business can help out.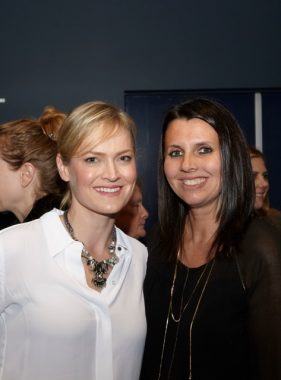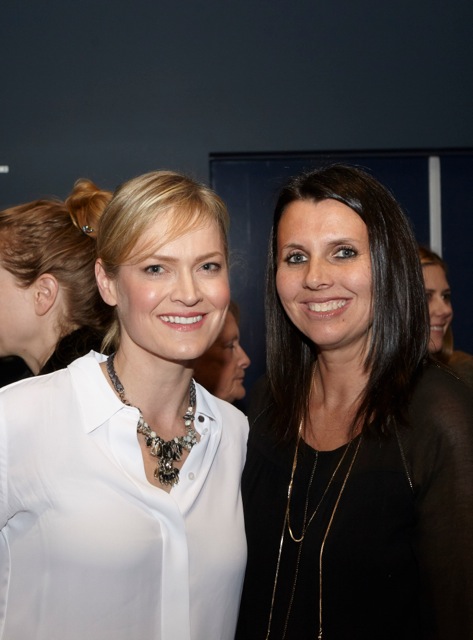 Engaging Women founder Martine Harte and event organiser Natalie Bell.
Not ready to go?
Check out other talented Bayside creatives by heading to our 'homes with soul' section here.
If you are keen on holding your own event in your hood find out how by tapping here.
Most popular on the blog this week: designer Rachel Castle at home over here.
Photos from this event: thanks to Stephanie Rooney photography. 
Hear from Bayside artist Katie McKinnon by whizzing over here.