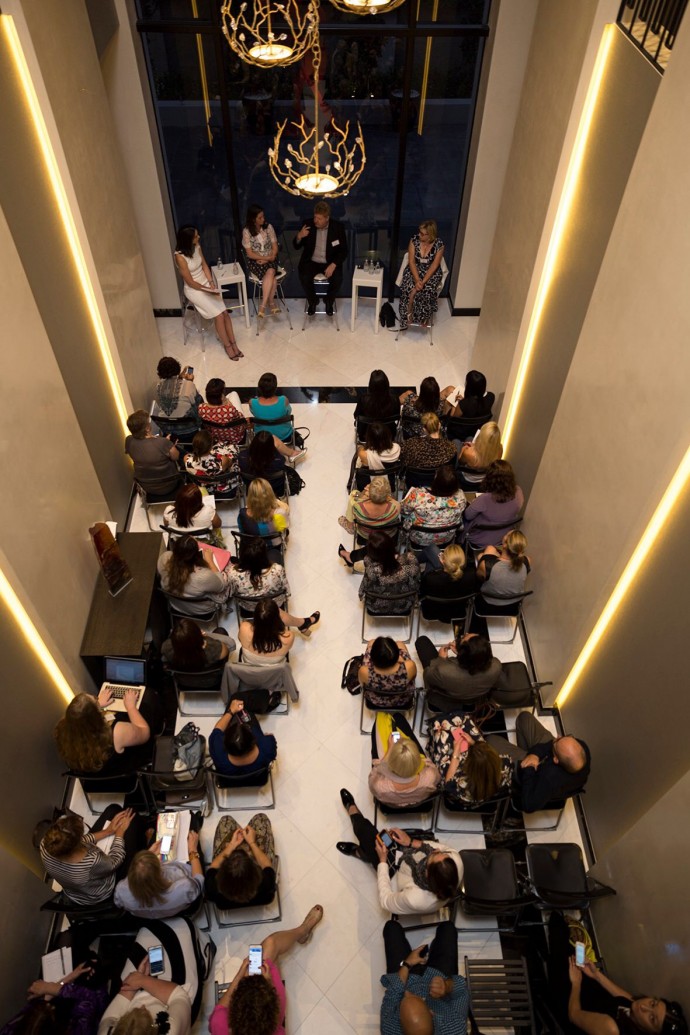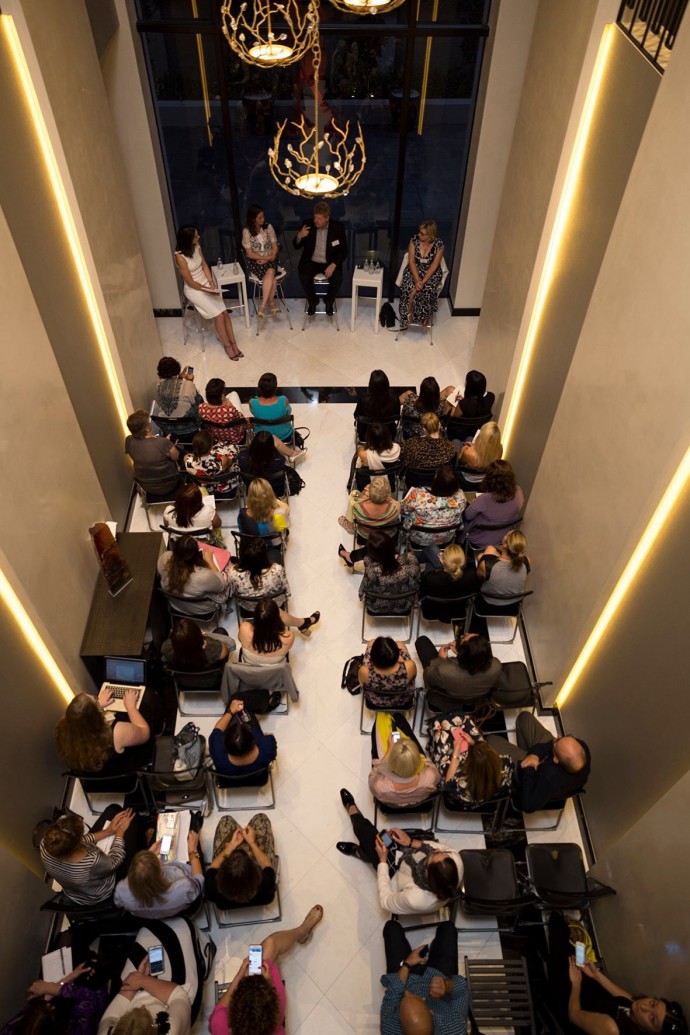 The 'Family Violence forum' held in Toorak last week – 30 hand-picked bloggers from around Australia heard from Australian of the Year Rosie Batty, Detective Superintendent Rod Jouning, Nappy Collective's Sandra Jacobs and MC Giaan Rooney. Photos – supplied.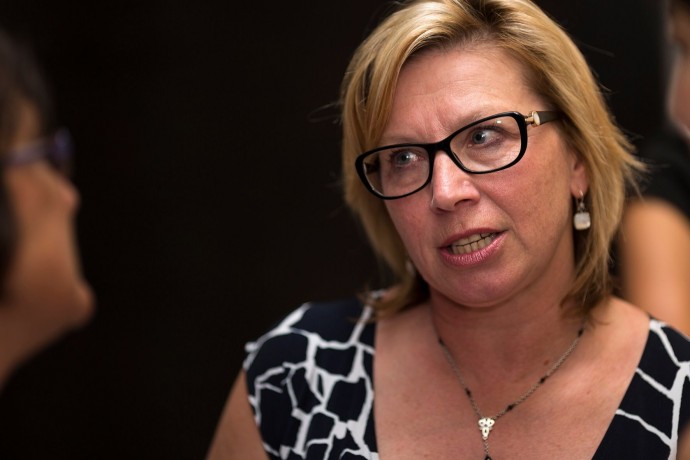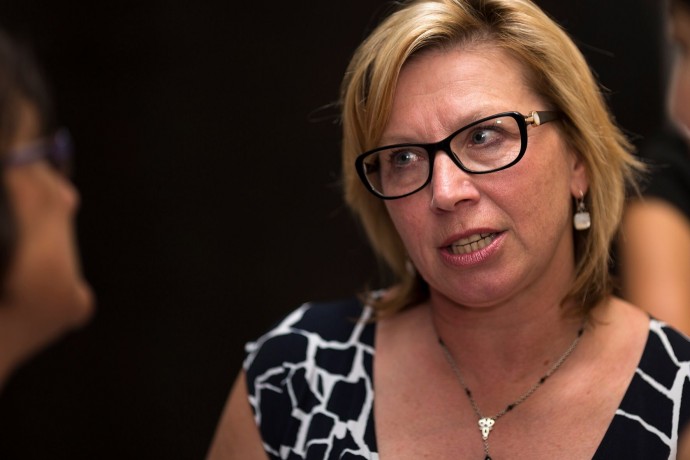 "Let's get feisty about it." Rosie Batty.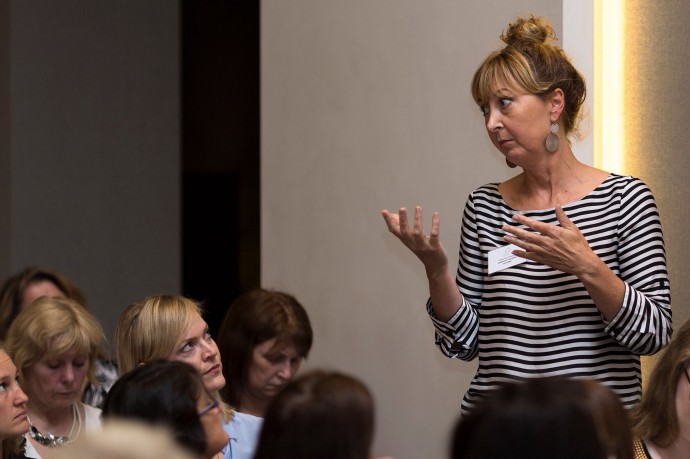 "It's always best to call a crisis line, talk to experts." Domestic Violence Vic CEO Fiona McCormack.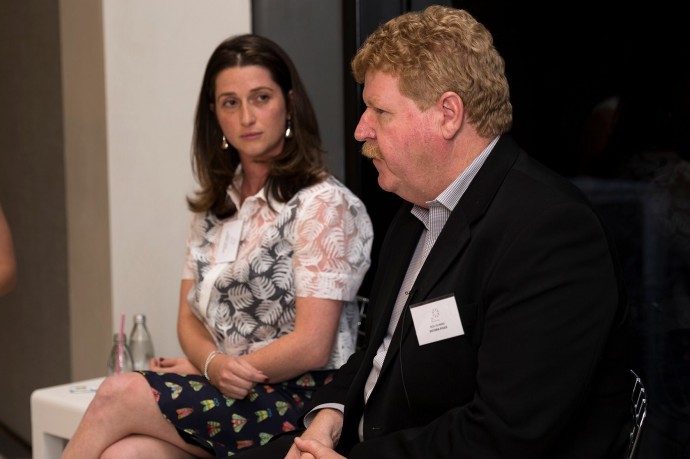 "Men need to know derogatory, sexist comments are dangerous." Det Supt Rod Jouning.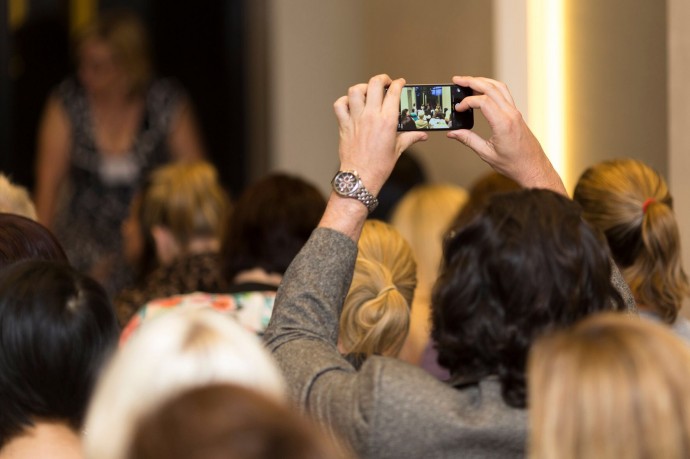 As a young reporter I can recall my confusion the first time I learnt what the word "domestic" actually meant.
I was at a crime scene: a young woman had been murdered in a country Victorian town.
In my world view this was tragic, a story which everyone should know about. Surely the circumstances surrounding her death were a conversation the community needed to have and my job was to report the facts.
My phone rang… it was a female chief-of-staff from one of the big networks. She calmly enquired, "Hi Martine, what seems to have happened?"
"It's devastating, a woman killed by a man, police suspect it's her partner," I breathlessly reported.
"Oh, it's a domestic then (long pause) ok we won't be sending one of our reporters, can you just send us some pictures and we'll run a VO," the chief-of-staff replied.
A VO – a 30 to 40 second piece where the newsreader reads over pictures – the information is limited, the story rarely fleshed out.
That night the woman's death amounted to a 30 second VO on the national news.
I was bewildered. But it was to become a scenario I quickly adjusted to, we all have.
As a society we aren't outraged if the victim knew her attacker. Perhaps we write it off because some of us believe she brought things on herself?
Perhaps it is downgraded to a VO because there are just too many family violence deaths for the news to keep up with?
That's why this forum organised by The Nappy Collective holds so much hope.
Can this latest breed of communicators affect change?
Will their words do a better job of protecting the one in three of us who are being abused?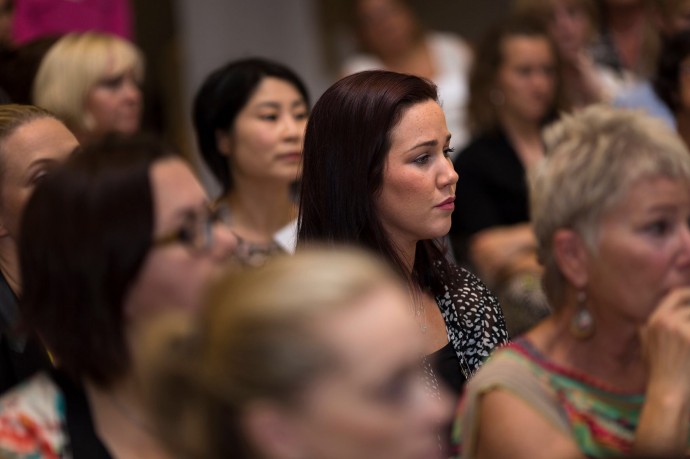 Sophie Shaw from The Young Mummy.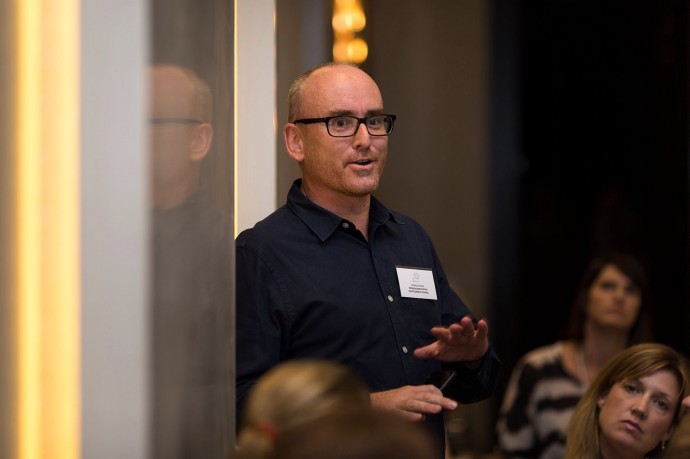 "Bloggers can put the microphone where it needs to be.. and can make powerful things happen," Darren Rowse founder of ProBlogger.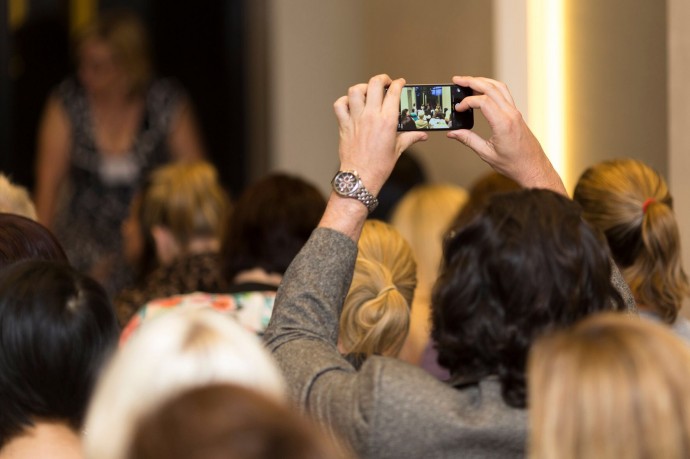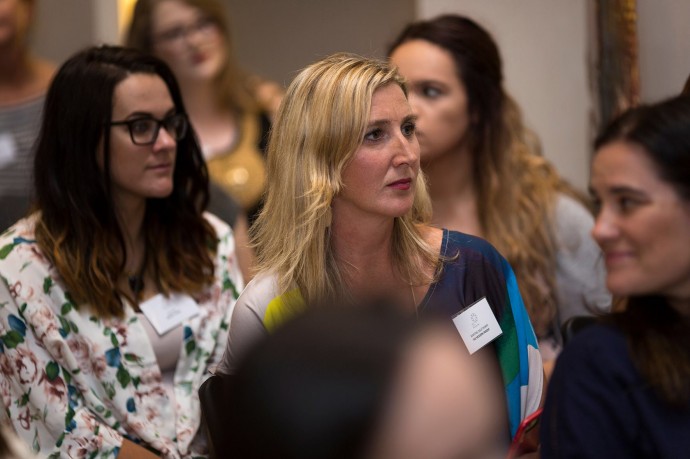 Martine Oglethorpe from The Modern Parent.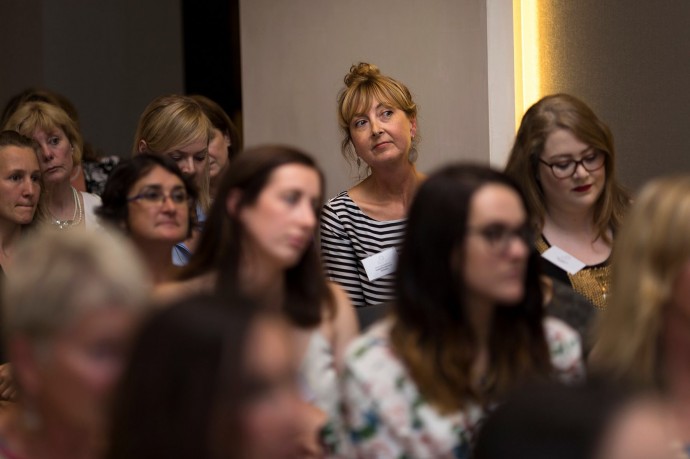 I think we will. We've agreed to at least do 'something.' To use our voices to get behind this cause, to make a sustained effort.
It doesn't mean your favourite bloggers will be ramming harsh statistics down your throats. We know you come to our corner of the digital world for inspiration: to laugh, to relate, to exhale (to learn how to make a rocking green smoothie).
But everyone agreed digital media can play a powerful role.
SO HERE ARE MY 6 TAKE OUTS FROM THE FORUM:
WE NEED TO STOP VICTIM BLAMING.
IF A WOMAN KNOWS SHE'S GOING TO BE JUDGED SHE WON'T REACH OUT.
WOMEN NEED TO ACCESS ASSISTANCE ANY WAY THEY CAN: FRIENDS, SUPPORT SERVICES.
ALWAYS, ALWAYS, ALWAYS CALL A CRISIS LINE.
HE'S NEVER GOING TO CHANGE.
IT ISN'T JUST PHYSICAL VIOLENCE IT IS ALSO ECONOMIC ABUSE, EMOTIONAL ABUSE, CONTROLLING BEHAVIOURS (THERE IS A TERM FOR IT: GAS LIGHTING)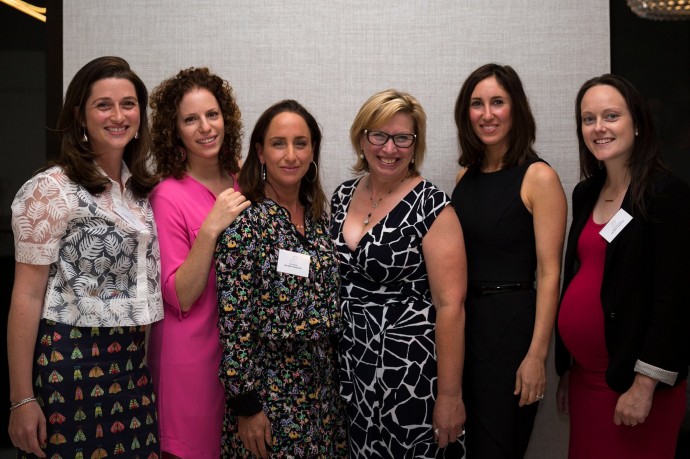 The organisers of the forum, The Nappy Collective with Rosie Batty.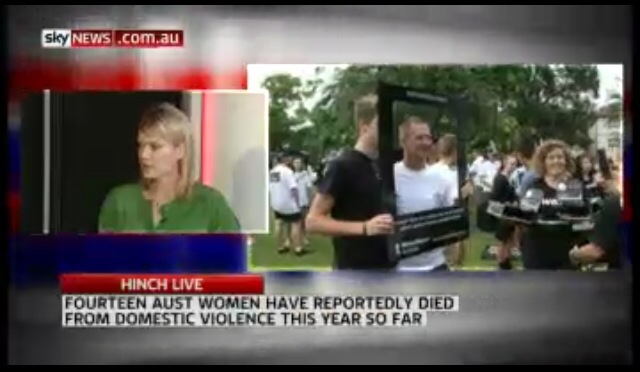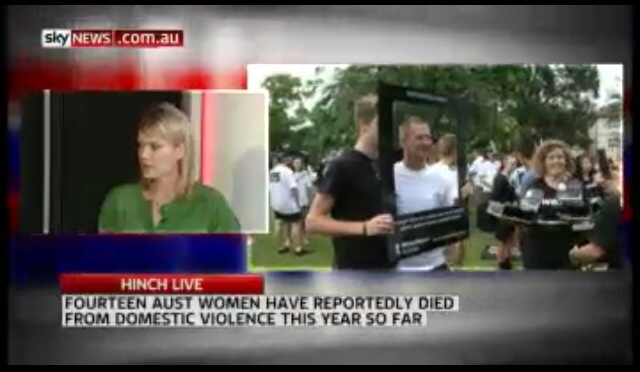 Thank you so much to the brave woman who sent me private emails after I spoke on Hinch Live on SKY News right here.
If you or someone you care about needs to talk take the first step by tapping here 
And thank you to Miranda who made this comment on our Facebook page:
 "Engaging Women is a space of beauty, inspiration, wardrobe/house peeking & girl cheerleading. It's also about tough issues like Family Violence so therefore it's also about hope."
"If you or someone you know is impacted by sexual assault, domestic or family violence, call 1800RESPECT on 1800 737 732 or visit 1800RESPECT.org.au. In an emergency, call 000. For more information about a service in your state or local area download the DAISY App in the App Store or Google Play."