Clare O'Donoghue grew up in the seaside town of Ocean Grove on Victoria's Bellarine Peninsula.
The laid-back lifestyle has resulted in her appreciating the simple joys in life.
Her home is an unapologetic palette of delicious colour.
Exactly the kind of nest you'd expect from a wonderful abstract artist who has been drawing and painting since she was a little girl.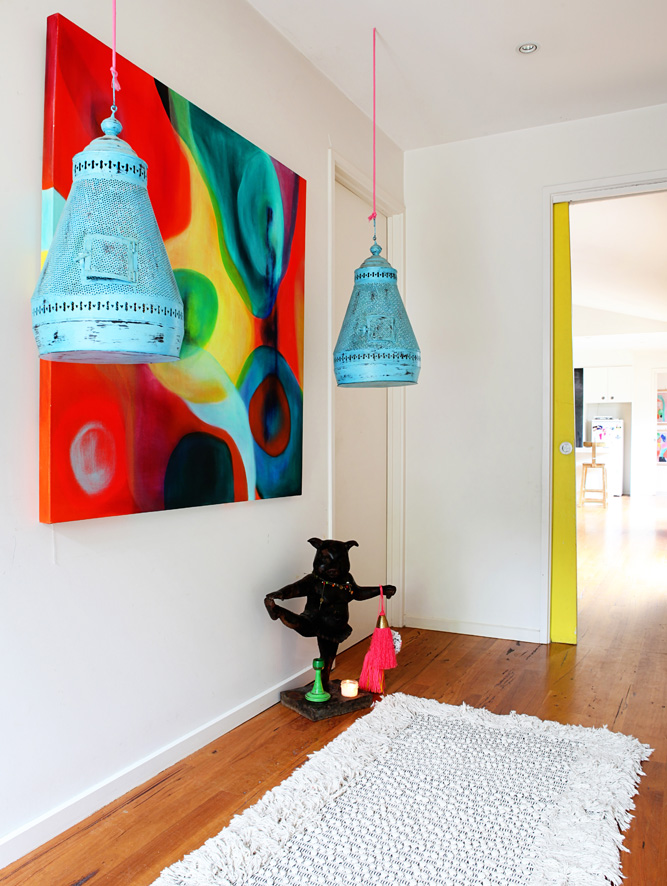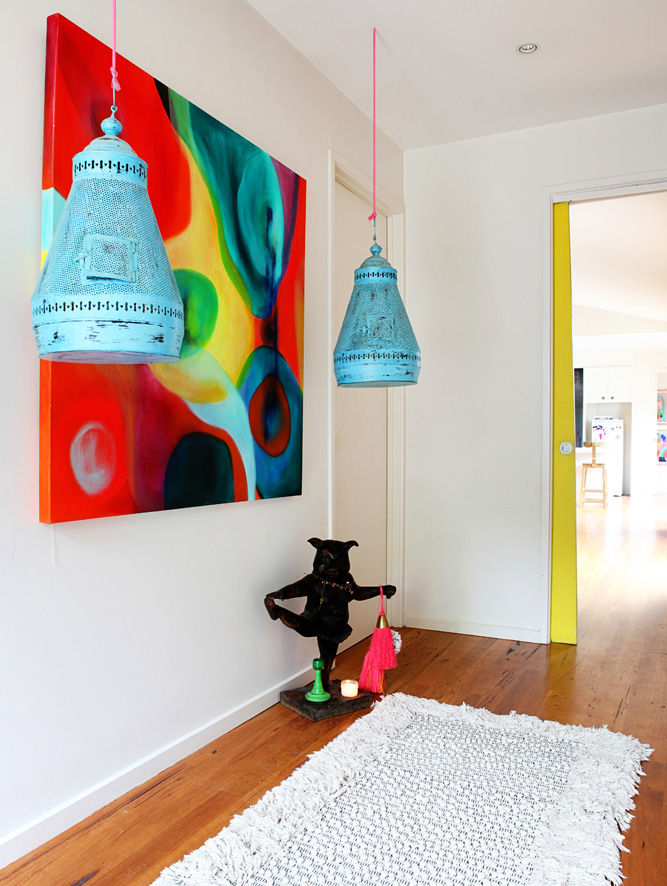 The playful home artist Clare O'Donoghue shares with her soon-to-be hubby Shannon and four kids Lewis, Ruby, Mietta and Perri plus two dogs, Henrietta and Bowie.
Photo – Tania Savage  Words – Martine Harte.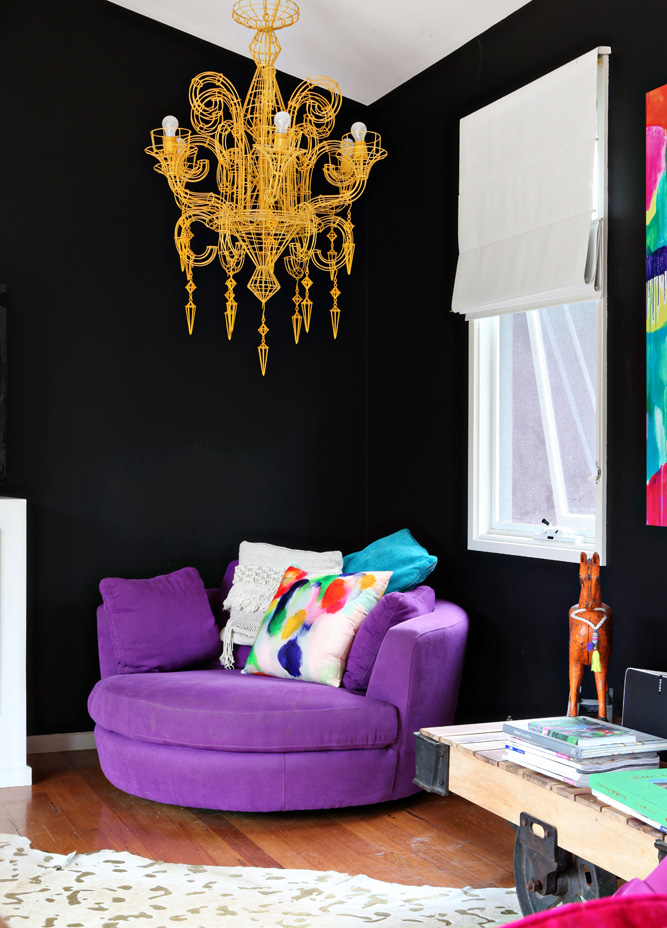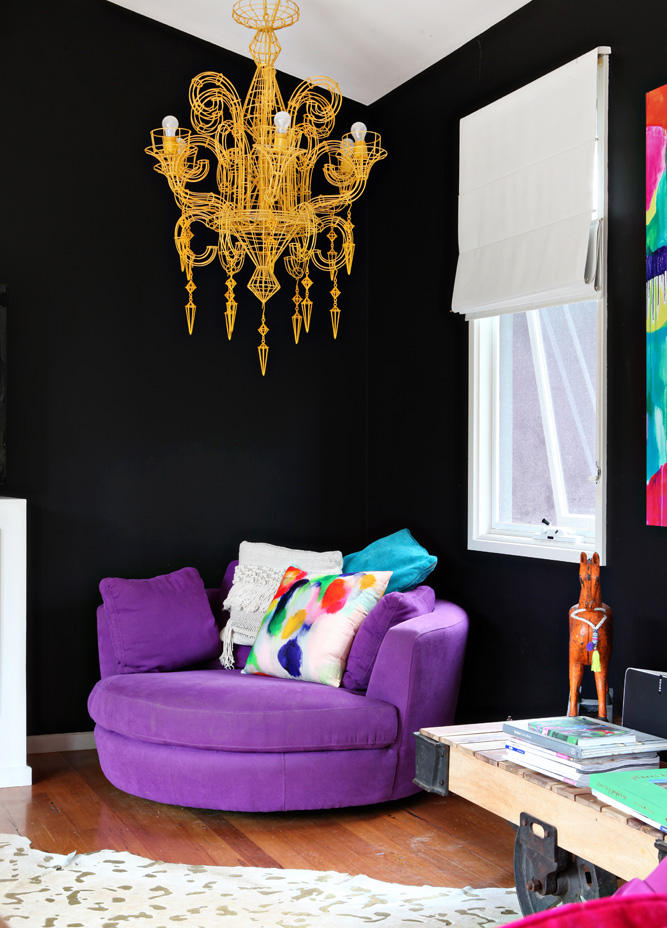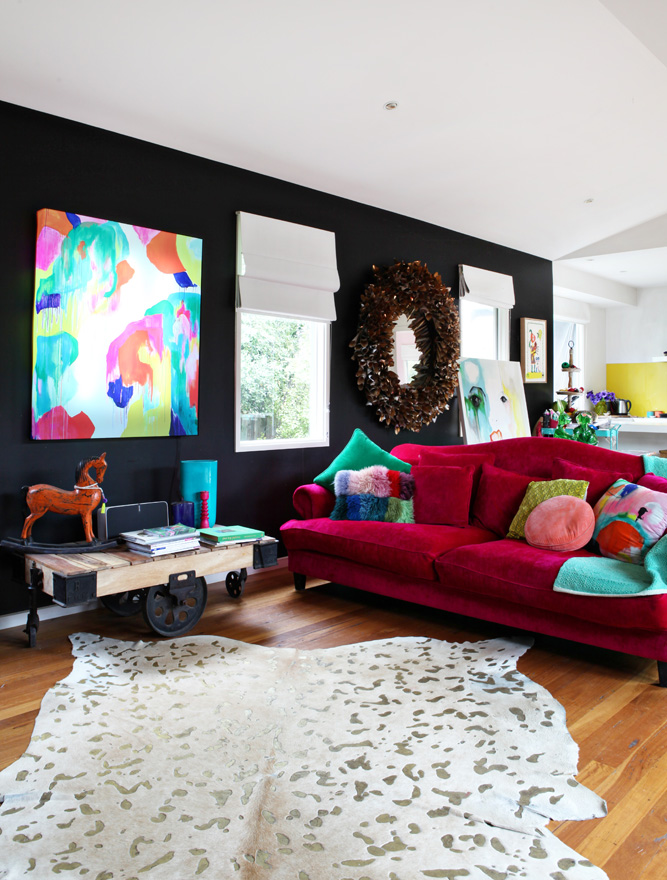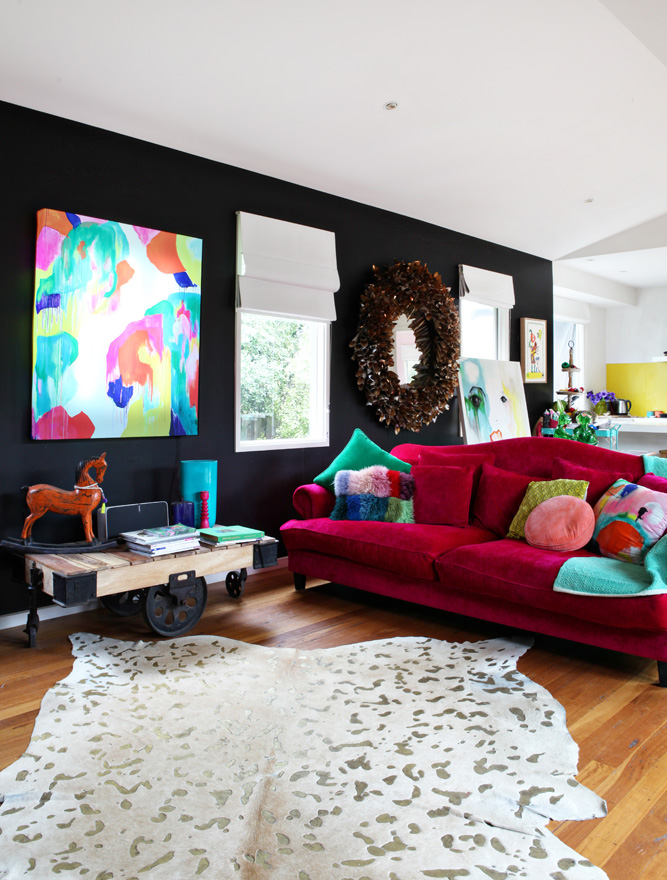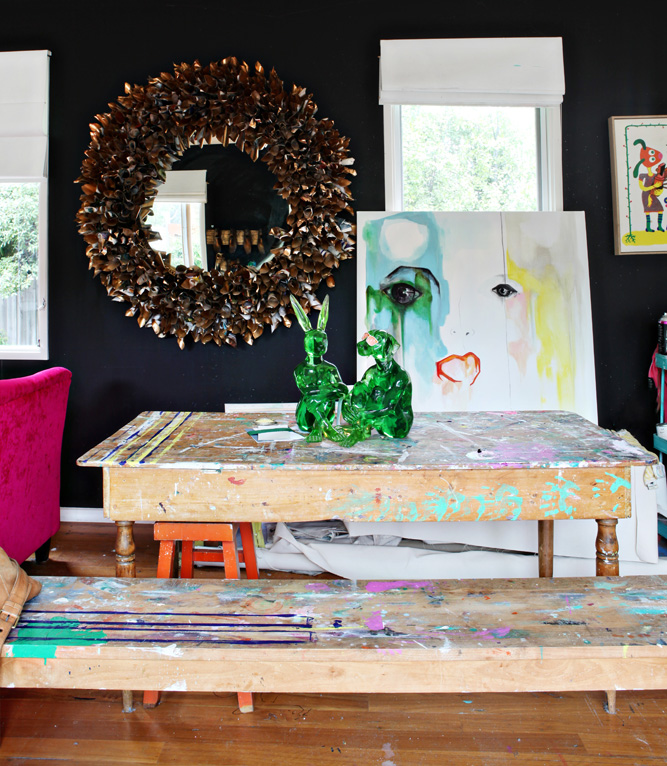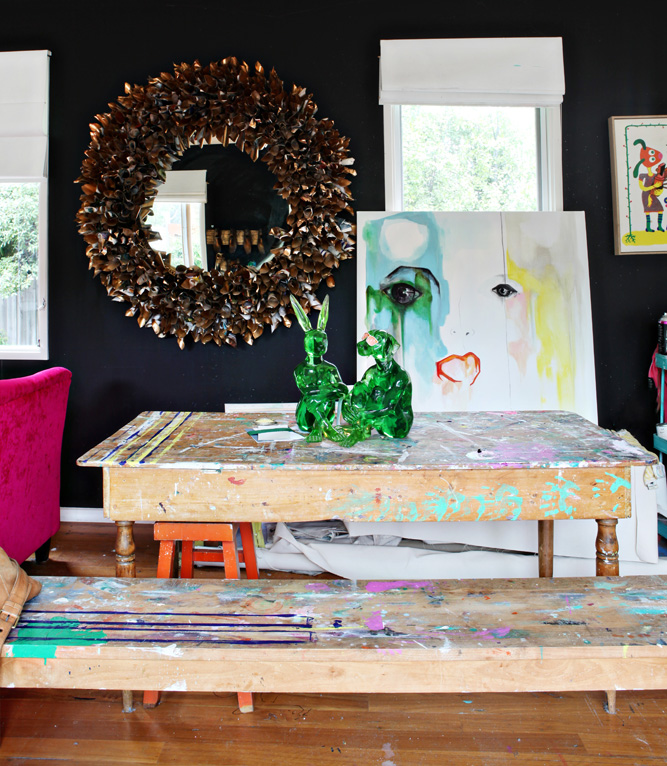 Commissioned piece 'Dame Honky' waiting to be shipped to a new home. Photo – Tania Savage Words – Martine Harte.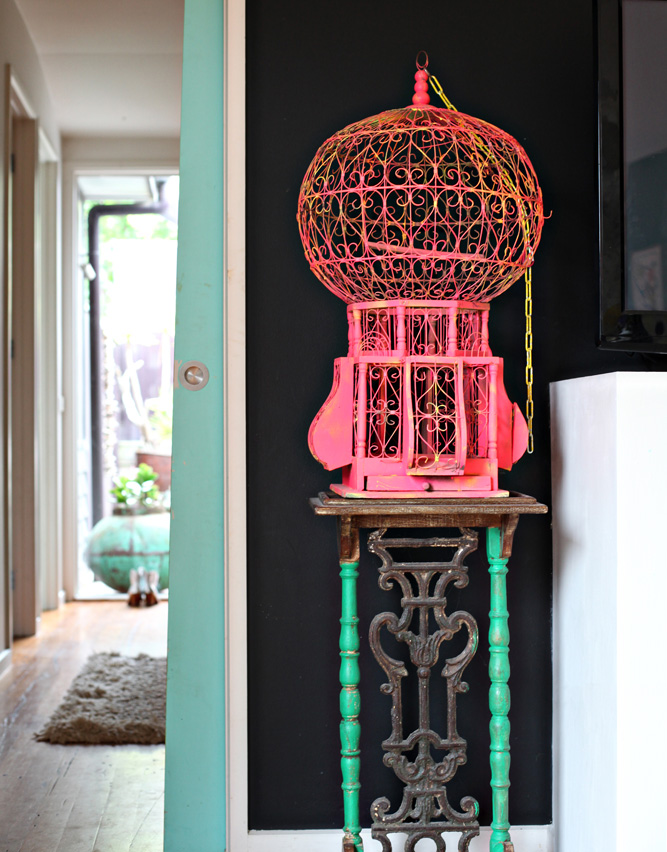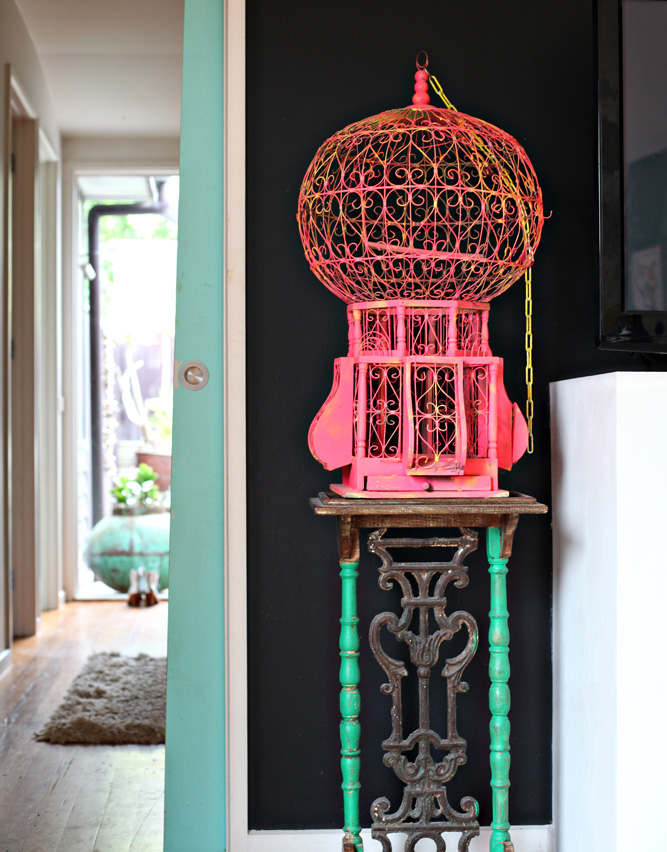 Birdcage owned by Clare since she was nineteen-years-old, the side table purchased at one of her favourite interiors warehouses Kyo "Half the house is furnished from Kyo," says Clare. Photo – Tania Savage Words – Martine Harte.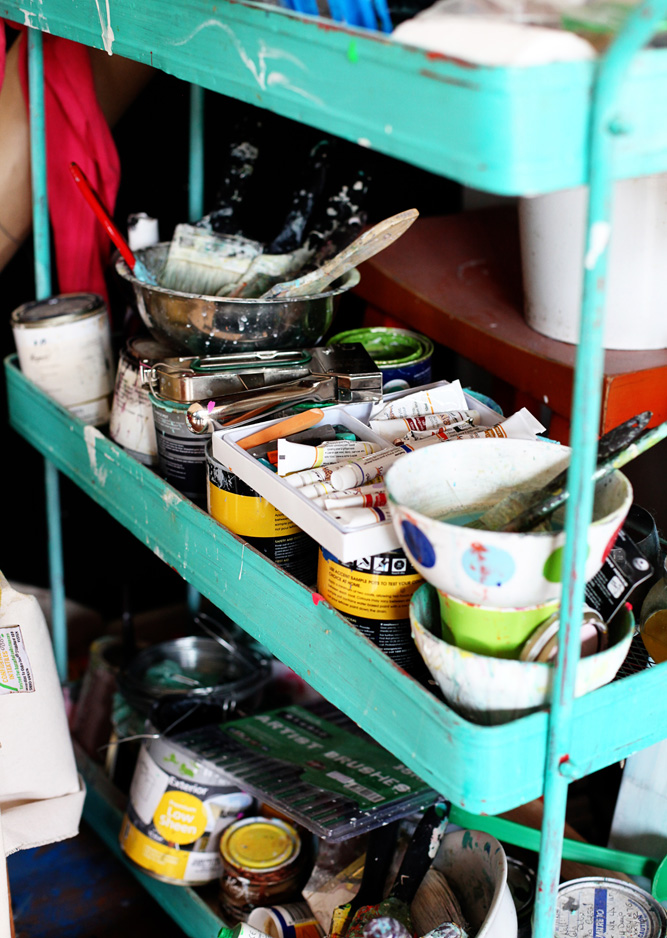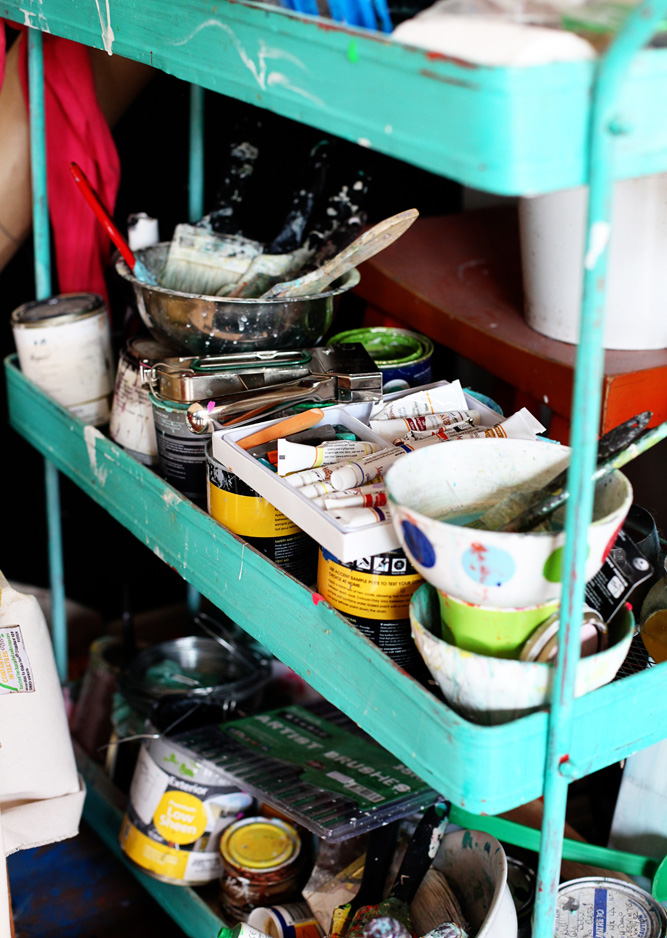 Photo – Tania Savage Words – Martine Harte.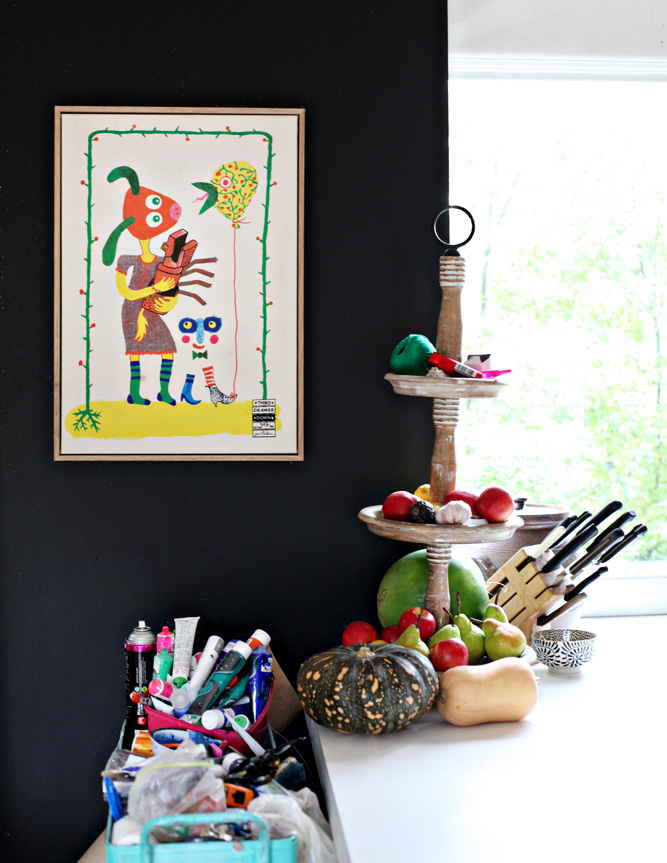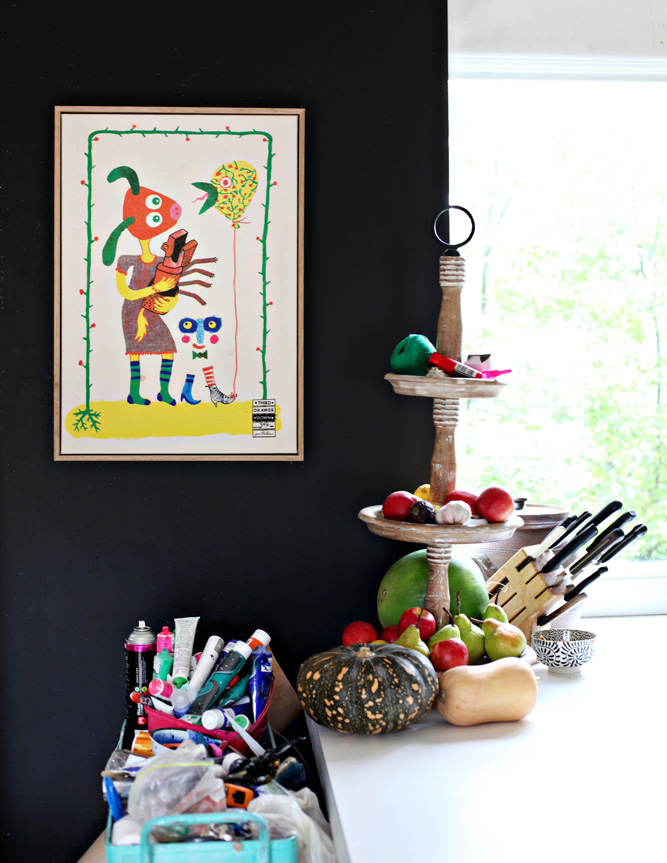 Photo – Tania Savage Words – Martine Harte.
Clare's commercial success didn't start kicking in until after her fourth baby.
Good fortune was on her side when one of her artworks was included in a feature on her friend's home for Real Living magazine.
"Life was mad, I didn't have a website or any social media accounts and up until that time I was just always doing little bits and pieces. After that feature, things went a little crazy. Probably the strangest thing was that piece was not the type of thing I would often paint," recalls Clare.
These days, Clare works with interior designers on custom commissions and has launched a range of light boxes and soft textiles.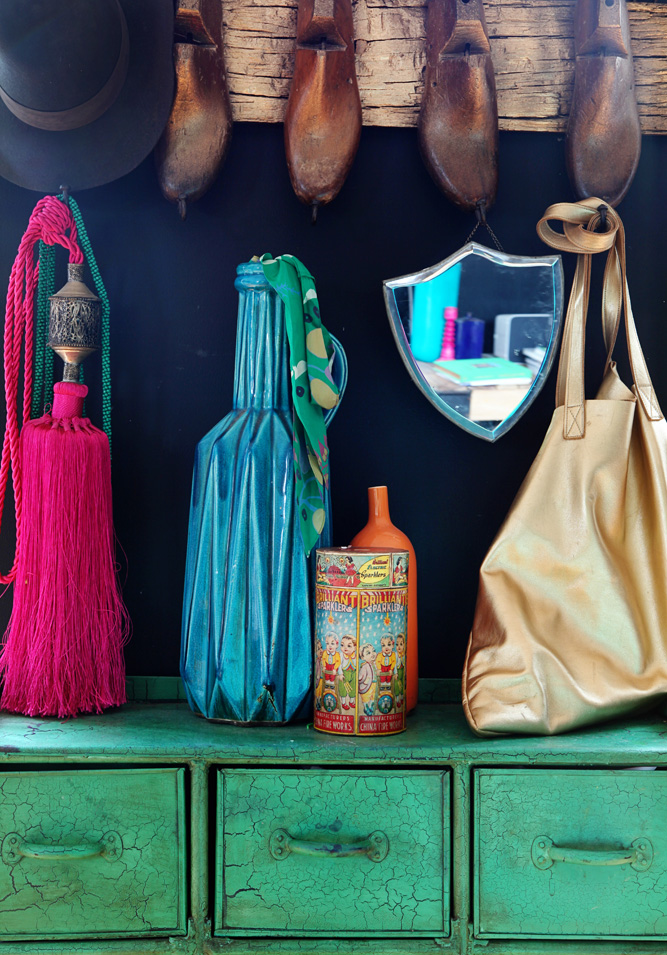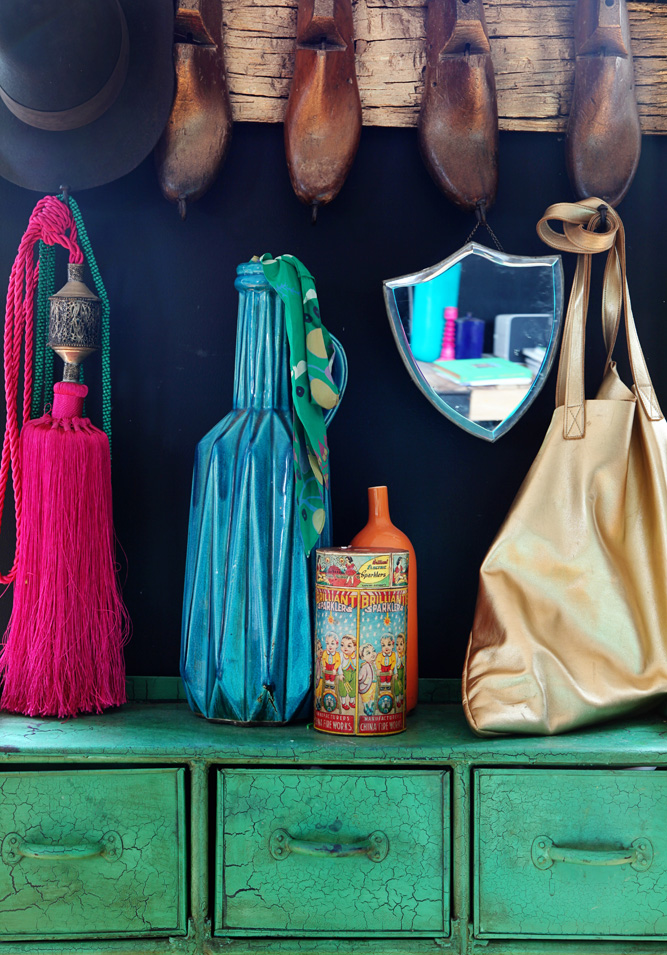 Photo – Tania Savage Words – Martine Harte.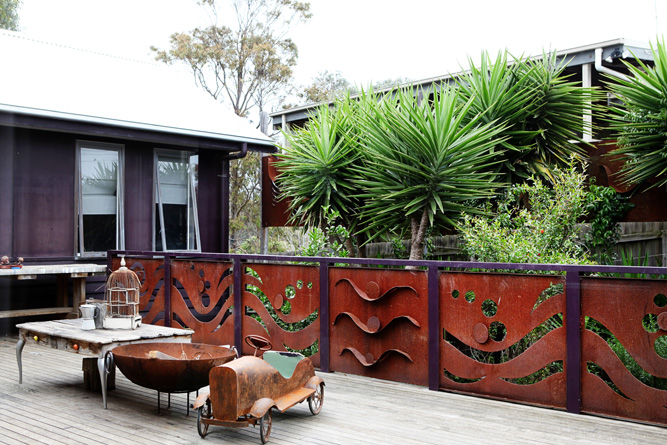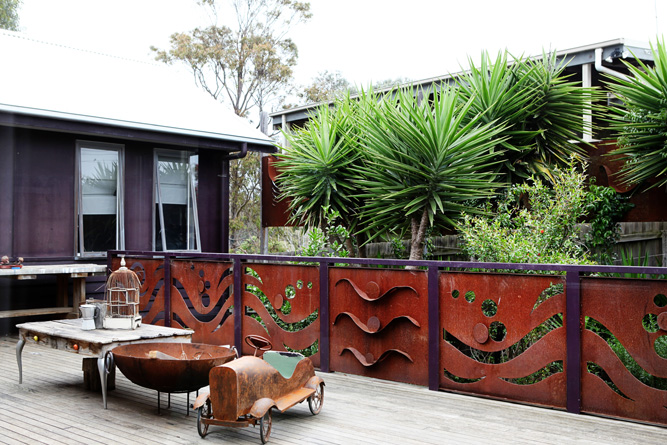 The u-shaped home  was built just seven years ago, the couple wanted simple lines and a fisherman's cottage feel with lots of light.  Photo – Tania Savage Words – Martine Harte.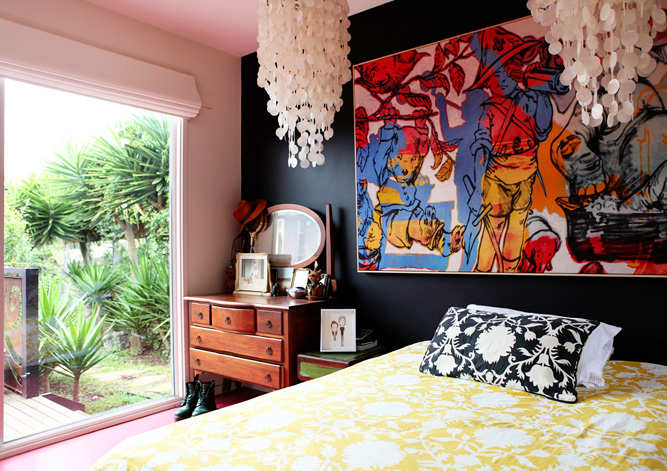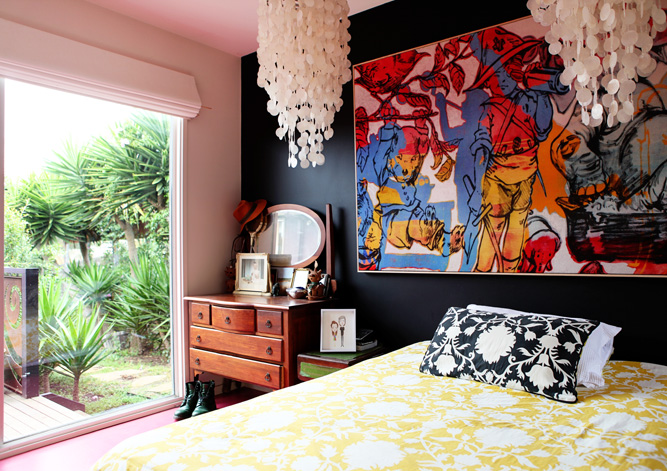 Master bed with a beautiful view.  Photo – Tania Savage Words – Martine Harte.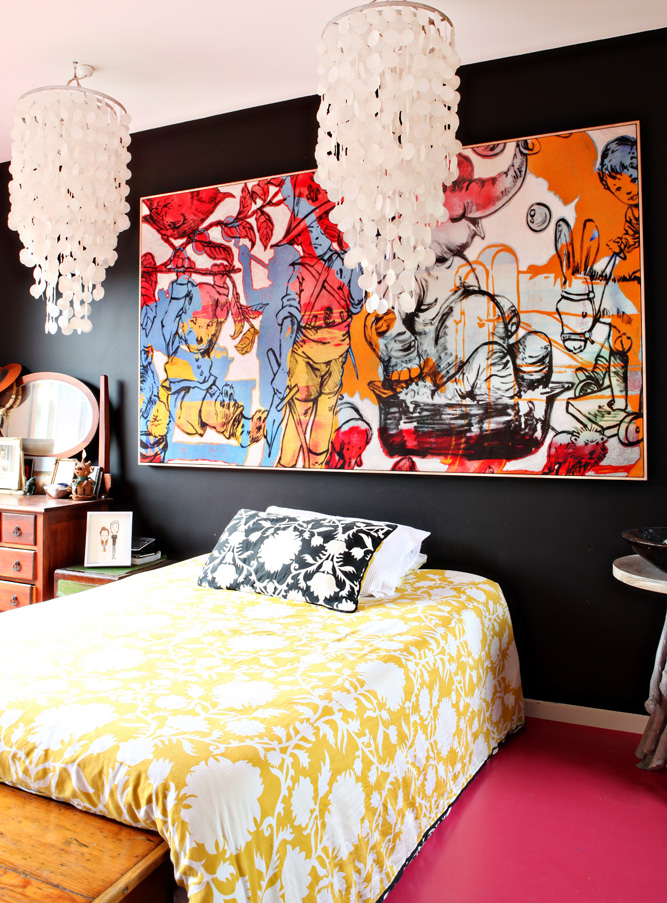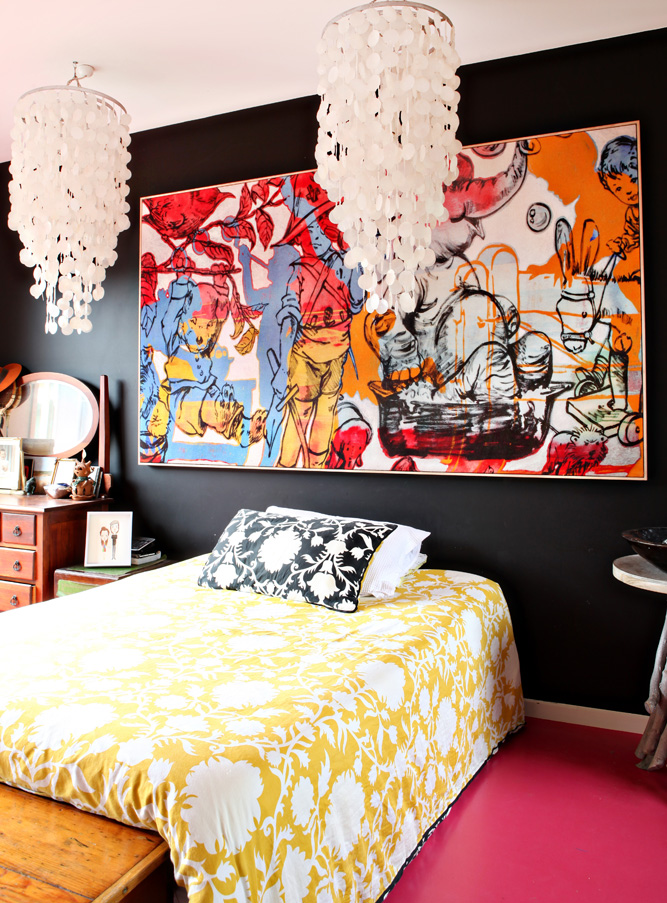 A Bromley blanket in a box frame makes for a clever piece of styling in the main bedroom. Photo – Tania Savage Words – Martine Harte.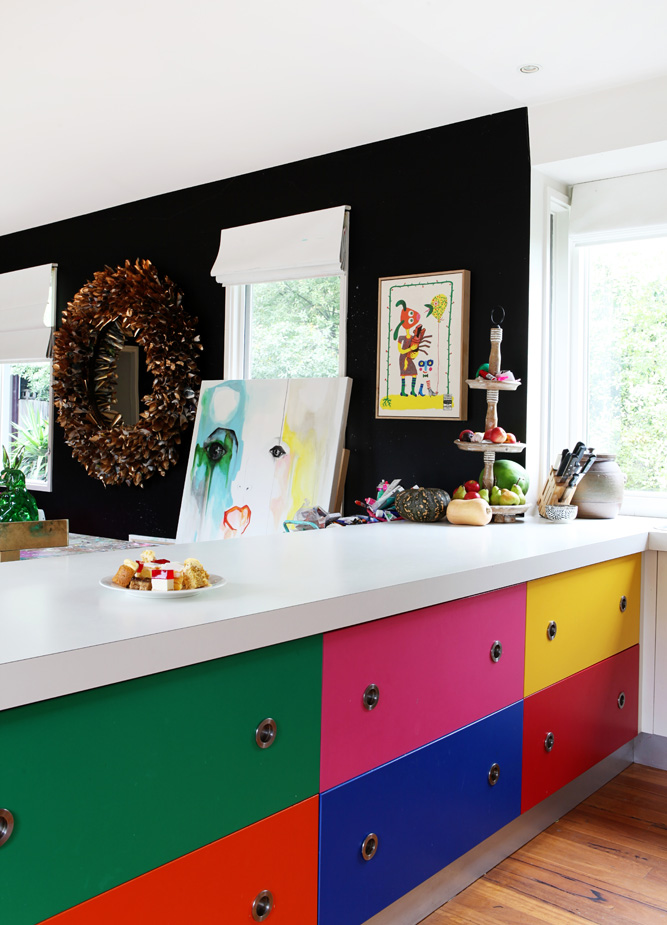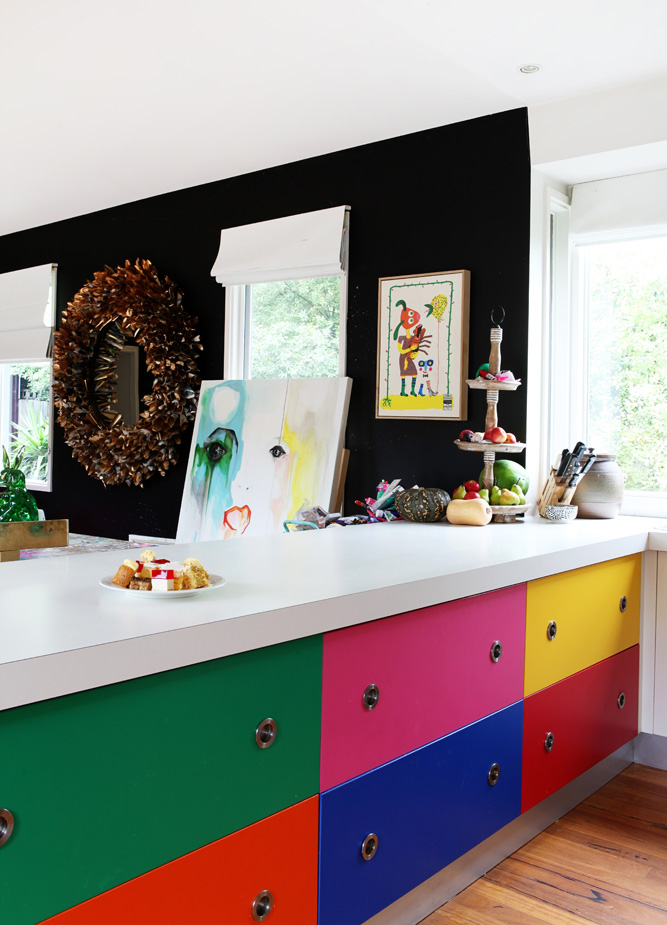 Candy coloured kitchen. Photo – Tania Savage Words – Martine Harte.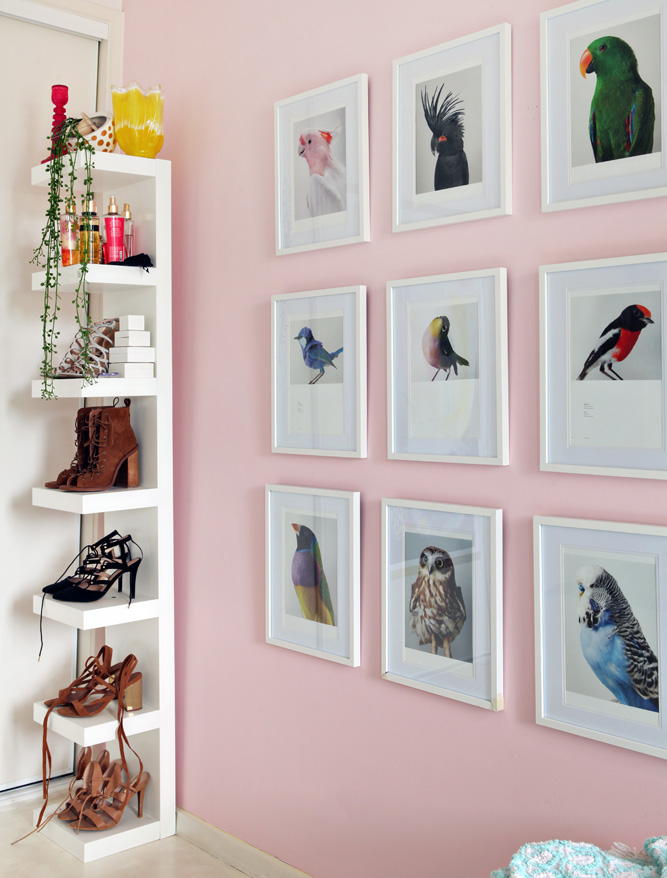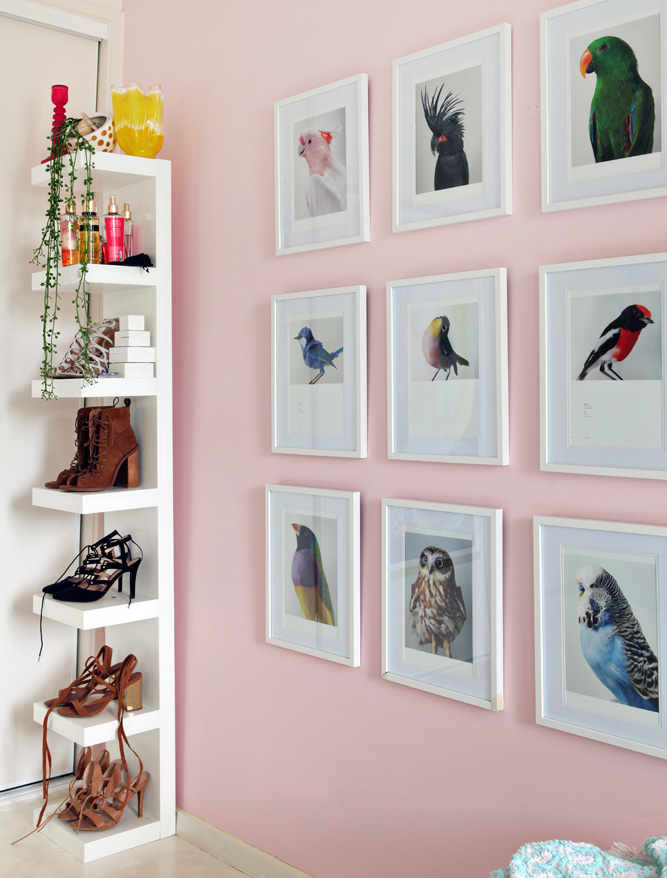 Fine art photographer Leila Jeffries bird prints in her eldest daughters space.   Photo – Tania Savage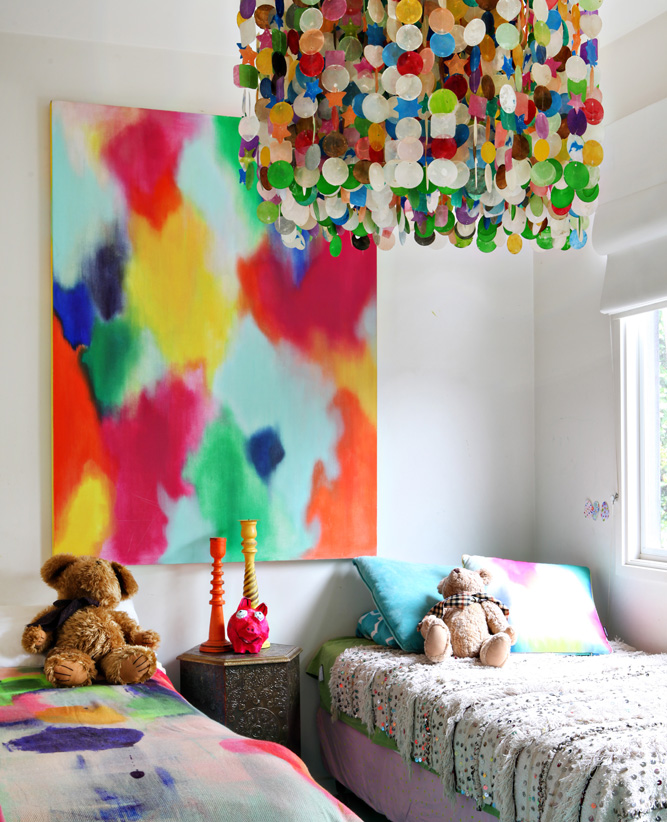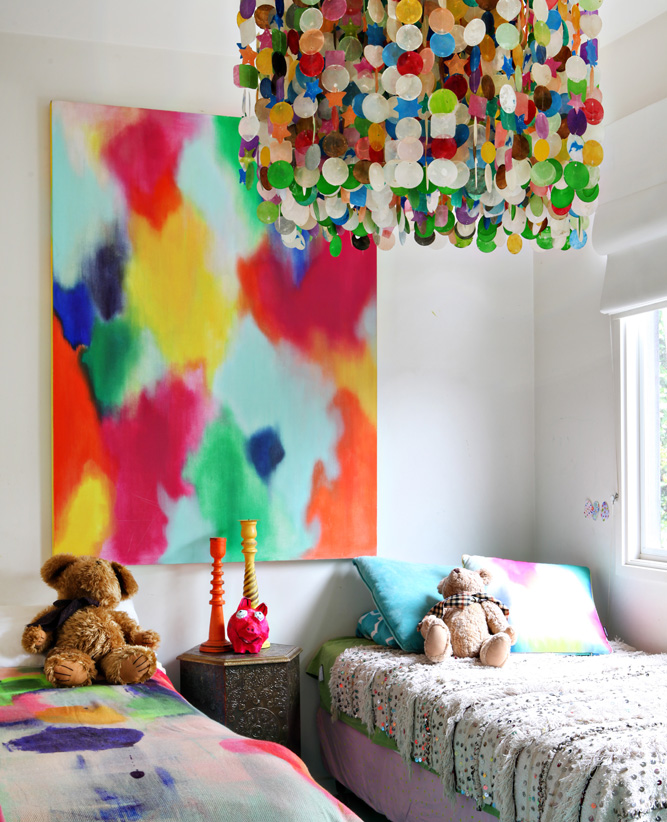 The little girls room.  Photo – Tania Savage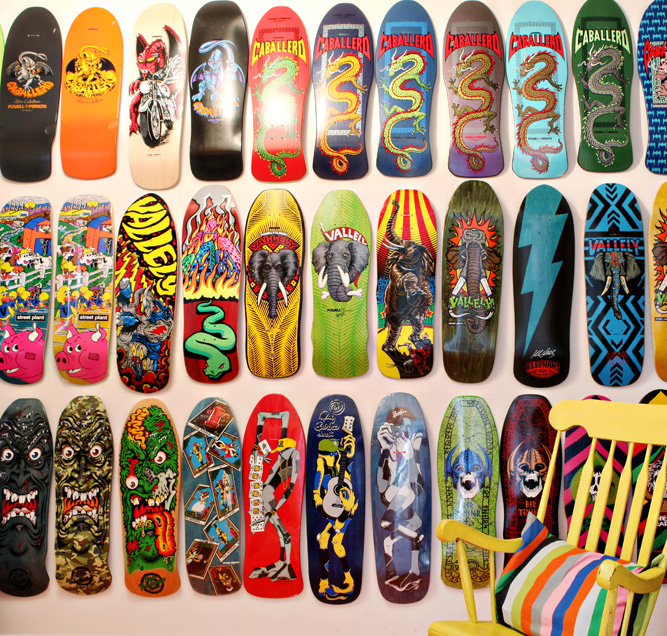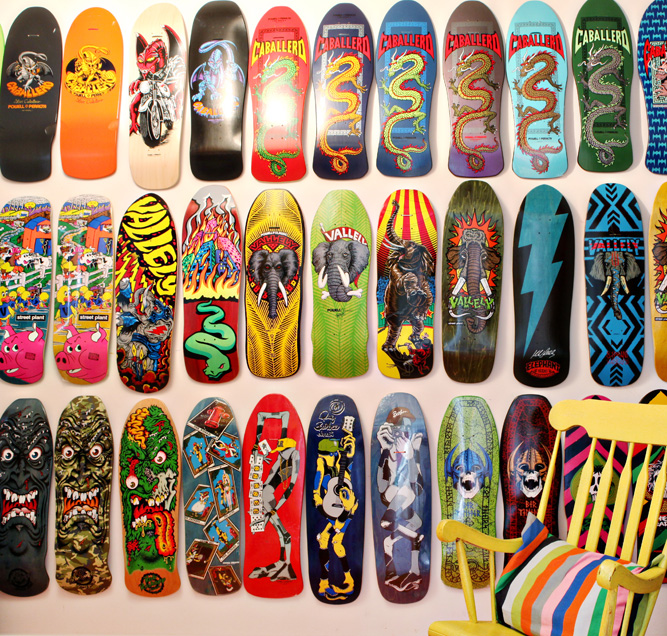 Shannon's skate board collection. Photo – Tania Savage
THE LOVE STORY
As we discovered during our shoot, Clare's journey is as much about her art as affairs of the heart…
"Shannon and I were together all through high school, he was really naughty and popular, I wasn't. We still just always had this amazing connection.
We moved out together after school, things were going well until he said, "I never want to get married and I never want to have children."
I replied, "Well that's devastating because I really want both."
His mum and I were super, super close and we ended up breaking up. I cried myself to sleep for a week.
I ended up meeting and marrying someone else and having two beautiful children, Lewis and Ruby. Shannon's mum came to see me when I had Lewis and Ruby. I was crying and she was crying, she said, "This should be us."
I continued to see Shannon once every couple of years, down the street and he moved to Queensland, every time we saw each other we would cry and our stomachs would fall.
The years flew by (his mum could never understand why we weren't over it and why we were so emotional) I had a fabulous marriage and a lot of happy years.
Before long though, this marriage didn't work out. If you could ask for a happy divorce though, we definitely had one.
A few years after my divorce, I randomly saw Shannon down the street in Ocean Grove and asked if he ever got married and had kids?"
He replied, "No, I never found another you, do you want to go to lunch? (laughs)
We've been together ever since and since had two little girls.
We recently went to Tassie and I never, ever, ever thought it would happen but he proposed!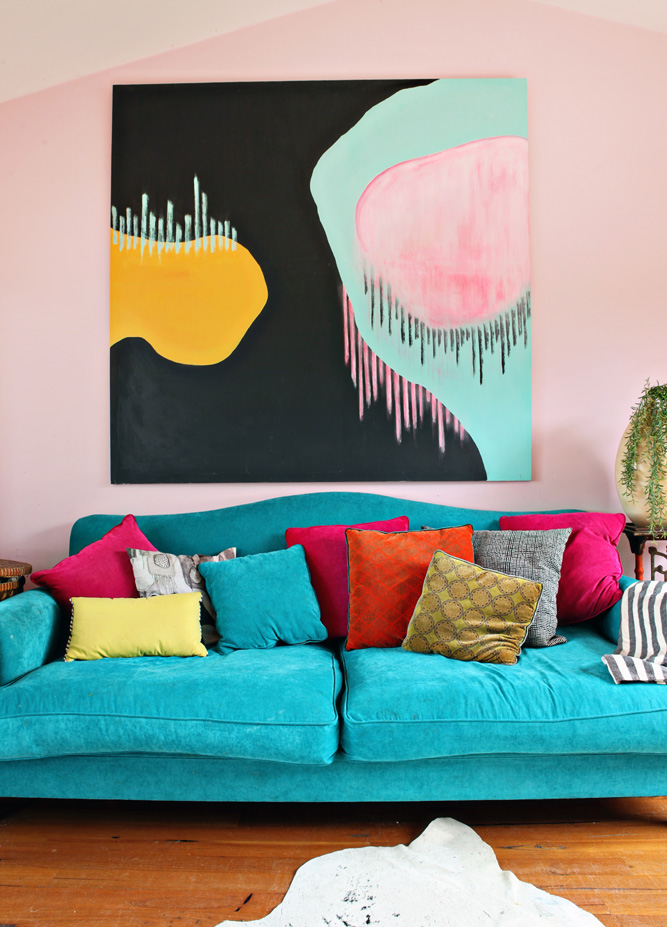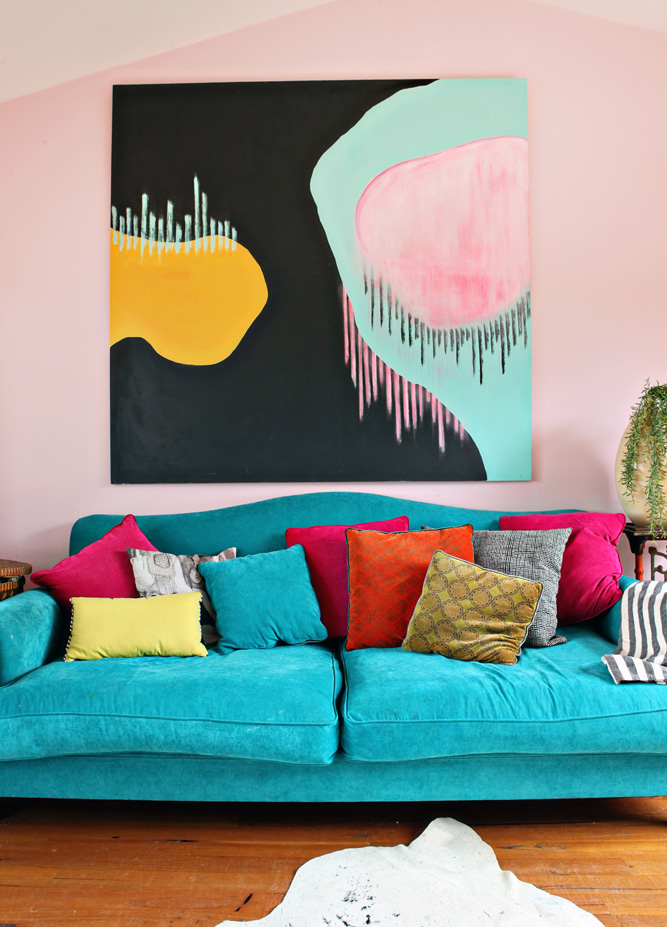 So there you have it, another Engaging Women with layers to her story, a family she treasures, career dreams she pursues and a perfectly imperfect story.
Bless all the women we've met in 2016 and can't wait to share more with you next year.
HOOK UP WITH CLARE:
Her site has a gallery of all the fabulous art in many different sizes. Worth checking out her website in the new year! 
Want to join us for our 2017 video series, head here.  
If you want to know about anything from Clare's home, don't forget to comment and we'll track the answer down for you.