Martine Harte founded advocacy platform Engaging Women to elevate the voices of women and advance awareness surrounding barriers to equality.
It was 2011, and there was very little like it in the space.
Since then the platform has allowed her to connect with thousands of women, inspiring many to drive impact professionally and personally.
Awarded a prestigious Melbourne Press Club Gold Quill Award for excellence in news journalism, a best TV Quill award and a Logie award nomination for best TV report, her work as a journalist has been featured on every Australian network and internationally via CNN, BBC and the ABC.
Through the Engaging Women platform she has collaborated with government, facilitated panels and hosted events for the City of Melbourne at Melbourne's Town Hall, National Press Club in Canberra and was honoured to help launch Respect Victoria.
Martine aims to bring people together to grow empathy and understanding through grassroots engagement.
Donates comms and MC services to assist family violence organisations.
Spearheaded the 'Light worker' initiative – a positive 'free' talk series for Australian school students.
SEALIFE FUNDRAISING GALA FOR OUR WATCH
The event enabled us to reach an audience we would not have been able to reach and raise awareness of our work in the prevention of violence against women and their children.
We have received only positive feedback from attendees and that is in part due to your work in the lead up to and during the event as MC.
Patty Kinnersley, Chief Executive Officer Our Watch
 FAIR AGENDA
We'd like to thank the Engaging Women network so much for their support.
With your help our community will be stepping up our campaigns in 2016 — working together to: ensure every woman has access to the service support she needs to escape her abuser, defend paid parental leave from the new attack announced this week; and to put fairness and equality for women on the election agenda."
Renee Carr, Founder Fair Agenda.
We pay our respects to the traditional custodians of country throughout Australia and acknowledge elders, past and present and emerging.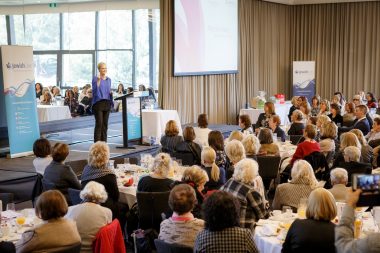 * Advising top ASX companies, businesses and other employee organisations on strategy to help turn the dial
* Elevating women's voices by founding one of Australia's first all-women speakers offerings
* Donating MC services to charities assisting women including: St Kilda mums, Safe Steps, Hagar International, Our Watch
* Panel host and moderator City of Melbourne 'Women in Business' lunch at Melbourne's Town Hall
* Women at Work conference Federation Square MC and moderator
* Founder of the 'Light up' initiative – a positive, empowering free speaking series delivered to Australian schools
*Official launch of Respect Victoria
*Host and driving force behind Our Watch fundraising Gala at SeaLife Melbourne Aquarium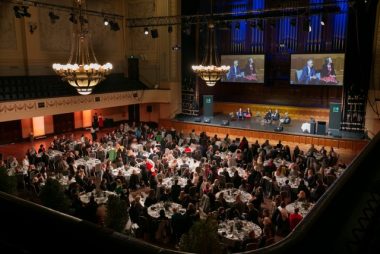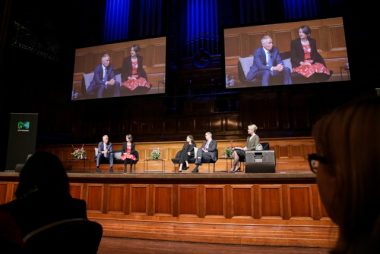 The luncheon was a tremendous success. Your professionalism was outstanding and your contribution to the panel discussion kept guests both engaged and entertained throughout the event. We are confident that everyone left the event feeling inspired.
Craig Eloranta. City of Melbourne.
****
Thank you so much for the outstanding job you did at Lunch to Liberate. You were engaging, warm, smart, articulate and always in control.
We truly couldn't have asked for a more perfect MC for the day and we felt very lucky to have you!
Jo Pride, CEO Hagar Australia
****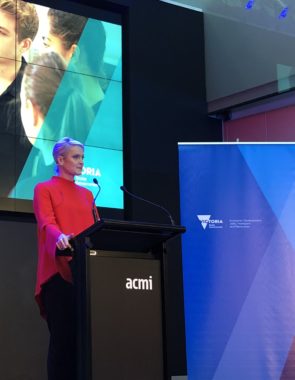 ****
Thank you for your inspiring words at our International Women's Day event. You delivered a thoughtful, engaging and motivational address, which prompted much discussion among our team. We look forward to working with you again in the future.
Sarah-Jane Tilbury, General Manager at SEA LIFE Melbourne
****
We have received only positive feedback from attendees and that is in part due to your work in the lead up to and during the event as MC.
Patty Kinnersley Chief Executive Officer, Our Watch
****
Recent collaborations:
Alfred Health Care Services

Ernst & Young Summit

Victorian Government 'Women@Work Conference

L'Oreal Australia St Kilda Mum's campaign launch

WorkSafe Victoria's 'Women at Work' series

Launch of Respect Victoria, MC services

City of Melbourne's  'Women in Business' lunch at Melbourne Town H

Goldstein electorate Bayside Women's 'Press for Progress' event

ACS 'Striving for gender parity' breakfast at ACMI

Victoria Police International Women's Day Keynote speaker

Merlin Entertainments plc. – International Women's Day Keynote speaker

Emerson Automation Solutions – International Women's Day Keynote speaker

Raise Foundation High Tea Windsor Hotel

Safe Steps event RACV Club Melbourne

SEALIFE fundraising Gala for Our Watch

Hagar Foundation 'Lunch to Liberate' event

Keynote speaker Jewish Care Montefiore Lunch

Department of Justice & Community Safety

Caroline Chisholm College

Southern Cross Grammar

Bialik College

Wurun Secondary College

Sovereign Hill IWD 2023 keynote
Martine supports charities which support women, including Our Watch, Safe Steps, Hagar and Interplast.
A mum-of-three, she received a Logie award nomination for journalism and judged the 2017 Telstra Business Woman of the Year awards.
Watch Gold Quill acceptance speech at TC 4.20 here.