"If you just watch an indigenous performer's feet and their tactile relationship with the surface you'll understand the connection an indigenous person has to country."
Frances Rings.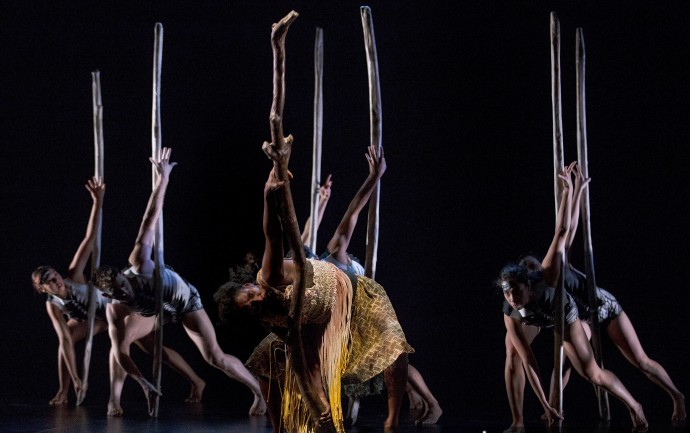 When Indigenous dancer and acclaimed choreographer Frances Rings uttered these words during out chat, the hairs on my arms stood on end.
Imagine being so connected to your space, the earth, being this tuned in?
Is this something we could all use in the modern world? Does deep respect of the earth beneath our feet make our journey a little lighter?
Indigenous culture has so much to teach us.
Bangarra Dance Theatre is opening its Melbourne season tomorrow with their powerful, athletic double bill Lore at the Arts Centre.
It's receiving awesome reviews and lucky for us Frances Rings is here to tell us more:
Martine Harte: Frances it's brilliant to add another Indigenous women to our line-up, what do you believe indigenous women can bring to the conversation? 
Frances Rings: I think it's about how we as women engage with space, how we bring ritual into space, it's about acknowledgement, telling it our way and activating the space with our presence.
Be it with language or talking about three different stages of the colonised woman, allowing the grieving and the trauma.
Part of our healing from that is telling those stories. It's how we respectfully own it and can move on.
I believe many of us are tired of conversations like we recently had surrounding Adam Goodes. I don't feel it represents us a whole, I feel it represents fired up talk back radio callers.
I agree, in our interaction with people in the community there's not that sense at all, I certainly don't feel it.
We have to recognise that we have grown – I'm not saying we don't have a long way to go – but we also have to acknowledge and recognise we have moved forward. We obviously will not stand for the kind of treatment Adam Goodes has been subjected to.
I come from a very small country town Ceduna in Western Australia and in those small towns, black and white they live together they have no choice. There are terrible problems with alcoholism and domestic violence but at the same time there are many good people there.
I know when my mother was ill she was respected by the white nurses and they cared for the elders; there's a lot of good people.
There sure are, what's your back story?
I've always been interested in the arts, I can't recall ever thinking I wouldn't be a dancer.
We couldn't afford to send me to dance lessons because we were poor and there were lots of kids in my family and it was just about how do we all support mum and dad and the next little baby.
It wasn't until I was 16 that I started doing dance as part of my HSC subject and then I found out about NAISDA dance college. That put me on the road to my career and where I am now.
What do you think it is about you that's enabled your success?
I've always been pretty determined, I think I've always been hungry to learn, I'm also very fortunate that I get to travel. I just recently returned from Canada and now I feel I've started my career at the beginning again.
Why's that?
Working with other indigenous artists from Canada who work in contemporary practice, you share ideas and collaborate and have fresh dialogue.
I feel very fortunate to be motivated and inspired again. The boundaries of my practice and its walls have been broken down again.
Can you tell us a little about Lore? It's getting brilliant reviews.
We celebrate both the mainland Aboriginal and the Torres Strait Islander culture.
Once an artist walks out on stage they have an acute awareness of their birthright, their place and their responsibility to telling the story.
It's steeped in truth and integrity.
Integrity, what the world needs! Why did you choose to focus on the Sheok tree?
The Sheok tree to me represents our relationship to our past, to our elders, our cultural obligations to understand what our law represents, what our elders pass on to us.
It also represents our contemporary life, coming to terms with the changes in our life from first contact to now (for some of us it's only been three or four generations) it's catching up and understanding the trauma of that experience. It's still being dealt with.
The Sheok still stands resilient, strong and offers us a refuge.
Beautiful, don't miss out on this authentic show Buy tickets over here.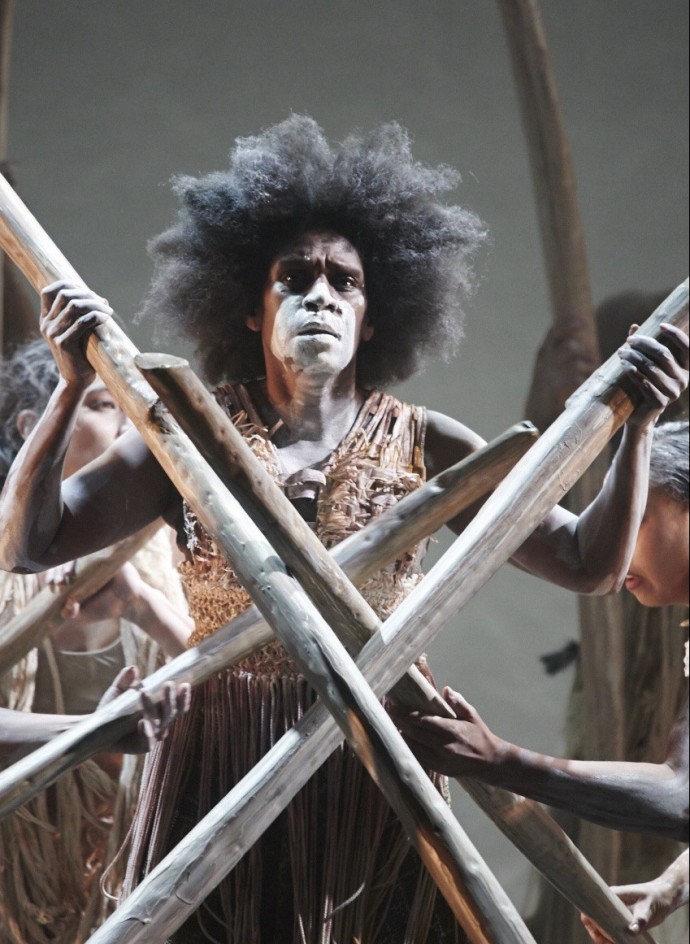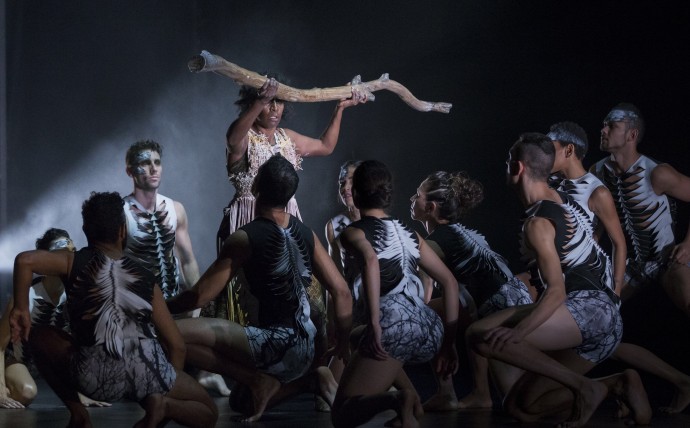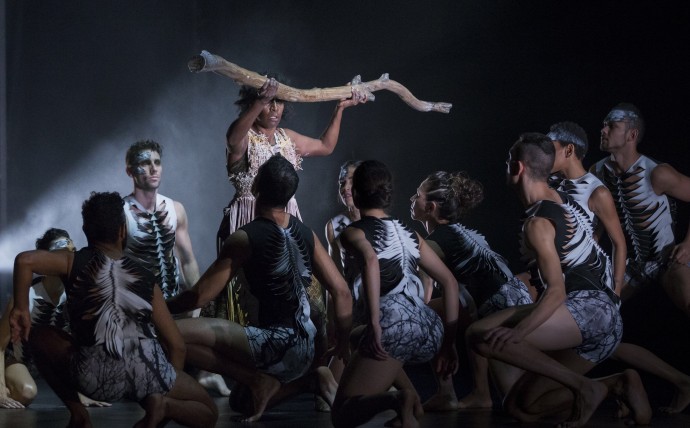 More on Bangarra Dance Theatre here
Artistic Director Stephen Page brings together three powerful and passionate Bangarra artists to choreograph this double-bill: award-winning Frances Rings is joined by emerging choreographic voices Deborah Brown and Waangenga Blanco.