"At the time I didn't know it, but it all formed to bring me to where I am now, everything was unrelated but absolutely related." Beci Orpin.
Beci Orpin is a designer of considerable note with a fascinating back story: she spent her early years living in a commune in Melbourne's Kew, was the daughter of a women's refuge co-ordinator, and won awards at uni.
Now an internationally sought after illustrator and author, she's in demand for collaborations and has collected her secrets into five books.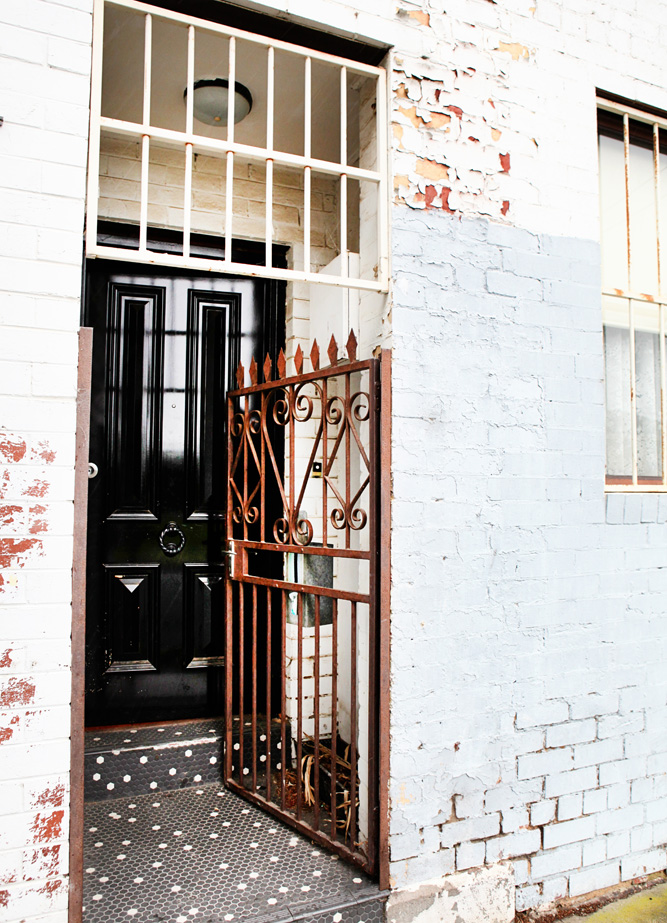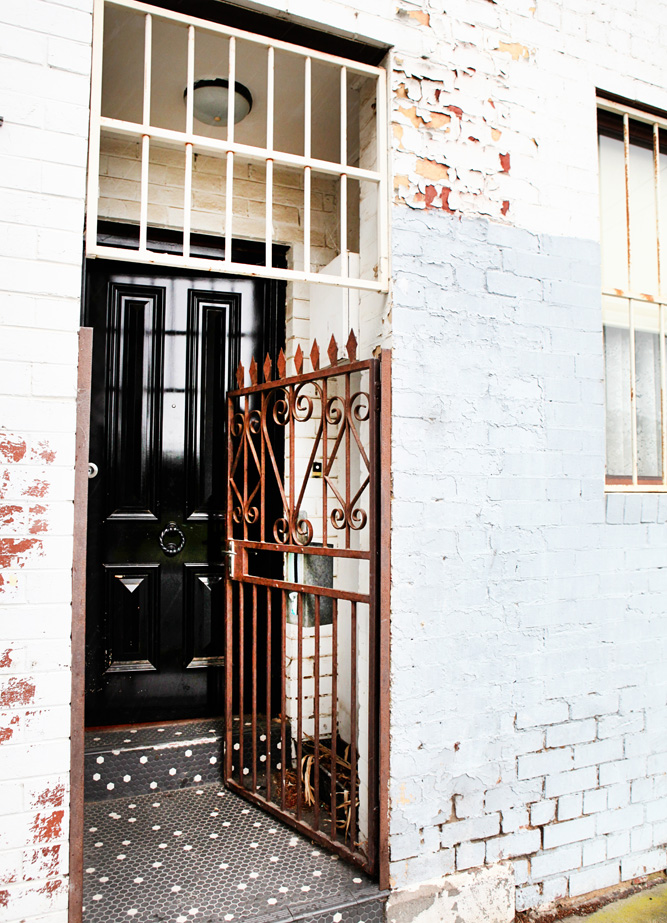 The Victorian terrace Beci Orpin shares with her husband 'Taco Trucks' founder Raf and two sons Tyke and Ari.
Photo – Tania Savage  Interview – Martine Harte.
Beci's mum Marg D'arcy is a well-known social justice campaigner, particularly in the area of violence against women and former director of Victoria's CASA house (centre against sexual assault).
"When there was a security break in the refuge all the women and kids would come and stay at our house and I used to go to all the camps with all the kids from different back grounds so it ensured I never had that elitist thing," recalls Beci.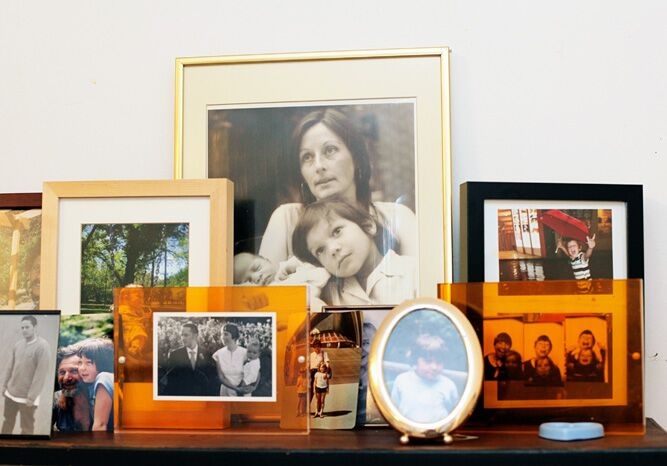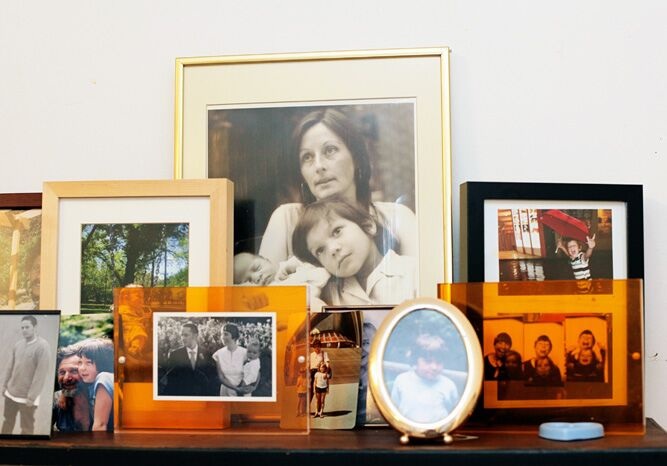 Family portraits, Beci with her mother Marg. Photo – Tania Savage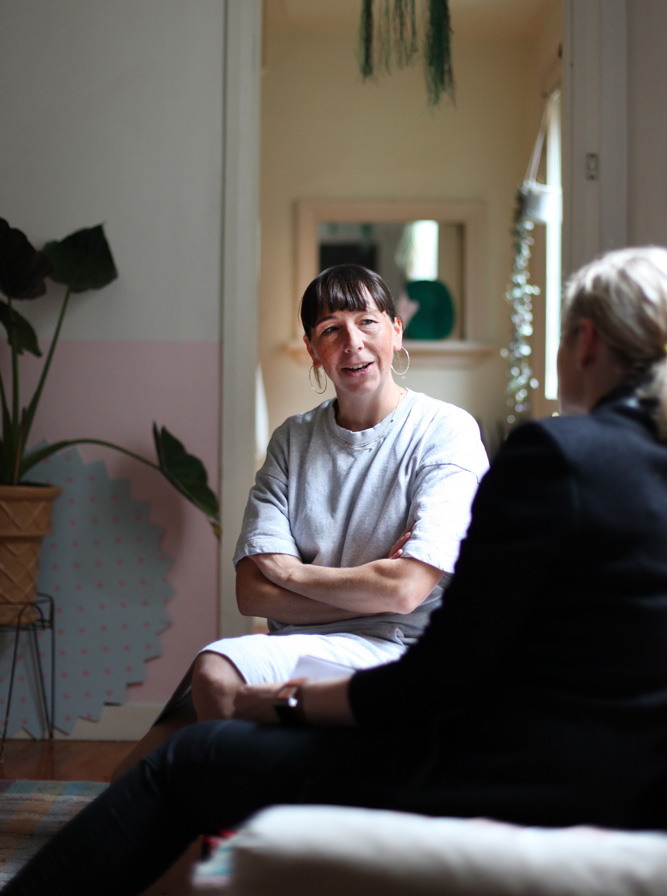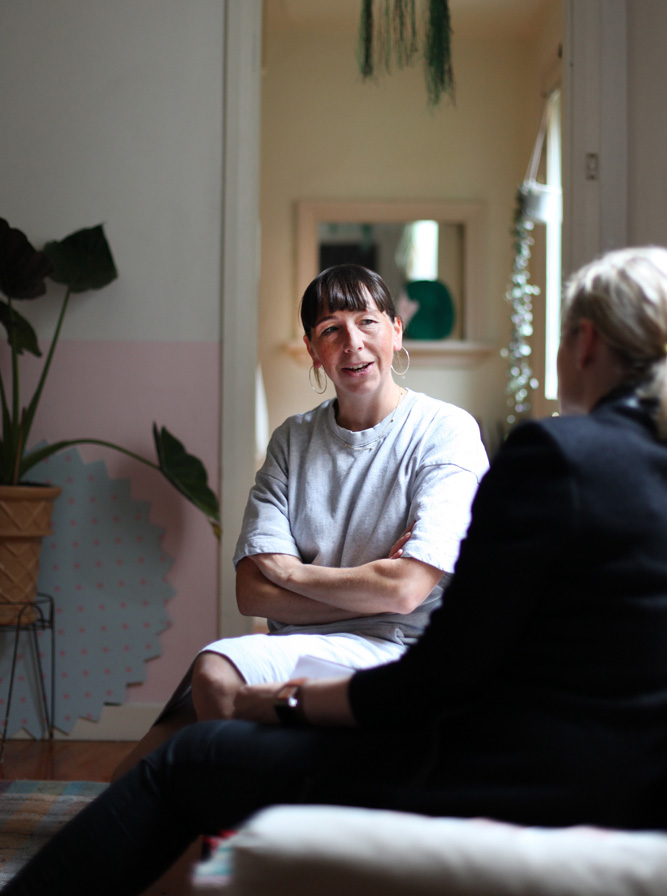 Some of the markers of her career include: working with fashion label Gorman on textile print collabs, Pauls Milk in Indonesia, her own homewares label Arro Home and designing for Dangerfield and Revival.
Then there's fitting out local cafes and various design work for Urban outfitters. A depth and breadth of experience which caught the eye of agent Jackie Winter.
Martine Harte: Beci how do you see the current design landscape for people wanting to change their life or for aspiring creative students?
Beci Orpin: It shouldn't be any different to how I got started, do you know what I mean? There's definitely more platforms to show your work which is great but I think sometimes that platform becomes the most important thing rather than the work.
I had a student the other day who asked, "Do you get your work just through Instagram?" This is my twentieth year of working and I've had an account for three to four years and I got a lot of work before then so no, not through Instagram.
Be involved:
1/ Volunteering: I volunteered so much at Heide at RMIT gallery, I did exhibitions and so much stuff I wasn't paid to do and I just met lots of like-minded people and that did or did not lead to work.
But it led to me meeting lots of people and I think that's very important.
2/ Don't be happy to sit on the internet.
I think you need to get out there, look at exhibitions, travel, walk in the park and that's where you should expect to get the inspiration from.
That's what is going to develop your signature even though pinning could be my career (laughs) I do love it but I just think there's got to be other things.
3/ Do your homework.
Research is always my favourite part, for my day-to-day jobs I often don't have time but it's so important in developing  a personal style.
How laborious was putting the book together?
Beci Orpin: So laborious. It's a big book, 240 pages which is a lot of work. Ten years ago in publishing you would have had an art director, thankfully I do have an incredible book designer.
I have to test all the projects, I have to make all the projects to finality and every step has to be photographed.
I'm the stylist, the art director, the writer. It's three to four months work.
A lot of work but worth it?
Definitely worth it. The first book was so stressful to do, really I haven't had a project when I couldn't sleep but I had nightmares about not doing it properly, that was me putting pressure on myself not having ever made a book before.
Nobody is there to tell you what to do, you have to work it out yourself! Thank god I had Michelle my book designer who was basically my book counsellor, she absolutely got me through it and we've become close friends.
It's the best calling card I could have for my work because I could combine all the skills I'd learnt up until that point and put them into one volume.
Did you have a particularly creative upbringing?
Beci Orpin: More alternative than creative, the first three years of our life were spent travelling in the back of a Land cruiser my dad was building housing after Cyclone Tracy so we were pretty nomadic.
We never wore shoes, they were pretty hippy. Then we came back to Melbourne and my parent's divorced so I moved into a commune with my mum, in inner city Kew. My mum jetted off to Europe for six weeks and left us there (laughs) we had heaps of mums and dads. She also met my step father there, he lived in the commune next door and they're still together.
I knew I wanted to get into drawing but didn't know what. I had a really amazing graphic design teacher, I loved classical painting but I knew that wasn't what I wanted to do.
I got into fashion design at RMIT, which I did for a semester and hated it and dropped out. I then did nothing for a few years  (except a lot of partying) and then I had another really great teacher who said, "You can draw." I then found Textile Design at RMIT.
Once I discovered Textile Design I completely committed to it, I had found my thing, it took drawing skills and still had a fashion application.
I didn't know what I wanted to do after I left and literally the day after my graduate show, I was offered my first freelance job with Factory X – they now own Gorman and Dangerfield..
At that time I didn't know it but it all formed to bring me to where I am now, everything was unrelated but absolutely related.
Engaging Women is a little fixated on putting good into the world, any tales to share?
Beci Orpin: I teach at the Royal Children's Hospital at the moment, mostly dealing with girls with eating disorder girls.
I go in once a week just teaching stuff from my books. My mum has done things to change the world, I'm a designer, it's surface level so anything I can do that will add to the world then I try and do that.
As you become older you become more and more aware of surface value and whats shallow and I just don't want to do that. I don't want my life to be like that.
MORE ON: BECI ORPIN
Buy her books through Hardie Grant publishing here. 
Hear from Clare Bowditch here.
Natasha Stott Despoja here.
Or discover an easy way you can support Women and Children in Crisis in your patch here.
Before you go, Engaging Women has just been selected by the National Library of Australia for collection, sign up for more goodness here. Just one email a month.