Congratulations to Lesley Falloon OAM, the former Mayor who took out the first Bayside Women's Soirèe 'Lifetime Achievement Award.'
Lesley's quick wit inspired guests representing small business, professional services, entrepreneurs, medical professionals, captains of industry, educators and women seeking a new chapter.
The guest feedback was brilliant, the panel insightful, and we look forward to collaborating with the office of Tim Wilson MP on a bigger event in 2019.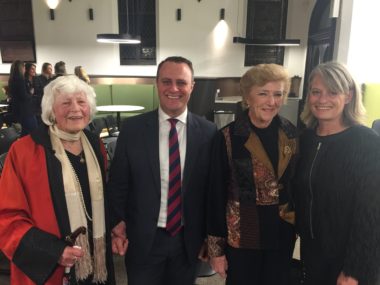 Falloon says she was thrilled to receive the acknowledgement from her community.
"Thank you to every one of the wonderful Bayside women here tonight, what a surprise!" the 97-year-old said.
On the question of women having a voice in public life and leadership as they mature she didn't mince words:
"Don't pack up your tent at sixty!"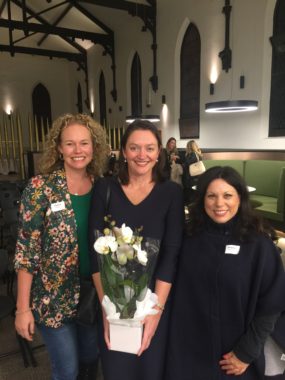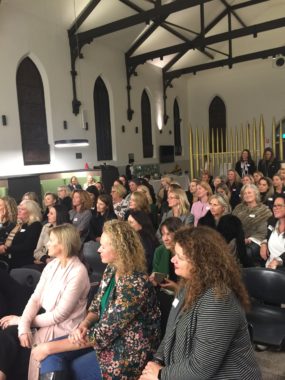 The 2018 'Press for Progress' panel was made up of the first woman Director at Honda Australia Carolyn McMahon, Former Bayside Mayor Felicity Frederico and Director Australasian Assoc of Convenience Stores &  Firbank board member Julie Laycock.
They each made terrific contributions, exploring ways we can all 'Press for Progress' within our sphere of influence.
Guests of all ages were able to take something away from the strategy-based panel conversation.
Next year we aim to provide a platform for local women to share their business story and from feedback expect numbers to swell.
Register here if you would like to hear more about what's coming up.
Many thanks to Tim Wilson for Pressing for Progress and advocating for greater gender parity in his electorate.
Tim brought great enthusiasm to this event from the beginning and his staffers were fantastic.
Surplus funds will go to Our Watch, stay tuned for an update!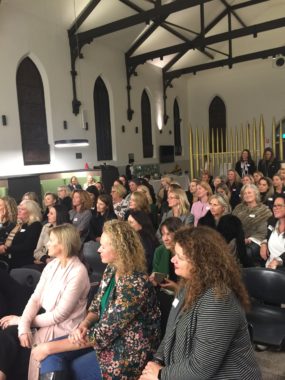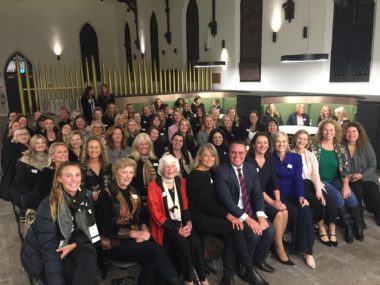 Read more about Lesley here her story will now be collected by the National Library of Australia digital archives.
Join us here to learn about our next event.