It was a brilliant start to International Women's Day 2017, we joined 1,000+ guests to support UN Women's work to empower women across the globe.
The panel included: Muniba Mazara, Pakistan's National UN Women Ambassador, Aleta Miller, UN Women Representative Fiji Multi-Country Office, Australian Sex Discrimination Commissioner Kate Jenkins & MC Tracey Spicer.
Kate Jenkins stopped me in my tracks.
She explained how she has spent the past six months travelling around Australia and listening to stories in her role as Australia's Sex Discrimination Commissioner.
Her account of our "progress" is sobering, here are some of her main points:
I DON'T WANT TO BE DOOM AND GLOOM ON INTERNATIONAL WOMEN'S DAY BUT I FEEL WE'RE AT A MOMENT IN TIME WHERE WE CAN'T BE COMPLACENT.
WE CAN'T RELAX AND THINK THINGS ARE GOOD HERE BECAUSE THEY ARE NOT GOOD HERE FOR A LOT OF WOMEN.
I'VE BEEN STRUCK BY THE FACT THAT IN METROPOLITAN AREAS THERE ARE MANY MAINSTREAM CHALLENGES FOR WOMEN; MANY WOMEN WILL KNOW THE EXPERIENCE OF DISCRIMINATION BUT WHEN YOU GET OUT TO THE RURAL AND REGIONAL AREAS OF AUSTRALIA, OR WHEN YOU TALK TO MULTICULTURAL COMMUNITIES, MIGRANT COMMUNITIES AND ABORIGINAL COMMUNITIES YOU HEAR THOSE STORIES AND SOME OF THOSE STORIES ARE TRAGIC.
TALKING TO WESTERN AUSTRALIAN ABORIGINAL WOMEN WHO ARE LIVING IN VIOLENCE BECAUSE THEY HEAR IF THEY CALL THE POLICE THEY WILL HAVE THEIR CHILDREN TAKEN FROM THEM.
WE NEED TO MAKE A DIFFERENCE AND ONE OF THE THINGS THAT REALLY STRUCK ME IS WE ARE STILL VERY ATTACHED TO VERY STEREOTYPED VIEWS AND SOCIAL NORMS ABOUT WHAT WORK WOMEN DO, WHAT PAID ROLES WOMEN DO AND WHAT WORK WOMEN DO IN THE HOME.
THAT REALLY DOES NOT MATCH TO A LIFE WHERE WOMEN AND MEN ARE EQUAL.
KATE JENKINS, FEDERAL SEX DISCRIMINATION COMMISSIONER, MARCH 8TH 2017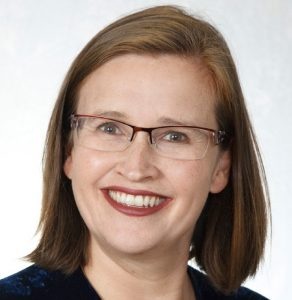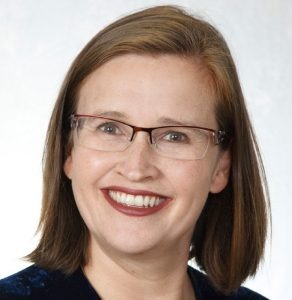 It's not about being "doom and gloom" it's about being realistic and responding to the challenges as a community.
The case has been prosecuted, let's continue to be Bold For Change.