"It was just an incredible feeling. We're the highest people in the world and we've finally done it and we've done it here together as well, which is amazing."
Gabby Kanizay, youngest Australian to climb Mount Everest.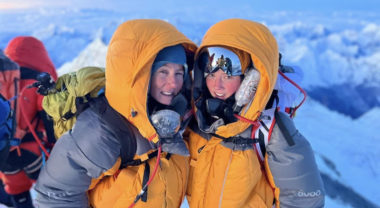 Pic: Gabby and her mum Jane May, 2022 – via ABC.
Congratulations to Brighton's Gabby Kanizay who has just written herself into the history books as the youngest Australian to climb Mount Everest.
At just 19-years old Gabby has impressed the climbing community across the globe with her determination, mental and physical strength.
However, there's another woman who also needs to be congratulated.
Gabby's mother, 52-year old Jane Kanizay reached the summit with her daughter; one of the few mother-daughter pairings to reach the summit together. They reached the peak just before sunrise on Saturday.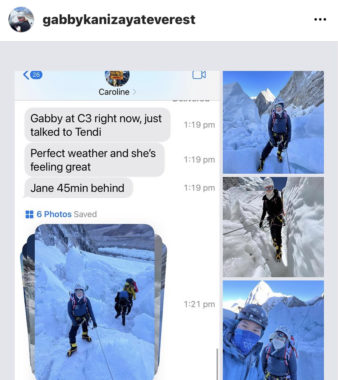 ABC News Australia reports Gabby scaled Lhotse the day after reaching the summit of Mount Everest.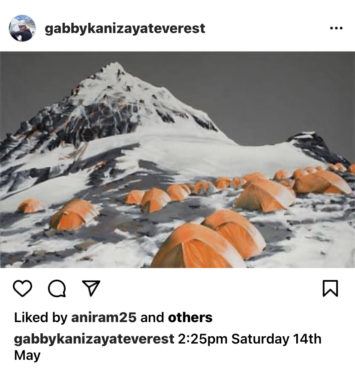 Guide Tendi Sherpa was a motivating force to the teen and has commended her for her courage and kindness.
Two mountaineers guided the woman: Tendi Sherpa and Pasang Nuru Sherpa.
The duo made four trips to the Himalayas in 2018 and 19 to acclimatise, the pandemic put their initial climb on hold.
Gabby reached the top of Cho Oyo on September 25th, 2019, with her parents and team.
Social media accounts reveal intense preparation, including ice fall training.
We're sure we'll hear much more about this adventure in coming days.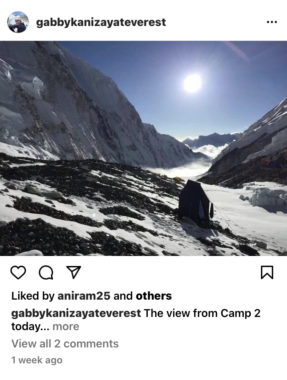 Amazing.
https://engagingwomen.com.au/career-and-money/why-sponsors-are-more-important-than-mentors/
More from ABC news here.