In part two of our Mother's Day series we hear from one of Australia's most experienced journalists.
Senior features writer at The Age Lawrence Money has written four books, won big awards, yet anyone who knows him is equally familiar with his love for two special women, his wife Helen and his mother Doris.
Meeting Lawrence was a reminder that nothing can break the bond between a boy and his mother.
Honoured to share this with you…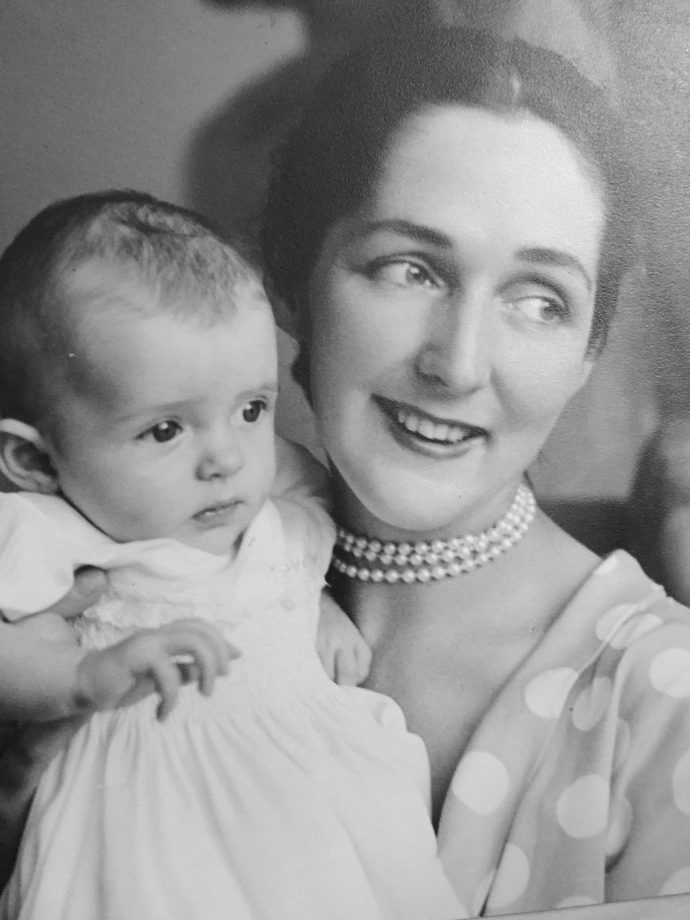 Stop all the clocks: she's gone.
By Lawrence Money
"For me, 20 October is the saddest day of the year. And 7.15pm is the saddest time of the saddest day. It was at that time, on that date 18 years ago, that my mother died suddenly, unexpectedly, sitting in a hospital bed while a nurse helped brush her hair.
"Eleven days after suffering what was described as a 'minor' heart attack, this shining soul was gone at just 60 years of age. And, in that single searing instant, a black chasm opened up and swallowed the world I knew."
They were the opening lines of a column I wrote in The Age in March 1999, having just read about the sudden death of a teenage girl and the poignant, heart-rending words of her family as they tried to make sense of something that would never make sense — to tend a wound that would never really heal. "I'd rather have had her for 15 years than never had her at all," said the teenager's mother. "She will always be young, beautiful, happy, smiling and dancing," said her aunt.
The loss of one's child. The ultimate pain. And, just as I had 18 years earlier with the sudden loss of my beloved mother, the human mind twists and searches desperately for that panacea. "She will always be young." Such wishful thoughts are true but also not true. They provide solace but also compounded misery because, in recalling the joy of her, you are tormented by the absence.
"It is an extraordinary thing, the human mind," I wrote in 1999. "Faced with such calamitous loss, it contorts and somersaults and claws in a furious search for something it will never find: a way back to the world as it was before."
"The mind rationalises and denies, clutches and lets go, panics then sinks in utter weariness to the pillow, only to awaken abruptly to go through it all again. How well I recall my own pathetic consolations. That at least an early death had meant my mother would not grow senile or arthritic. That she was possibly spared a nursing home. That, ever organised, she had left a note telling her three children: 'Don't be sad when I die. I loved my life and was always proud of all of you'.
"The strange philosophical avenues I explored. That in fact, we all die every day. That the 20-year-old, the 40-year-old, the 50-year-old being that once was my mother had already vanished years before.
"Where was the freckle-faced 10-year-old I used to be? No longer on the planet. Further I went. That time was only relative and so too the concept of a long or short life. That if my mother had lived to be 100, I would still have wanted one extra week, day or hour. And when that inevitable moment came, my pain would be just the same if she had lived 30 or 130 years.
"It was true, but it was meaningless. When all was spent, when the mind had done with its impotent exertions and the reality of death finally settled, the stark fact remained: never would I see her, hear her, hug her again. It is then that the most hackneyed of phrases from the newspaper memorials aches with its honesty: 'To be together in the same old way, would be my dearest wish today'."
It is now 35 years since my loving, vivacious and beautiful gem of a mother, Doris van der Hagen, passed from the sight of men but I am comforted by the fact that, in the corridors of my mind, I can see her face, hear her voice, smell her perfume as clearly as if she had just been in the room five minutes ago. For me, mum remains forever the hyper-active 60-year-old, buzzing about in her little red Mazda 323, busy with a million engagements and social functions, dedicated to her cherished job as columnist and woman's editor on the Weekly Times.
How to recover from such bereavement? Maybe you never do. Even three decades after my mother's death the eyes can flood as if it were yesterday. In fact I can feel the tell-tale trickle on my cheeks as I write this. "Don't be sad when I die," was mum's instruction but I recall so well how devastated she was, as a divorced woman with three young children, when her own mother, Mary Elizabeth Adamson, died unexpectedly weeks before she was due home from a trip to England. How many times did I find mum weeping into a tea towel behind the kitchen door?
Back in 1999, in a letter to the newspapers, one writer took exception to the notion that, after the death of one so dear, life eventually returns to the rhythm of old. "You write as though loss of a loved one is some sort of sickness that can eventually be cured," she wrote. "The fact is that it is an amputation that you just learn to live with."
And of course, with all bereavement, no matter the age, there is always so much more you wanted to say. This is one thing I would love to tell my mother today: "Guess what mum, you know that column I wrote about you in 1999? It won the Quill from the Melbourne Press Club for the best newspaper column of the year." And in those corridors of my mind I can hear her voice so clearly. "Oh Lawrencey-dear, how exciting!"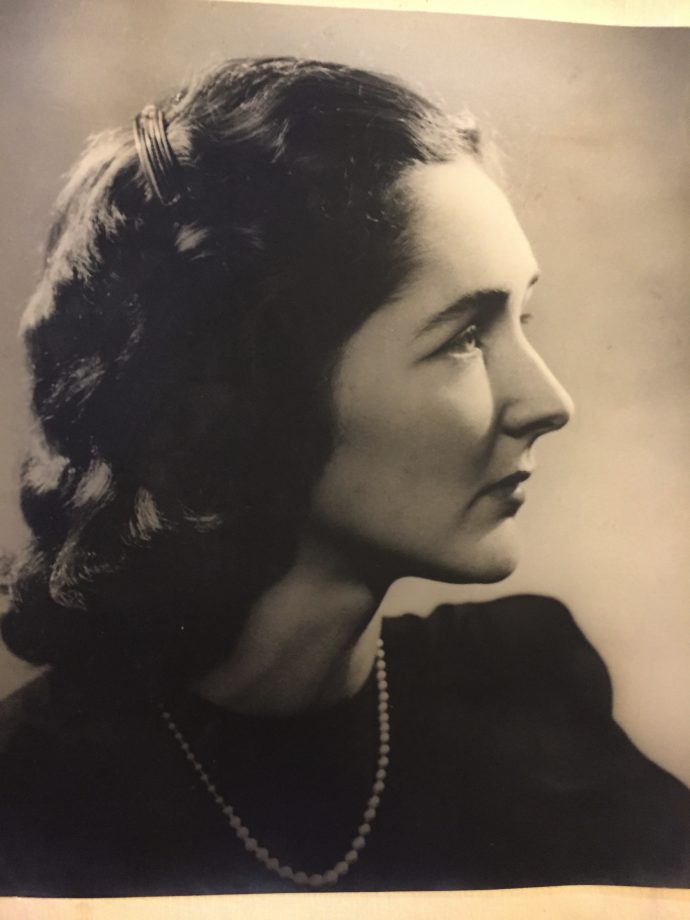 Read more of Lawrence's work at The Age over 
here.
Don't forget to check in tomorrow night for more life-affirming reflections. Thanks so much for your comments and feedback, we love to hear from you!