Rosie Batty has been named Australian of the Year and although I wish she didn't have to receive an award for her tireless advocacy to raise awareness for domestic violence victims I'm so glad she did.
It is painfully obvious Rosie would prefer her "little man" Luke not to have died at the hands of his father in a very public assault; but that is not to be.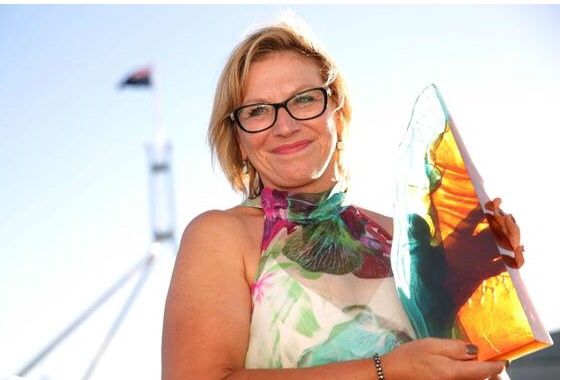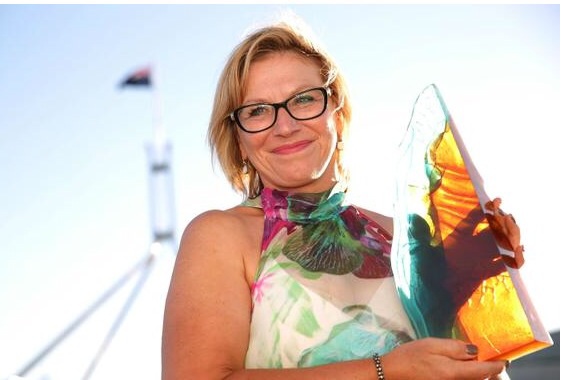 She has risen above her own personal tragedy and given a voice to thousands of victims.
"I would like to dedicate this award to my beautiful son, Luke," she said in accepting the award.
"He is the reason I have found my voice and am able to be heard."
She urged men to, "raise the conversation about this uncomfortable topic."
The Nappy Collective was quick to applaud her honour describing her as, "a true hero with incredible courage, strength and conviction. A source of inspiration for mothers across Australia affected by family violence."
I cannot think of a more deserving an inspiring Australian of the Year.
This year for the first time ever all the top awards were given to women. AH-MAZ-ING!
The Young Australian of the Year was awarded to Drisana Levitzke-Grey. The fifth generation in her family to be born deaf,  she advocates on behalf of the deaf community.
Senior Australian of the Year is author Jackie French. She has written 140 books including the children's classic, Diary of a wombat.
Overcoming dyslexia herself, she works tirelessly with children with learning difficulties.
Local hero Juliette Wright is on a mission to alleviate poverty in Australia by founding GIVIT, an online portal which ensures donations get to where they are most needed.
Today, I'm telling my little girls about these women and we'll talk about Luke Batty.
Rosie's son deserves to not have died in vain.