AUSTRALIA, WE HAVE A CHOICE.
We can change the story that currently sees one woman murdered every week by a current and former partner.
Although there is no single cause of violence against women and their children, the latest international evidence shows there are certain factors that consistently predict or drive higher levels of violence.
These include:
Beliefs and behaviors reflecting disrespect for women.
Low support for gender equality.
Adherence to rigid or stereotypical gender roles, relations or identities.
DOING NOTHING DOES HARM.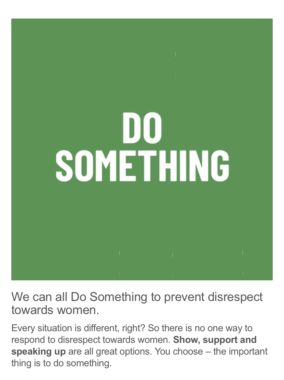 The 'Doing Nothing Does Harm' project driven by Our Watch research offers some informative strategies.
Australia has a problem deeply embedded in our culture and society: disrespect of women.
Not everybody is disrespectful but it's up to all of us to challenge disrespect and ultimately prevent violence against women.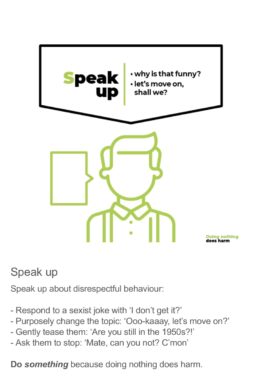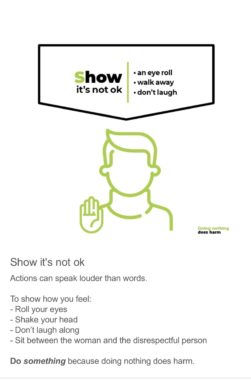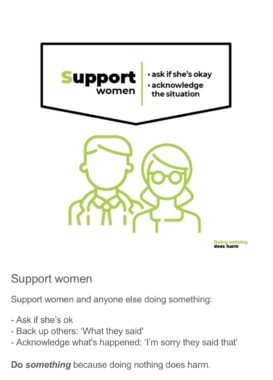 Violence against women is any act of threat of gender based violence, in public or in private life, the causes physical, sexual or psychological harm or suffering to women.
HOW DISCRIMINATION AFFECTS VIOLENCE
Power imbalances that create discrimination can mean that some women are disproportionately affected by violence, face additional barriers to reporting violence and accessing support and may be repeatedly targeted.
You can find latest research at Our Watch's home on the web here.
For sexual assault, domestic and family violence counselling service call 1800 RESPECT 1800 737 732.
If you, a child or another person is in immediate danger call 000.