Australian gender equality history
New Zealand was the first self-governing country in the world in which women had the right to vote in elections from 1893.
South Australia was the first Australian state to confer voter's rights on all women in 1894.
Suffragettes had struggled for many years to include women in the electoral process.
Here is a timeline of just some of their hard won victories for women and girls.
AUSTRALIAN GENDER EQUALITY HISTORY
1891

30,000 SIGNATURES COLLECTED FOR A PETITION TO PRESENT TO VICTORIA'S STATE PARLIAMENT TO PUSH FOR WOMEN TO BE ALLOWED TO VOTE.
A similar petition was delivered to the South Australian parliament with more than 11,600 signatures, both men and women supported women's right to vote.
1895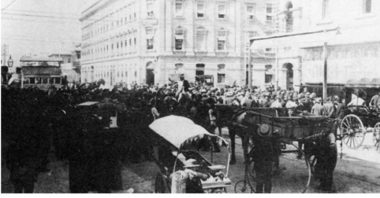 Image – Election day in Adelaide on 25 April 1896 – the first Australian election and referendum in which women could vote.
WOMEN WIN RIGHT TO VOTE  AND STAND FOR ELECTION IN SOUTH AUSTRALIA
South Australia was the only place in the world allowing women to stand for election at the time.
Groups agitated for change by writing letters, public speeches and marches.
1902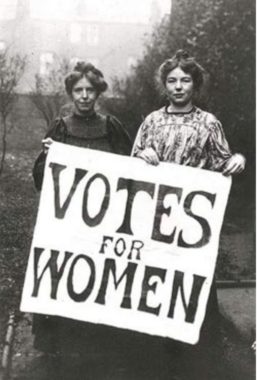 NON-INDIGENOUS WOMEN WIN RIGHT TO VOTE AND STAND FOR FEDERAL ELECTION
Commonwealth Franchise Act enacted on June 12, 1902. Enabling non-indigenous women to vote in federal elections and stand for Australian Parliament.
1903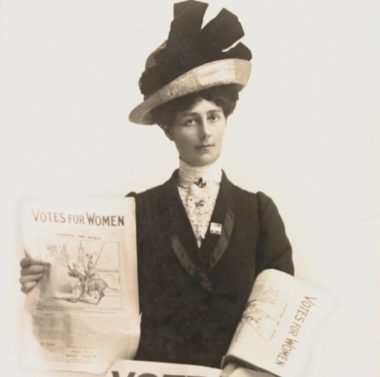 WOMEN STAND AT FEDERAL ELECTIONS
Vida Goldstein – first woman in the British empire to stand for parliament.
She was a suffragette and campaigner for equal property rights for spouses.
1908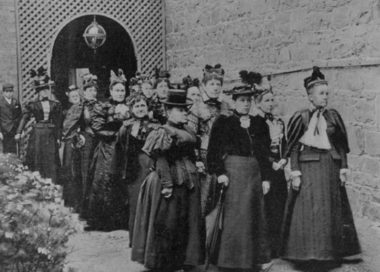 WOMEN WIN RIGHT TO VOTE IN VICTORIAN ELECTIONS
Still unable to stand in Victorian elections, 19 private members bills helped secure the right to vote for women.
1924
WOMEN WIN RIGHT TO STAND IN VICTORIAN ELECTIONS
1943
FIRST WOMAN ELECTED TO HOUSE OF REPRESENTATIVES AND SENATE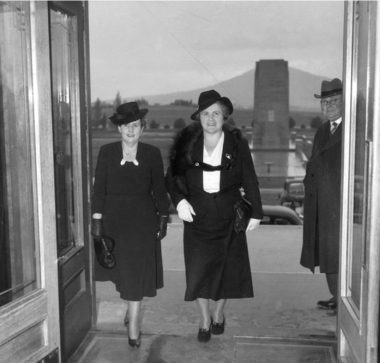 Enid Lyons (right) becomes first woman to be elected to the House of Representatives.
Lyons became Member for Darwin (in Tasmania) in the House of Representatives, 41 years after the Commonwealth Franchise Act legislation.
Dame Dorothy Tangney (left) becomes first woman senator, representing Western Australia.
"Mr Speaker. It would be strange indeed were I not tonight deeply conscious of the fact, and not a little awed by the knowledge, that on my shoulders rests a great weight of responsibility. Because this is the first occasion upon which a woman has addressed this house. For that reason, it is an occasion which, for every woman in the Commonwealth, marks in some degree a turning point in history." Dame Dorothy Tangney, maiden speech, 21 April 1944.
1962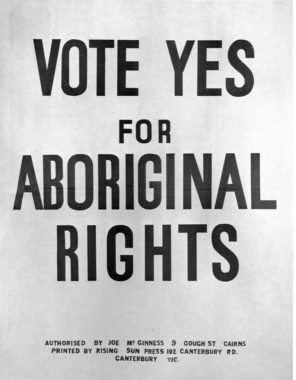 1962 Commonwealth Electoral Act gives Indigenous Australians the right to enrol and vote in Federal elections.
1972
WOMEN'S ELECTORAL LOBBY FORMED
First meeting of the WEL was held in Melbourne.
1972
NATIONAL COUNCIL OF ABORIGINAL AND ISLANDER WOMEN FORMED
1972
A MILLION FEMALE WORKERS WIN RIGHT TO EQUAL PAY.
Conciliation and Arbitration Commission grants equal pay for men and women.
1972
CONTRACEPTIVE PILL BECOMES WIDELY AVAILABLE
1972
FEDERAL CHILD CARE ACT PASSES
Centre-based day care facilities funded for children of sick or working parents.
1972
SINGLE MOTHER'S BENEFIT INTRODUCED
Providing financial assistance to single mums ineligible for widow's pension.
1973
PAID MATERNITY LEAVE FOR COMMONWEALTH EMPLOYEES
Public servants of the Commonwealth provided 12 weeks paid (40 unpaid) maternity leave.
1975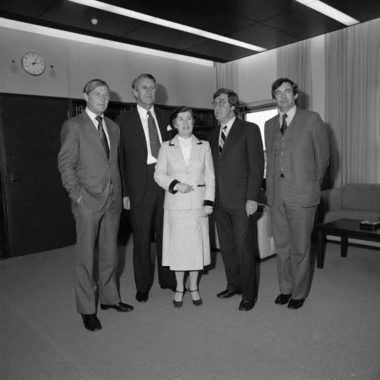 FIRST WOMAN APPOINTED TO FEDERAL CABINET AS A MINISTER DAME MARGARET GUILFOYLE
1977
DISCRIMINATION ON BASIS OF GENDER AND MARITAL STATUS AGAINST THE LAW
Victorian Equal Opportunity Act created the Equal Opportunity Board and the Office of Equal Opportunity Commissioner.
1983
AUSTRALIA SIGNS THE CONVENTION ON THE ELIMINATION OF ALL FORMS OF DISCRIMINATION AGAINST WOMEN.
Signing the convention is a commitment to promote gender equality in the country through policies, laws, organisations, structures and attitudes that work towards the equality of all genders.
1986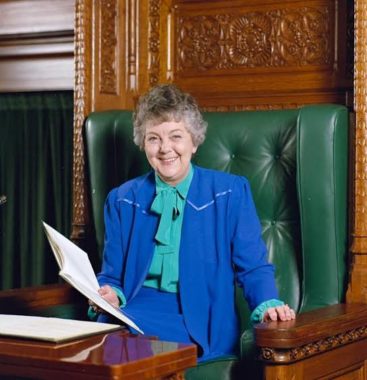 FIRST WOMAN SPEAKER IN THE HOUSE OF REPS JOAN CHILD.
1986
JANINE HAINES BECOMES FIRST FEMALE LEADER OF THE AUSTRALIAN DEMOCRATS
1987
MARY GENEVIEVE GAUDRON QC FIRST FEMALE JUSTICE OF THE HIGH COURT OF AUSTRALIA
1990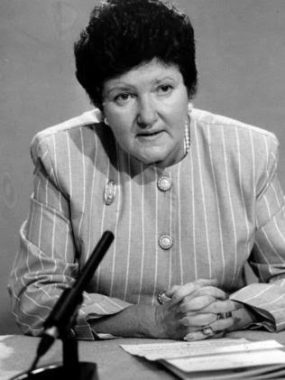 FIRST FEMALE PREMIER IN VICTORIA JOAN KIRNER AC
1990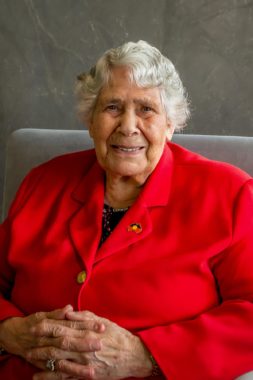 FIRST WOMAN ELECTED TO CHAIR ABORIGINAL AND TORRES STRAIT ISLANDER COMMISSION
LOWITJA O'DONOHUE (LOIS) ELECTED AS CHAIR OF THE PEAK REPRESENTATIVE BODY.
2008
DAME QUENTIN BRYCE BECOMES OUR FIRST FEMALE GOVERNOR GENERAL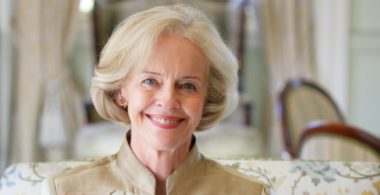 2010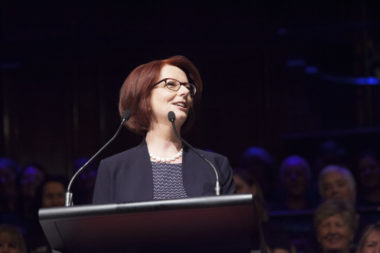 JULIA GILLARD AC BECOMES AUSTRALIA'S FIRST FEMALE PRIME MINISTER.
She served from 2010 – 2013 and was the nation's 27th PM.
2011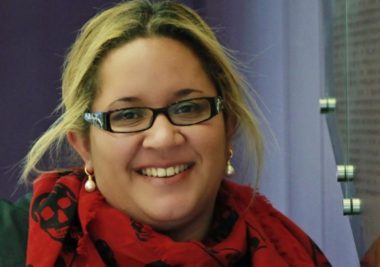 MEGAN DAVIS FIRST ABORIGINAL AUSTRALIAN WOMAN ELECTED TO UN PERMANENT FORUM ON INDIGENOUS ISSUES
2016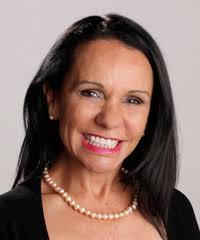 LINDA BURNEY FIRST INDIGENOUS WOMEN ELECTED INTO THE HOUSE OF REPRESENTATIVES.
2022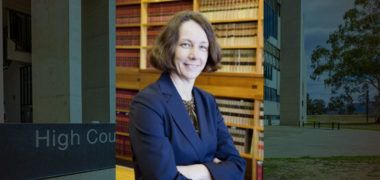 AUSTRALIAN HIGH COURT HAS A MAJORITY OF WOMEN JUSTICES FOR THE FIRST TIME
JUSTICE JAYNE JAGOT'S APPOINTMENT MEANS FOUR OF SEVEN JUSTICES ARE WOMEN
TRUSTED RESOURCES :
Australian Human Rights Commission
Equality Rights Alliance
Royal Australian Historical Society 'Women's protests then and now,'