Given this blog has just been added to the National Library of Australia's digital archives  (not so subtle brag)  it seems fitting to share amazing Australian author Beci Orpin with you.
Beci Orpin has meshed her secrets into five clever books, she's an internationally sought after illustrator, art director and designer.
For Beci, creativity = freedom.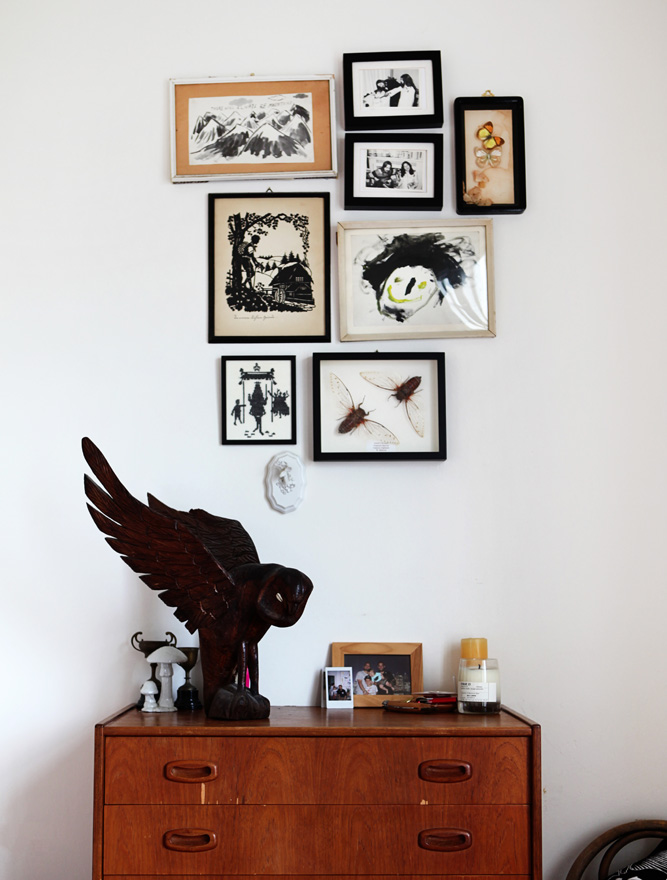 Imagination takes flight in the light-filled master bedroom. Top left artwork by Christ Johanson.  Photo – Tania Savage. Words – Martine Harte.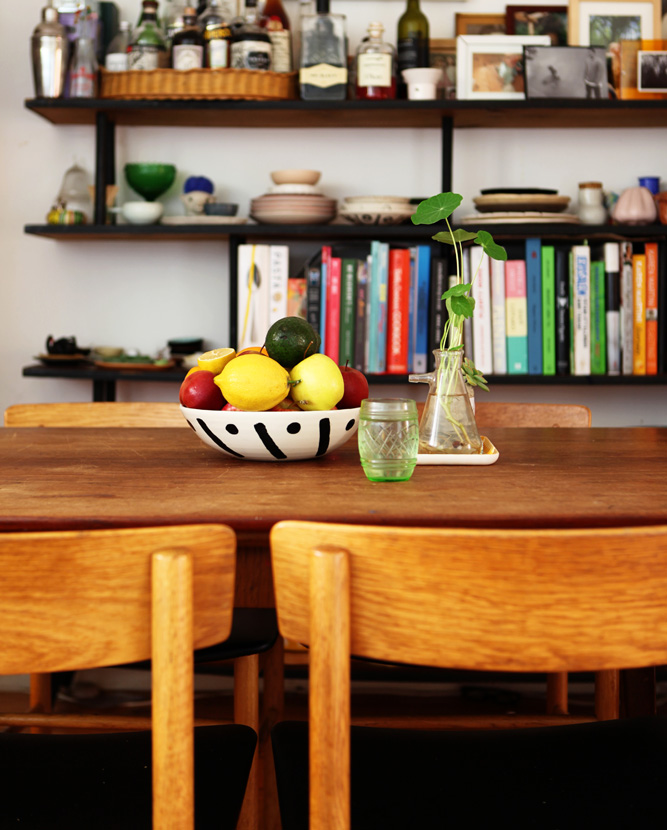 The scene of many a crazy soiree! The dining area Beci shares with her husband Raph and sons Tyke and Ari has hosted many a celebration with artistic friends. Photo – Tania Savage.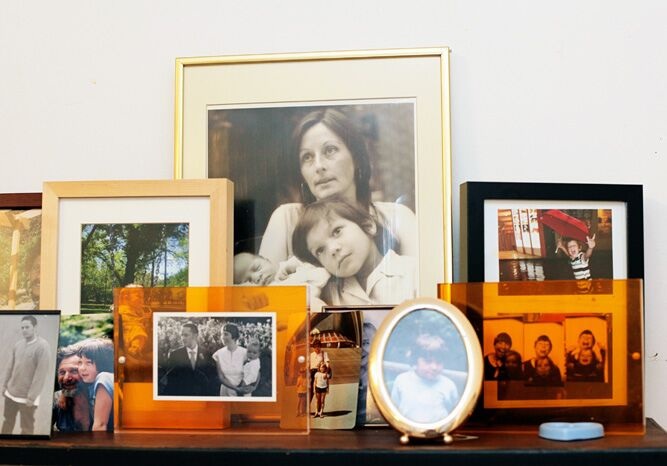 Family portraits in the living room. Main pic, Beci with her mum, social justice campaigner Marg D'Arcy. Photo – Tania Savage  Words – Martine Harte.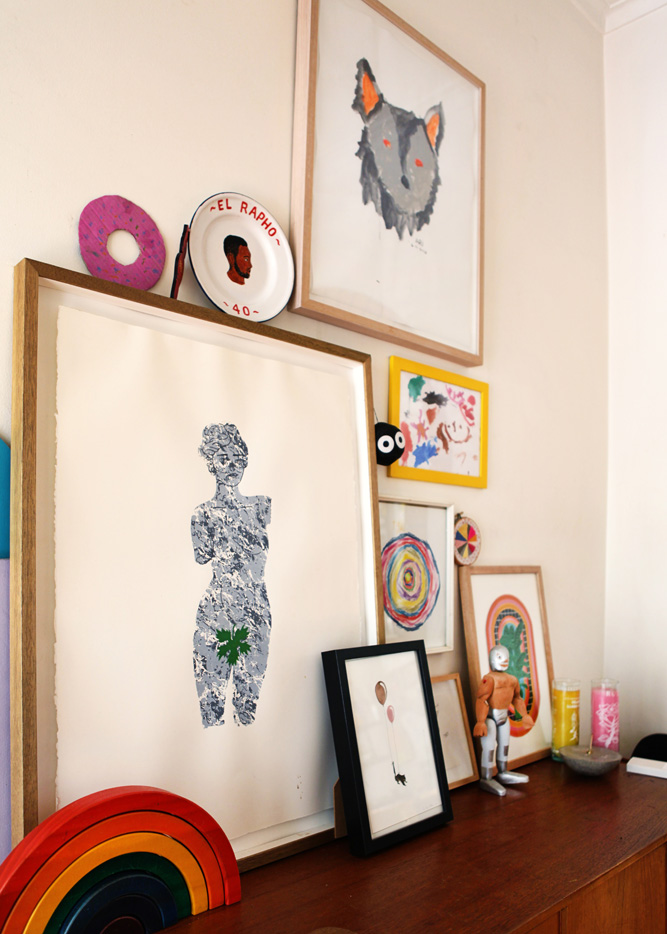 The colourful home is curated by Beci with art from many friends drawing you in at every turn. Sideboard from Camberwell market. Opp-shop treasures add personality.
Photo – Tania Savage  Words – Martine Harte.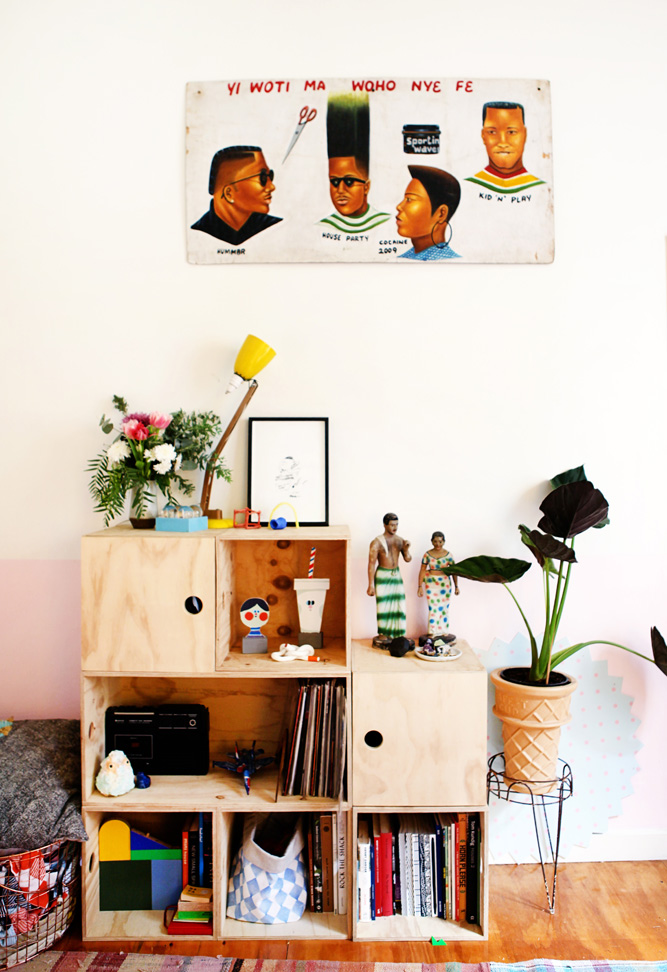 Eclectic finds in the living room. Photo – Tania Savage  Words – Martine Harte.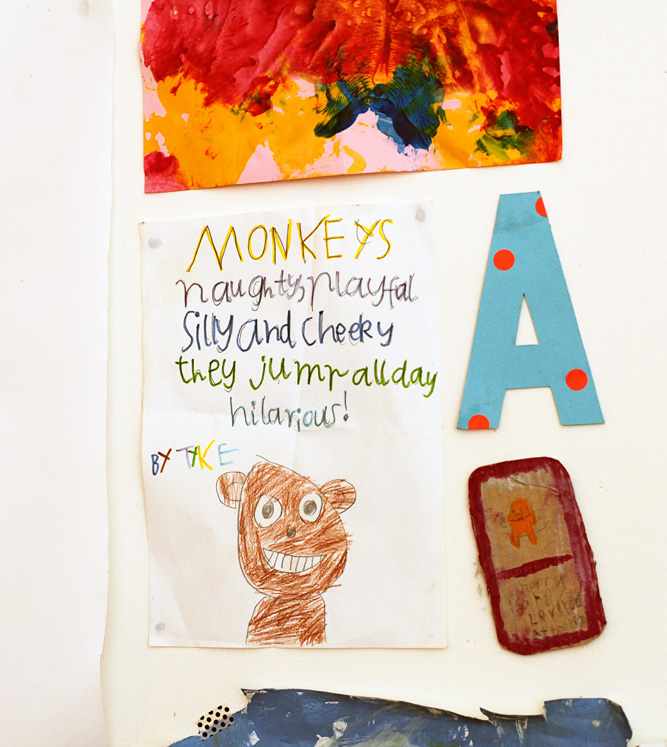 Beci sees the current design landscape for people just starting out as no different to when she started.
"There are definitely more platforms to show your work which is great but I think sometimes that platform becomes the most important thing rather than the work.
I had a student the other day who asked, "Do you get your work just through Instagram?" This is my twentieth year of working and I've had an account for 3 – 4 years and I got a lot of work before then so no, not through Instagram. (laughs)
I always say be involved:
1/ Volunteering: I volunteered so much at Heide at RMIT gallery, I did exhibitions and so much stuff I wasn't paid to do and I just met lots of like-minded people and that did or did not lead to work.
But it led to me meeting lots of people and I think that's very important.
2/ Don't be happy to sit on the internet.
I think you need to get out there, look at exhibitions, travel, walk in the park and that's where you should expect to get the inspiration from.
That's what is going to develop your signature even though pinning could be my career (laughs) I do love it but I just think there's got to be other things.
3/ Do your homework.
Research is always my favourite part, for my day-to-day jobs I often don't have time but it's so important in developing  a personal style.

Photo – Tania Savage  Words – Martine Harte.
Her book 'Make and Do' was an enormous amount of work and she's grateful to have designer Michelle Mackintosh to lean on throughout the process.
"Definitely worth it. The first book was so stressful to do, really I haven't had a project when I couldn't sleep but I had nightmares about not doing it properly, that was me putting pressure on myself not having ever made a book before.
Nobody is there to tell you what to do, you have to work it out yourself! Thank god I had Michelle my book designer who was basically my book counsellor, she absolutely got me through it and we've become close friends.
It's the best calling card I could have for my work because I could combine all the skills I'd learnt up until that point and put them into one volume."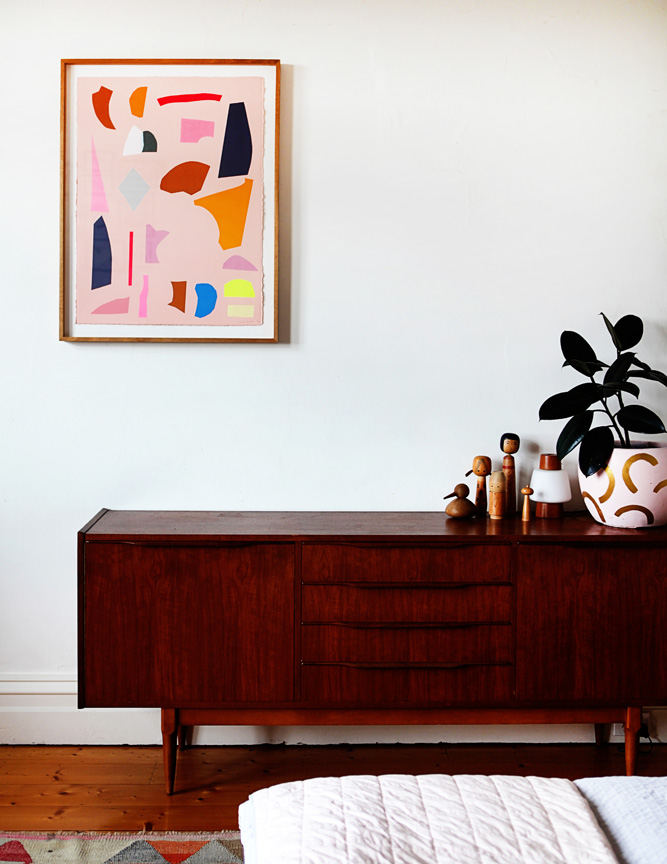 A gift from a good friend, fellow artist Kirra Jamieson sits in the light filled bedroom. Photo – Tania Savage  Words – Martine Harte.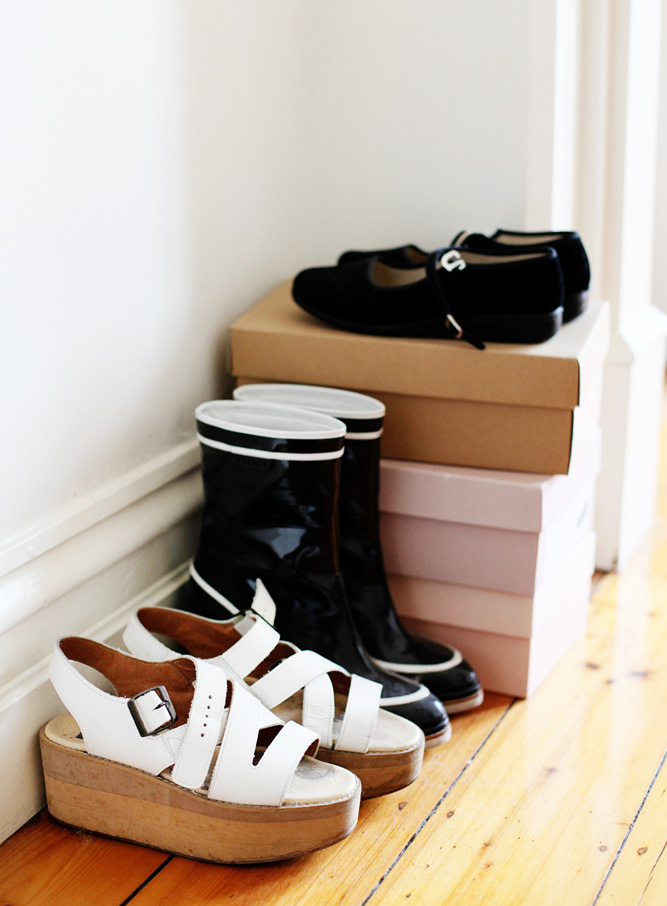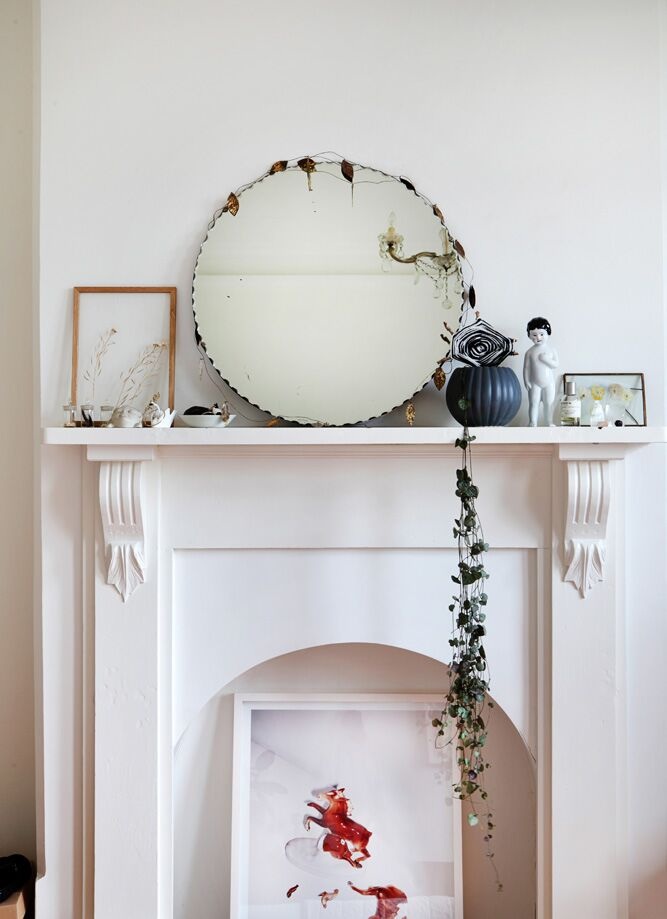 Original fire surround in the master bedroom. Photo – Tania Savage  Words – Martine Harte.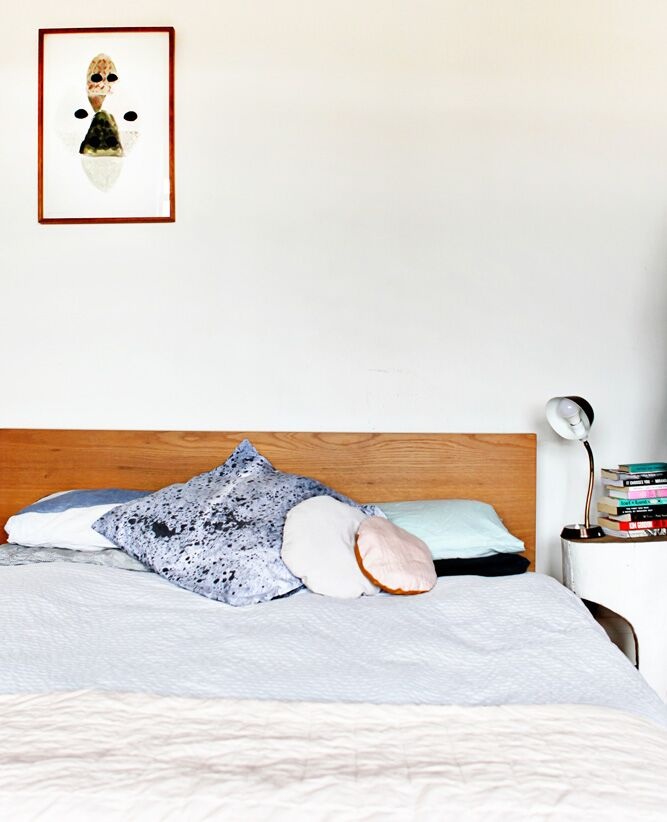 Beci's linen pillow case game getting strong. Photo Tania Savage. Words – Martine Harte.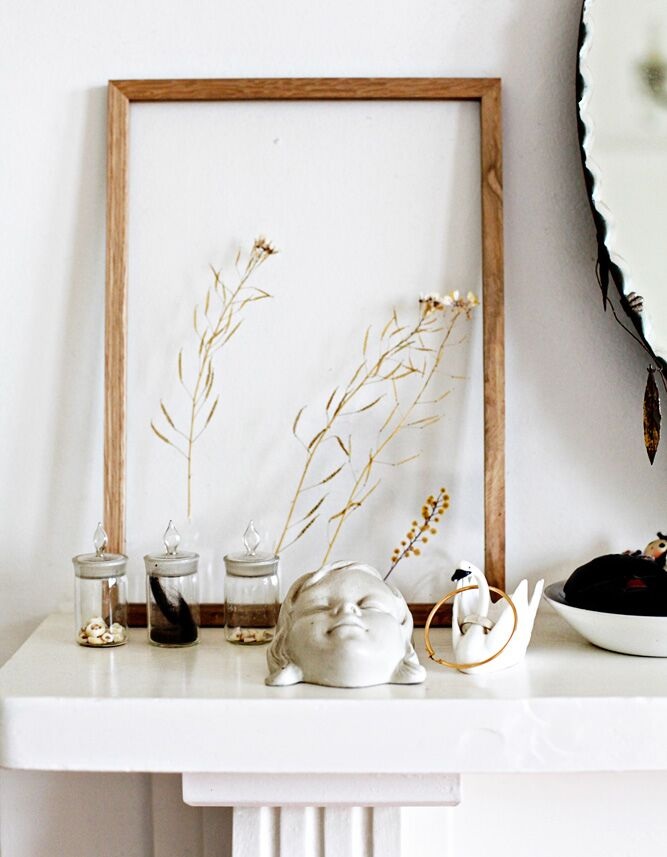 Vintage apothecary jars hold Beci and Raf's sons baby teeth. Photo – Tania Savage.  Words – Martine Harte.
Beci says an amazing graphic design teacher set her own her path.
"I knew I wanted to get into drawing but didn't know what. I had a really amazing graphic design teacher, I loved classical painting but I knew that wasn't what I wanted to do.
I got into fashion design at RMIT, which I did for a semester and hated it and dropped out.
I then did nothing for two and a half years (except a lot of partying) and then I had another really great teacher who said, "You can draw."
I then found Textile Design at RMIT.
Once I discovered Textile Design I completely committed to it, I had found my thing, it took drawing skills and still had a fashion application.
I didn't know what I wanted to do after I left and literally the day after my graduate show, I was offered my first freelance job with Factory X – they now own Gorman and Dangerfield..
At that time I didn't know it but it all formed to bring me to where I am now, everything was unrelated but absolutely related."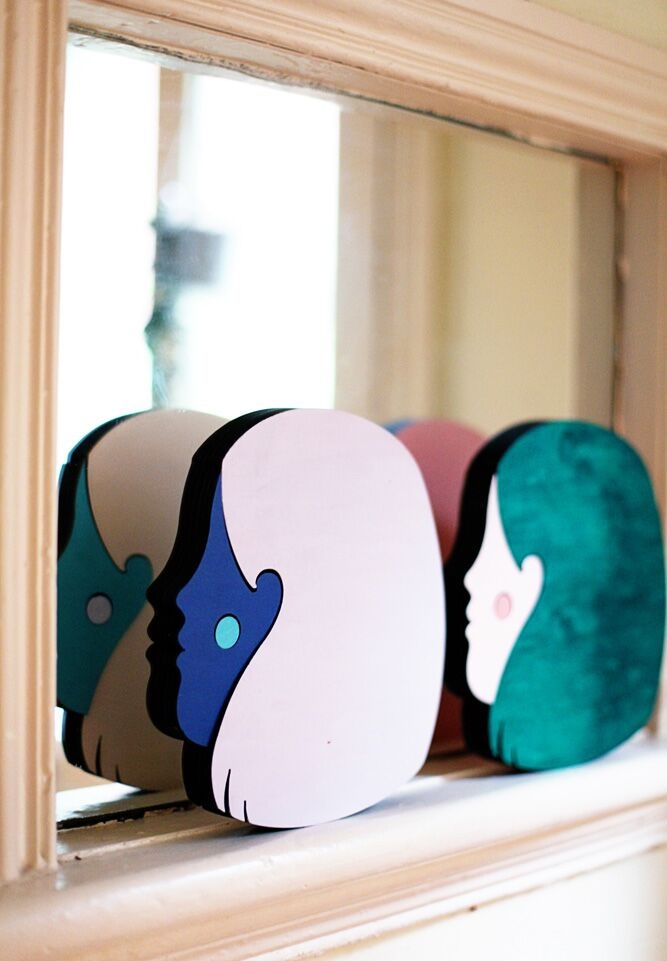 Beci's own designs.
Cosy nook. Photo – Tania Savage
Home office. Photo – Tania Savage  
Beci creates the art in the most excellent quarterly Lunch Lady magazine.
BECI'S BECI'S
Marshmallow pink wall in the lounge room – Beci on her 1979 Cassina Maralunga cream sofa made from Alpaca wool from Angelucci 20th Century.Photo – Tania Savage  Words – Martine Harte.
MORE ON: BECI ORPIN
Want to know more? Zip over here to learn more about Beci and her equally fascinating mum.
She is one of 12 artists chosen to customise a clock for Hunting for George, you can bid over here
Beci is working on another book 'Sunshine Spaces.'
Buy her books through Hardie Grant publishing here. 
Hear from Clare Bowditch here.
Natasha Stott Despoja here.
Or discover an easy way you can support Women and Children in Crisis in your patch here.
Before you go, Engaging Women has just been selected by the National Library of Australia for collection, sign up for more goodness here.