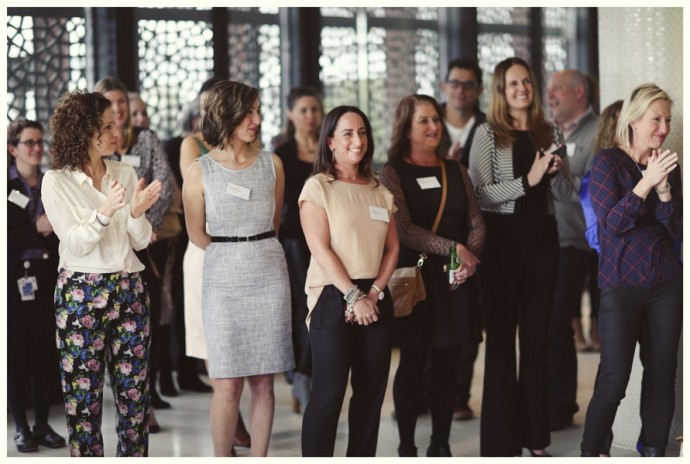 It's hard to fathom how much The Nappy Collective has achieved in just one year.
For one they've collected a whopping 109,669 NAPPIES. Giving practical and emotional support to so many mothers and children in crisis.
SERIOUSLY AMAZING.
I was so honoured to be invited to their first birthday celebrations at Melbourne's Prince of Wales hotel.
The room was full of good energy as host Natalie Bassingthwaighte and the gal who came up with the idea Sandra Jacobs thanked supporters and sponsors.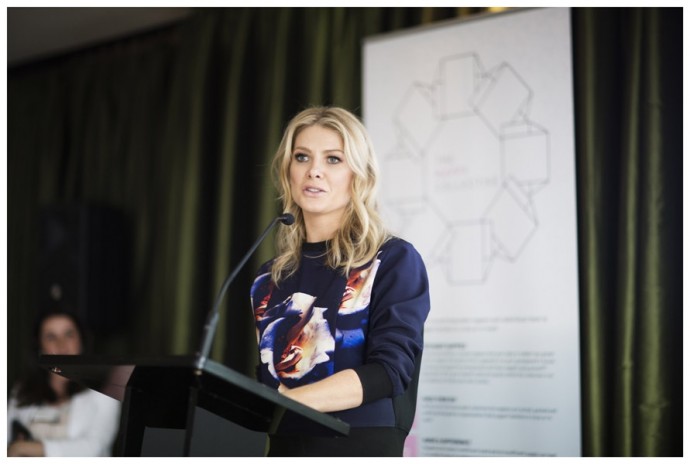 Natalie Bassingthwaighte told guests women's issues are very close to her heart; she was one of five girls growing up and she has little ones of her own.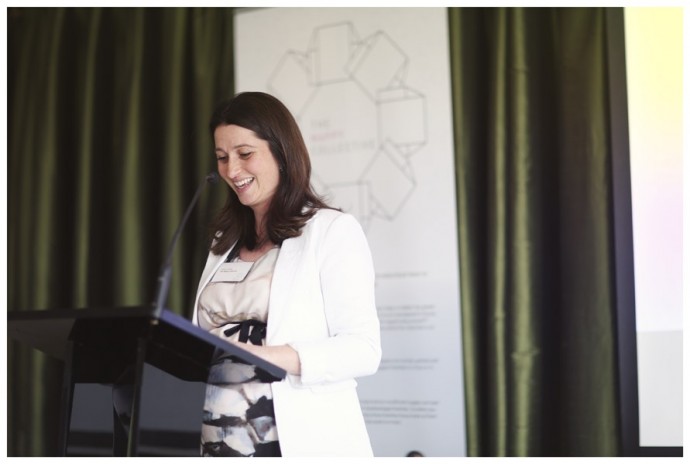 Sandra Jacobs explained how a half finished packet of nappies is worth everything to many families.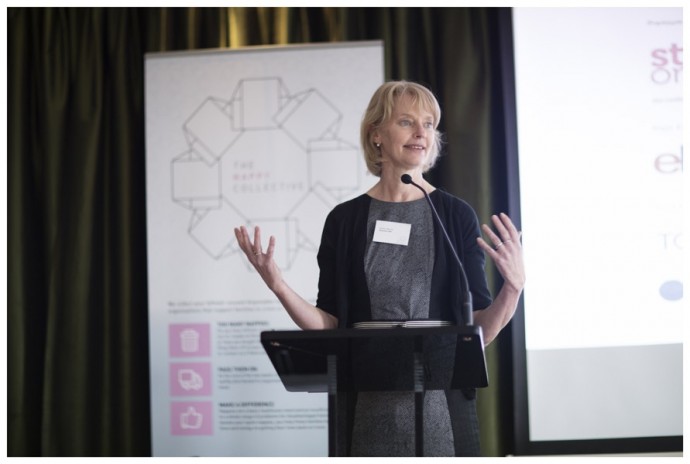 Jocelyn Bignold, CEO of McAuley Community Services for Women a 24 hour crisis centre reminded us of why we were there:
THERE ARE 65,000 REPORTS OF FAMILY VIOLENCE IN AUST EACH YEAR.
35% OF HOMELESSNESS IS CAUSED BY FAMILY VIOLENCE AND MANY PEOPLE ARE LIVING ON A BUDGET OF 40-50 DOLLARS A WEEK.
THE NAPPY COLLECTIVE NAPPIES ARE A PRACTICAL RESPONSE AT A TIME WHEN PEOPLE NEED IT MOST.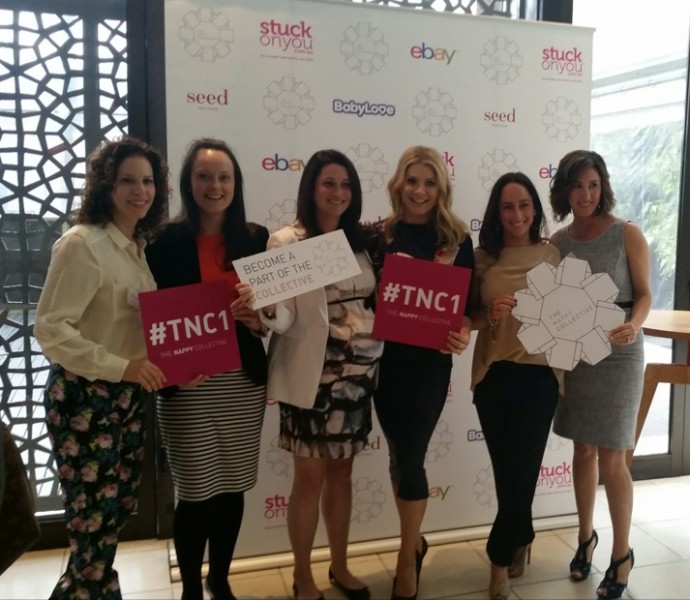 The women who make up the collective from left: Moran Dvir, Jessica Buxton, Founder Sandra Jacobs, Natalie Bassingthwaighte, Lisa Simon and Lauren Blecher.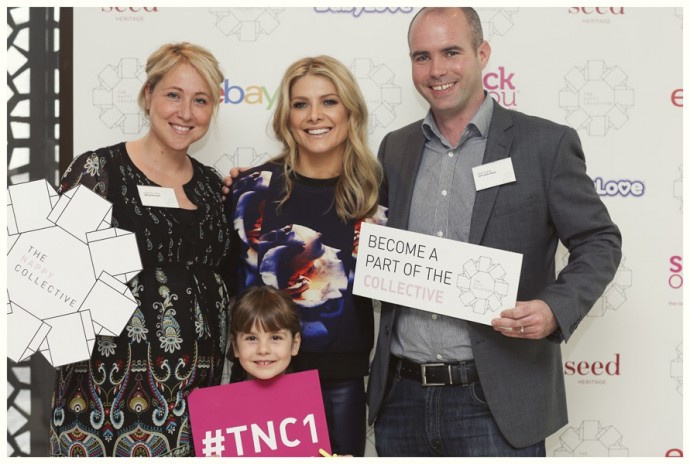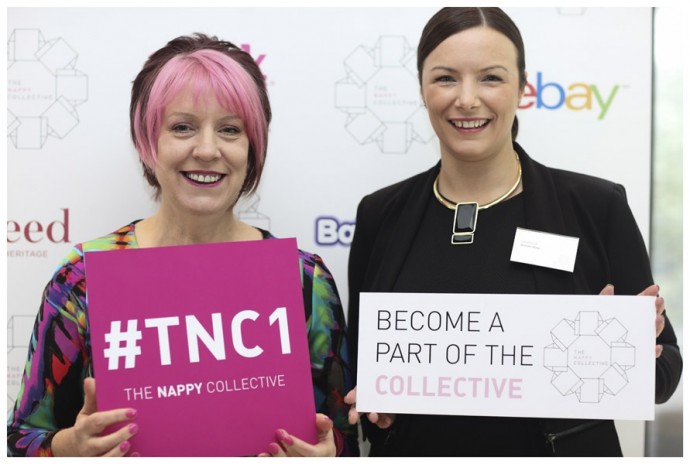 Loved chatting with these ladies, Lactation consultant Pinky McKay and Bundle Director Sarah Cole. Check out her pre-packed maternity bag idea.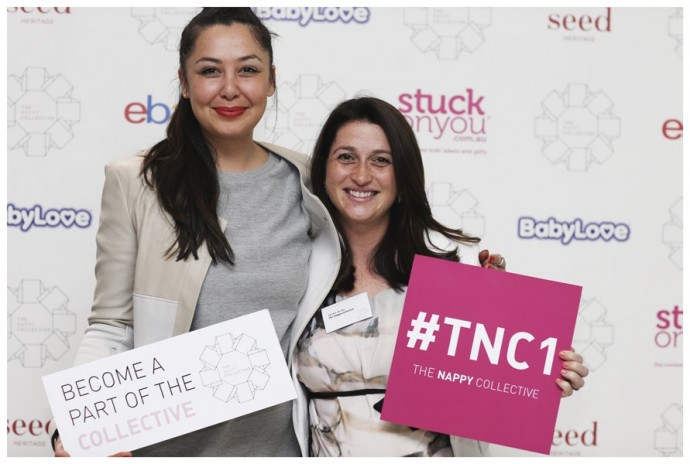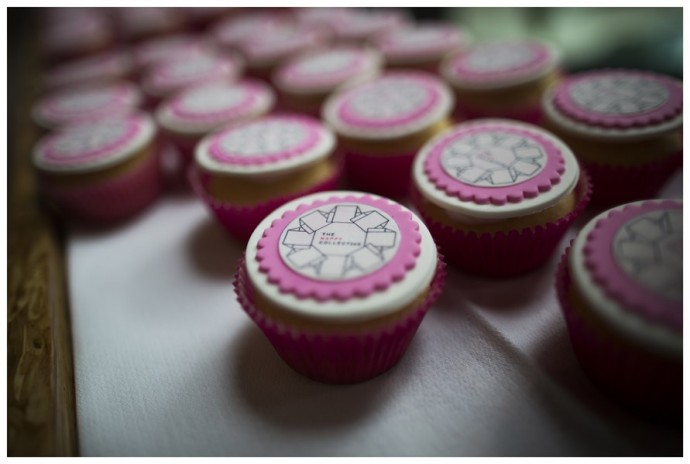 @anyoneforcake cupcakes – so clever!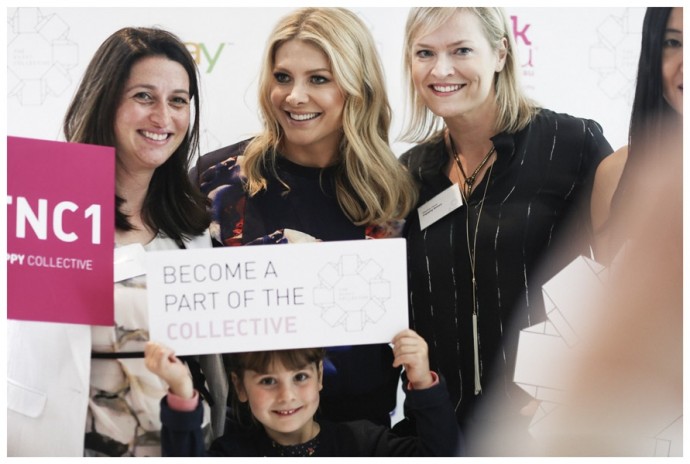 The lovely Sandra Jacobs, gorgeous Natalie Bassingthwaighte, Me (Martine Harte) Changwei Dean (well half of her) and a little cutie pie.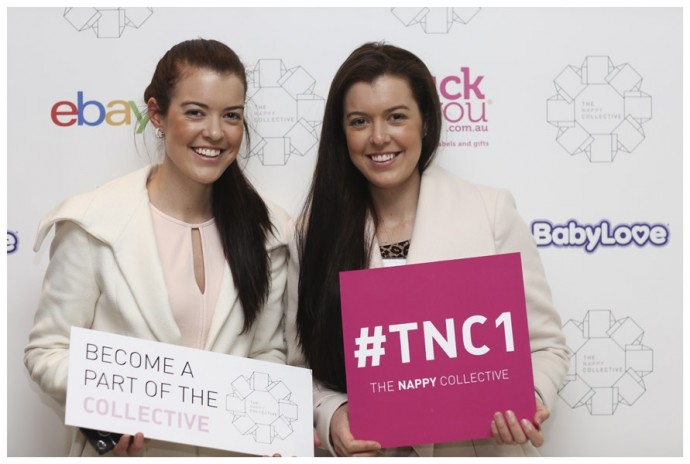 Mia and Camille Keating from Maddison PR flew from Queensland for the event.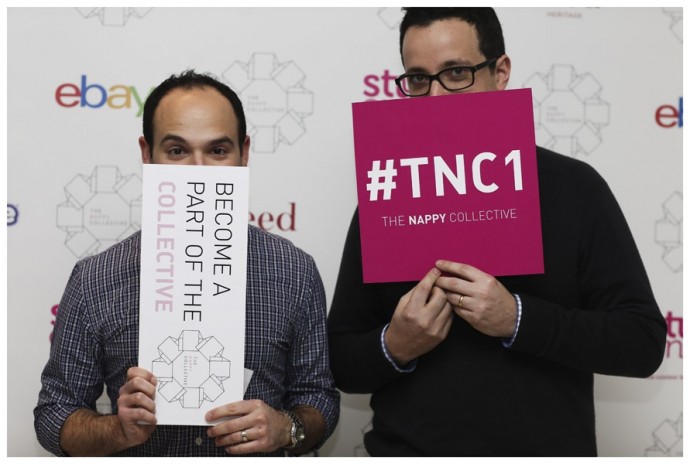 Don't know who these hipsters are.. thinking might be The Nappy Collective hubbys?
Next Collective:
OCTOBER 20 – NOVEMBER 5 (I'll remind you)
Pop over to the user-friendly site for more details The Nappy Collective  
"If you or someone you know is impacted by sexual assault, domestic or family violence, call 1800RESPECT on 1800 737 732 or visit 1800RESPECT.org.au. In an emergency, call 000. For more information about a service in your state or local area download the DAISY App in the App Store or Google Play."