"I've had to push through lots of fear: literal fear for my safety but also fear of failure. The worst thing I can do for me – for my mental and emotional health – is not do it." Zoe Daniel.
Zoe Daniel helps gives us an authentic window into the world.
In more than a decade as ABC's correspondent for Africa, South-East Asia and Bangkok she's covered Khmer Rouge war crimes trials in Cambodia, deadly typhoons and went undercover to Zimbabwe to report on the repressive Mugabe regime.
Her daily life is often conflict, disasters and deadlines yet when she comes home it's cricket lessons and birthday parties with the kids.
She's ABC Australia's Washington bureau chief, kind of a big deal folks.
Meet Zoe..
Martine Harte: Huge congratulations on your new appointment, how do you plan to approach the role?
Zoe Daniel: Thankyou, it's going to be extremely exciting, different for us as a family because we've done a couple of postings in developing countries and this time I'm one of a group of correspondents. I'm looking forward to being part of a team.
I'll be going into the job in a presidential election year which is obviously very exciting and very busy. What I hope to do is to bring a style of reporting that's very up close and personal and provides a lot of context around life and culture in the US.
You're one of a handful of women to combine one of the most dangerous jobs in the world with motherhood, you write about it in your book, 'Storyteller' how has that tested you?
Zoe Daniel: It's extremely challenging being a working mother, it doesn't matter what job you're doing, anyone who has tried to work and be a mother at the same time knows how challenging it can be. It's difficult for dads as well.
I've spent a lot of time being away from the children over the last few years, travelling and working in South-East Asia.
The thing is though, I need to be challenged in my work and to do the type of reporting I've described – the eyewitness reporting of speaking with people directly who are affected by a situation – means I have travel to them to understand what's going on. That's a compromise I've had to make.
When I am at home, I try to have quality time with the kids as much as I can. I'm hopeful that in this role, the dynamic will be quite different because I'm one of three correspondents not the only correspondent.
My husband is extremely hands on, at least a fifty percent partner in terms of the child care, household chores, but that doesn't change the fact that in some ways I want to be with them one hundred percent of the time.
But I can't be if I want to work as well.
There's feminist division about whether modern women should even be asked the question – what are your thoughts?
Zoe Daniel: I don't have a problem talking about it because I think it's a reality of what we're all dealing with; I know I read a lot of articles where the response seems to be: 'I look forward to a day when I won't be asked that question.' But I can't see there will ever be day! It's always going to be difficult to do.
BEING OPEN TO OPPORTUNITIES
You believe as women we can sometimes close off opportunities before they're presented, what's your best advice for readers in this respect?
Zoe Daniel: Rather than thinking, 'Oh well, I'll never be able to be a foreign correspondent again, that's over,' when the opportunity presented itself I was still open to it. My husband Rowan and I spoke about whether it would be workable and although I had strong reservations about it he was very supportive.
We worked it out as we went along: there's nothing perfect about this, a lot of it is messy – you get a phone call in the middle of the night you get up and don't come back for a week  – your husband has to juggle, children on the phone asking, "Mummy where are you? Please come back."
That does happen but we've managed to muddle through and make it all work and I've still been allowed that time of going to cricket games and making cakes.
I would say I did leave an Auskick match to go to a typhoon in the Philippines (laughs) but by in large it has worked out.
As much as it's challenging for the kids, they've had amazing experiences of living in foreign countries and experiencing different things, they know what I do, the type of stories I do, it has made them really interested in the world.
SELF-BELIEF
Many women are curious about finding their own voice but are often road-blocked because of nerves or lack of self-belief what advice do you have?
Zoe Daniel: Another friend said to me the other day, "One thing that's always struck me about you is you're confident." And that's something that's always been said about me repeatedly and I'm not confident inside. I'm just better at forcing myself through my lack of confidence.
Often the things you're most frightened of doing, if you actually push through and do it, you'll get the best outcome.
If you actually brace yourself, tell yourself I have the skills to do this and just get on with and do it, you'll come out the other side most of the time thinking I'm so glad I did that, that was just awesome.
It won't always work out perfectly, you'll stuff things up along the way, you'll frighten the hell out of yourself at times, but you'll learn things as well and then the next time when you're faced with something that seems insurmountably challenging, you'll have better tools you can use.
ON PUSHING THROUGH FEAR
Zoe Daniel: You know I've had to push through lots of fear: literal fear for my safety but also fear of failure and the worst thing I can do for me – for my mental and emotional health – is not do it because then I'll sit around thinking, 'I'm so pathetic, I really should have done that, I should have just given myself a whack and done it.'
Doing things you haven't done before, going places you haven't been for, is scary! It's normal to feel nervous, frightened and doubtful but give it a crack.
HOOK UP WITH ZOE:
On Twitter: here or look out for her on our ABC.
Buy her amazing book here 'Storyteller'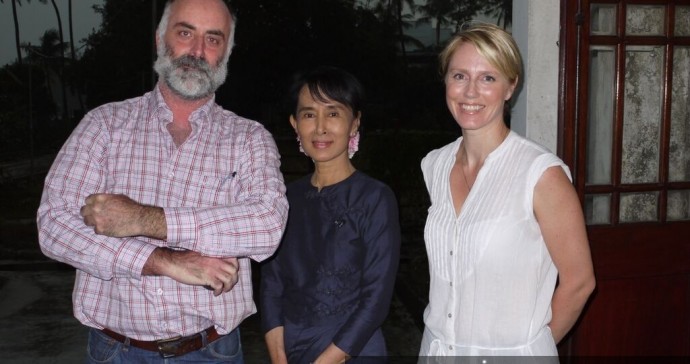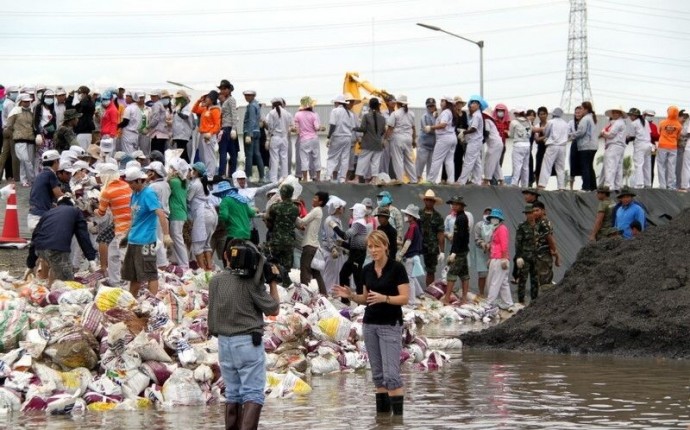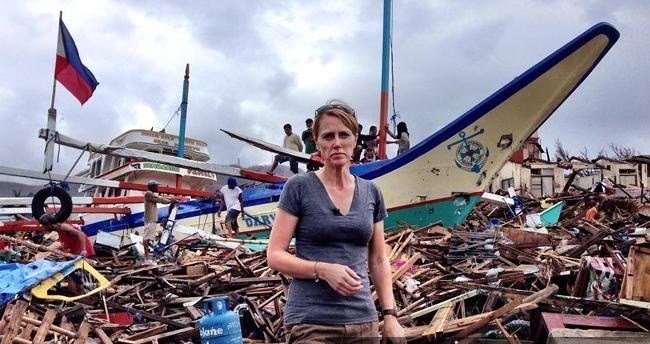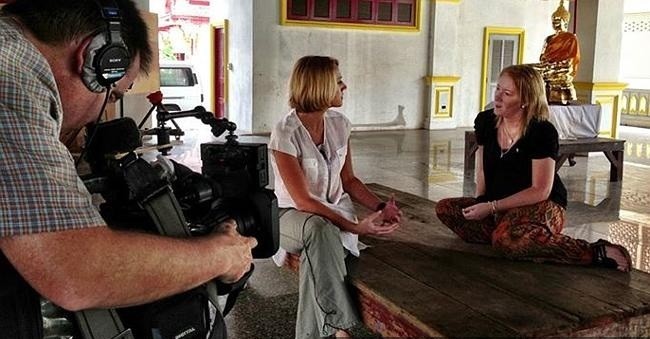 Main image: in front of a burning shopping centre – courtesy of David Leland – ABC TV
Watch Emmy award-winning journalist Sara James in conversation with Martine Harte here: