Women public speakers in Australia
It allows you to bring some of Australia's most inspirational women right into your workplace or to your event.
To enquire about any of the women featured on this site via the Interview Library, please send an enquiry to info@engagingwomen.com.au
Empower and inspire your team or work place by hosting one of our polished, fun QandA sessions – facilitated by an experienced journalist.
We bring the inspiration to you.
Latest feedback:
'I'd like to say that I thought this morning's breakfast went very well – in particular, the panel format produced an intelligent, relevant, flexible discussion and was so much better than the usual after-dinner speakers doing their standard corporate-circuit speeches. I did walk away inspired, I did take notes and I am planning to take action!'  Guest at ACS Gender Parity breakfast,  Zinc at Federation Square, March 2016.
Our Speakers Include:
JACINTA CARBOON
Jacinta has held executive careers with top ASX 200 companies for the past three decades.
She was National Manager of the Telstra Business Women's Awards and Telstra Small Business Awards for five years.
She even helped market the Melbourne 2006 Commonwealth Games.
An entrepreneurial thinker and innovator, she's passionate about changing the game for women.
At NAB, Melbourne-based Jacinta held the position of Project Director, Women and Money – a national role created for her.
As co-founder and Director of Taking Care of Business & Me – she draws upon her expertise in strategy, leadership and business development.
Having already delivered a TEDx talk she's primed to inspire females within your organisation.
TOPICS: 
Essential conversations
How to encourage more women in leadership
Immediate steps to elevate your career
The power of a sponsor or mentor
The leadership pipeline
What she knows now that she wished she knew in the beginning
Can we afford to ignore the female economy?
Flexible working strategy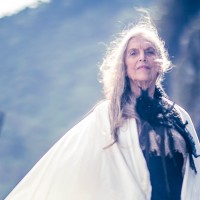 How to live a life of purpose
DR ELIZABETH CAMERON DALMAN OAM
At 81-years-old, Elizabeth has a zest for living which has inspired many.
Elizabeth pioneered modern dance in this country by establishing The Australian Dance Theatre despite conservative forces in the 60's. Choreographer, teacher and performer, she's often described as the high priestess of Australian Dance.
She still performs internationally, completed her PhD three years ago and is a great conversationalist.
Let her wisdom transform your outlook.
TOPICS:
Discovering your purpose in life
The benefits of a life filled with creativity
Being an original disruptor
Embracing the ageing process
The relevance and importance of The Arts in our society
Why gender equality matters
DR MISTY JENKINS
This multi award-winning cancer researcher has an incredible story to share.
A descendant of the Gunditjmara people in Western Victoria, she was the first person in her family to seek a university education and has worked with Nobel prize winner.
Recently awarded the Tall Poppy Science Award recognising the brightest young researcher in Victoria.
Misty is passionate about supporting women and indigenous Australians in science and encouraging every woman to fight for her dreams.
TOPICS:
Designing the life you want
How sending an email led to working with a Nobel prize winner
Why science is an exciting journey for girls, teens and women
How a scientific approach can advance every career
Latest discoveries in the field of breast cancer research
MEG THOMPSON
Meg has built an excellent reputation as a highly knowledgeable, professional and approachable naturopath and holistic nutritionist.
This mum-of-two young girls walks her talk and has amassed a large following on social media and as a lecturer.
She's written several e-books, most recently on the importance of gut health.
Meg holds a Bachelor of Health Science , Graduate Diploma in Education, Bachelor of Applied Psychology and is a warm and generous communicator.
TOPICS:
The value in nourishing number one
Time-saving ways to nourish yourself at work
Eating for energy
Eating for stress – reduction
Gut health
Mindfulness at work
MARTINE HARTE
Martine Harte is a Gold Quill award-winning journalist, mum, Director of www.engagingwomen.com.au and a popular emcee.
She has used her high-integrity platform to elevate the voice of women and is committed to drawing the community together to raise money to support women in crisis.
She also appears as a regular panellist on SKY news.
This new offering came about following many requests for Martine to bring her interviews to life.
With decades of on air television and public speaking experience she is a natural story-teller who knows what it takes to hold a crowd.
She personally brings the authentic, inciteful, inspiring Q and A's straight into your organisation or to your fabulous do.
She'll tailor and execute your brief for maximum impact.
TOPICS:
Finding your platform
Elevating your voice
The art of reinvention
The value of connection
The unexplored 'i' factor
The power in finding "your all"
Inspire your women.
More speakers, journalists and MCS announced soon.
Email info@engagingwomen.com.au with any questions you may have.