We broke into houses, smashed the windows, changed the locks and occupied them.
Dr Anne Summers AO.
Dr Anne Summers was at the helm of the movement which changed Australia for women.
As the above quote illustrates; she threw out the 'good girl' playbook.
She has pursued women's rights since 1969, written eight books include the bestseller 'Damned Whores and God's Police',' ran the federal Office of the Status of Women from 1983 to 1986, advised two Prime Ministers on women's issues and was editor-in-chief of Ms. America's landmark feminist magazine.
She's working on her next book, 'Unfettered and Alive' a memoir, which has been five years in the making.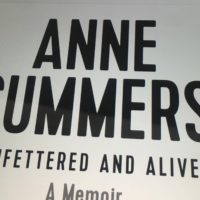 We'll let you know when the book comes out…
Martine Harte: You are one of the founders of the Australian Women's Liberation Movement, can you tell us about that first conference in 1970 at Melbourne Uni?
Australian feminist Dr Anne Summers: Yes, it was pretty small, probably only about 30 or 40 people there, and some of us were from Adelaide, some from Sydney and others from Melbourne.
I think we were just starting from the bottom and starting to talk about these incredible ideas which were so confronting and so exciting, we had no idea where it was all going to go.
Most of us had political experience because we'd either been in the student movement or the anti-Vietnam movement, some of the women were members of the communist party and they were all about organising.
So I think from the early days we had this determination we weren't going to emulate male structures.
We nevertheless knew we had to get organised.
We had to have demands and it wasn't enough to sit around and talk about things (we did a hell of a lot of that) we were also doing what we came to know as consciousness-raising which was basically a case of resocialization like we tried to get rid of all the 'girlie' things we'd been brought up with.
We had to change our way of seeing ourselves and that was quite a hard process.
At the same time as were doing that we were trying to develop our courage.
You set up Australia's first women's refuge in 1974, did you get much push back at the  time?
Dr Anne Summers AO: Not really, what we did was pretty bolshie I guess.
We broke into houses, smashed the windows, changed the locks and occupied them. Squatters rights.
It was announced to the media that we set up this women's refuge and I think everyone was just gobsmacked.
The Church of England (who owned the property) pushed back by trying to get us kicked out. We were fortunate because the Whitlam government, which had just been elected, was very sympathetic to us and they literally funded us.
I was very angry because I thought they took too long to get money to us, but when I look back it was only six months which in government time is nothing.
But we got tremendous support, John Laws on radio was incredibly supportive.
We had local shopkeepers bringing us food, we had people stopping off out the front bringing us toys, we had the local Rotary who built the swings for the kids.
Joyce Main who owned a white goods chain rang and said, "What do you need?
The next day we had a fridge, a washing machine and a dryer. People were just incredible.
We continue to witness the scourge of family violence in Australia, Do you despair?
Dr Anne Summers: I'm very sad when I see really young women, women who are in their twenties now who are victims of violence.
I've seen the daughters of some of my best friend's who are victims. These are nice middle-class girls, living in nice middle-class suburbs, having nice middle-class jobs and I guess you can say at least people are talking about it now.
At one point it was behind closed doors and everyone was ashamed, so at least it's coming out in the open but I still don't think we are confronting the extent of violence in middle-class families.
It happens in nice houses, in nice families, it happens everywhere and all those nice men who are doing that are working in nice jobs, in nice companies. It's something we don't seem to able to make ourselves confront.
I wonder if  the work of Our Watch etc will start to provide cyclical change?
Dr Anne Summers: I think we have to address it at several levels and I think obviously trying to stop that intergenerational continuance is incredibly important so if we can get kids in schools and somehow change things.
Who were the leading lights of the movement in the 70s in your view, who should we be remembering and talking about?
Dr Anne Summers: Wendy McCarthy is a very important person, she is one of the early founders of WEL (Women's Electoral Lobby) in 1972, she's also very involved in Family Planning.
It's very hard to remember but single women couldn't get the pill back then. You had to be married, the world had just transformed.
The thing about the Whitlam government which is so important is that they were the first Federal Government to have a program of women's equality, the very first week in government Gough Whitlam put the pill on the PBS.
Why do you believe our first female Prime Minister Julia Gillard attracted such strong criticism?
Dr Anne Summers: I think we're still digesting it and it's hard to understand, but the pattern seems to be within this country that we cannot accept women as leaders.
The higher they go, the harder we make it for them and Julia Gillard was the first woman to reach that height.
While she was deputy PM everybody loved her; we're very happy to have women in the number two spot.
We need to have another woman Prime Minister quick smart so we can learn how to bloody deal with it!
It's the same with every female leader,  at an early press conference she's asked about not having kids… just shit like that, you don't ask males these types of things.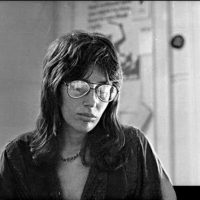 If we can turn to your book 'Damned Whores and God's Police' it's referred to as a 'best seller' I think they need to refer to t as a "Block Buster.'
Dr Anne Summers: It's been in print since 1975, books used to sell a lot more then even though we had a smaller population, I think book people bought more books.
I think it benefitted from being put on university syllabuses and students had to buy the books not just take photo copies as they do now.
I was very lucky, I think that I kind of hit a zeitgeist.
It came out at the right time and people were ready for it. Then when the new edition came out in 1994 there was a whole new generation also ready for it.
I'm astonished at the number of young girls who are buying that, really astonished. I mean girls i their teens and early twenties.
Martine Harte: Your 'Women's Manifesto' outlines four specific reforms we can and should achieve by 2022:
Dr Anne Summers: There's one drawn from each of the four principals:
1/ Legislated equal pay for all women in all jobs.
In other words, take it away from the courts, put in the Parliament pass a bloody bill. This goes towards financial self-sufficiency. The gender pay gap has not changed in decades, this is absolutely unconscionable and it can be fixed very easily and the fact that it hasn't changed is an outrage. I have a very simple way of fixing it, it is constitutionally viable, I've had legal advice, it just needs an act of parliament.
2/ Decriminalisation of abortion in New South Wales and Queensland – we've got five years to make that happen. I understand it's not easy and opposition to it is unbelievable but we just have to do it.
3/ Specialist domestic violence courts in every state in Australia.
That is drawn from Quentin Bryce's (Summer's dear friend) taskforce on domestic violence report which she did for the Queensland government in 2015.
You get treated with expertise and care in a way that you don't in general magistrates courts and secondly the existence of those courts will shine a light on the extent of the problem of domestic violence.
4/ I'm calling for gender quotas, for women to make up 50% of all parliamentarians, all cabinets and other ministries and directors of all public companies and government boards.
It's quite interesting the number of even very conservative women who are now calling of quotas. A lot of women who are very conservative are saying it's not going to happen without quotas, it just has to be done.
Read more about the call-to-action 'Women's Manifesto – The four principles of women's equality, blueprint for change here.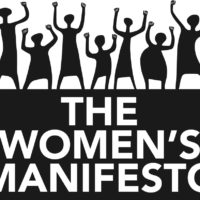 Hear from another iconic Australian feminist Natasha Stott Despoja here. 
Next up: we speak with author Bri Lee about her memoir'Eggshell skull,' Described by Helen Garner as, 'Scorching, self-scouring: a young women finds her steel and learns to wield it.'
Read more from Dr Summers at her online  home over here.
If you or someone you know
is impacted by sexual assault
or family violence, call 1800RESPECTon 1800 737 732
or visitwww.1800RESPECT.org.au
In an emergency, call 000.