Martine Harte is a women's rights advocate, MC and award-winning Australian journalist who received a Gold Quill Award for excellence, Logie award nomination and a White Ribbon Australia award.
She uses new media to challenge thinking around the rights of women and children.
Martine founded Engaging Women in 2013, because she couldn't find anything like it in the digital space.
Her first interview was with physicist Dr Cathy Foley, then the CEO of the Single Mother's Association.
Through the Engaging Women digital magazine, she shares insights from some of the most accomplished women in the nation.
A passionate advocate of elevating the voices of women and promoting diversity in the public arena, across media and online, Martine was featured in The Age newspaper's Spectrum magazine,  in April 2016.
Engaging Women advances the voices of women and girls through publishing, mentorship and advocacy.
She has appeared as a guest on ABC radio's Conversation Hour, radio 3AW, Network Ten, featured in the Herald Sun and most recently appeared on a SKY news TV panel.
Her trusted site has also been selected by the National Library of Australia as a website of cultural value.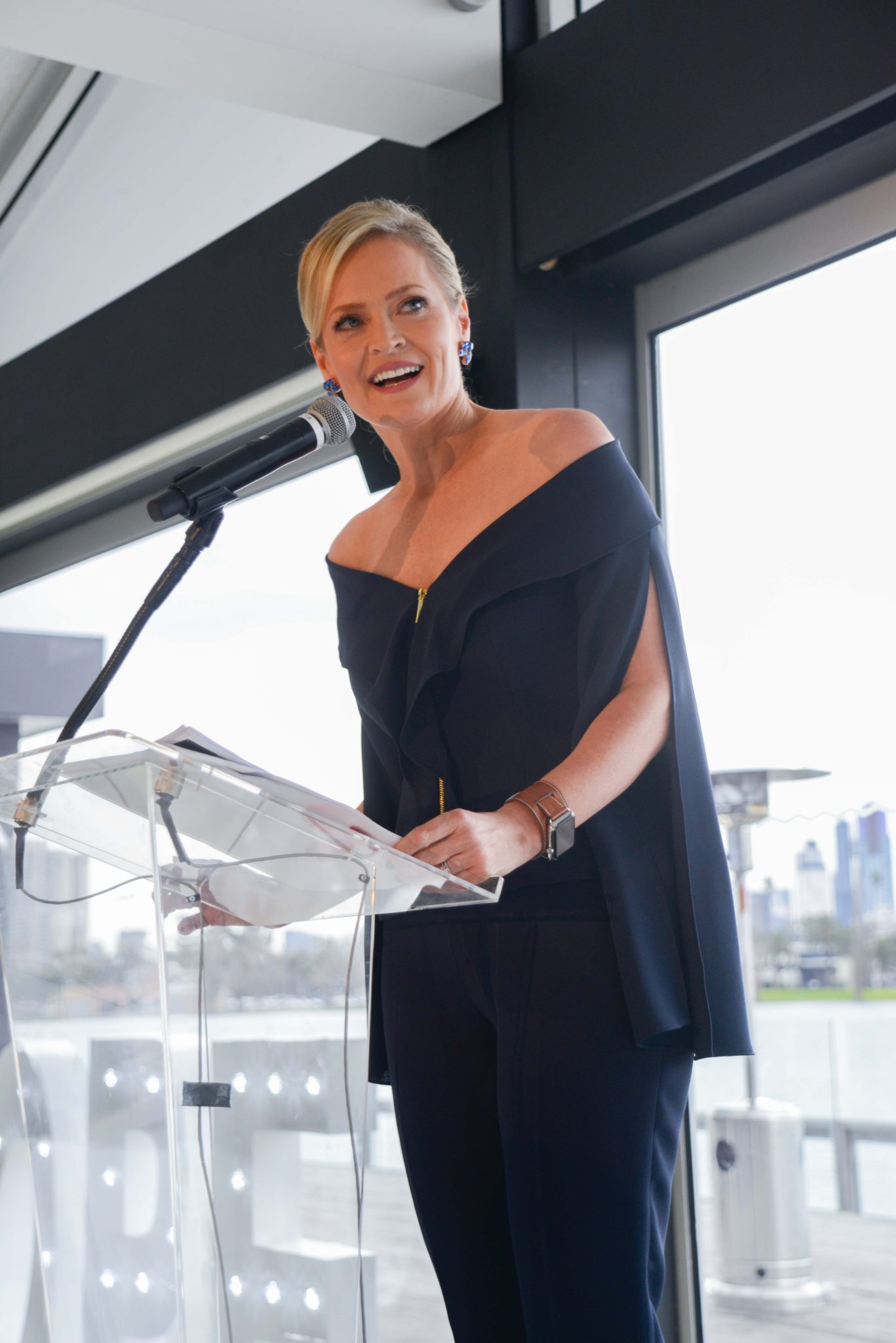 Photo – Martine Harte MC'ing Hagar Australia 'Lunch to Liberate' September, 2016. Photo – Paul Muir.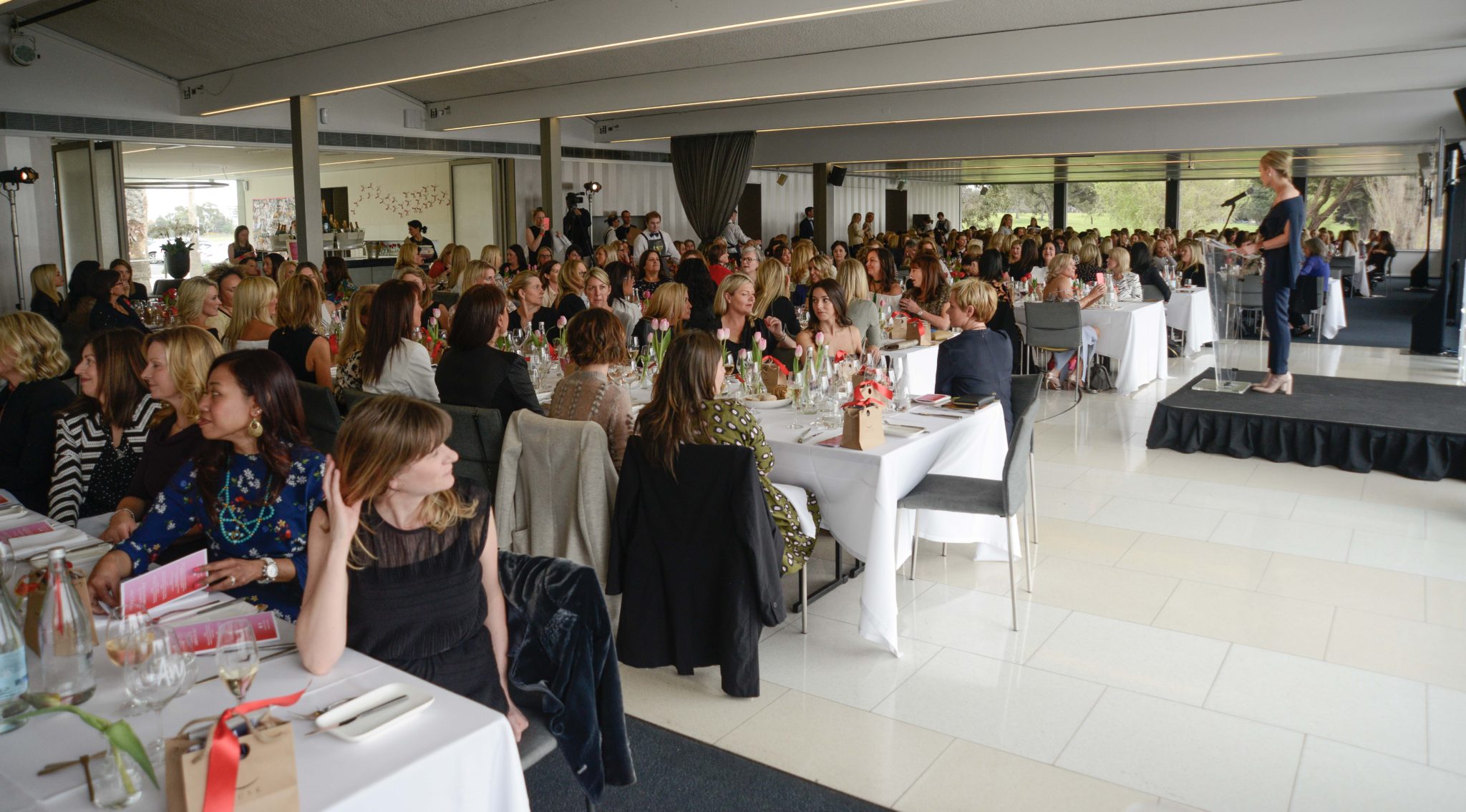 International Women's Day QandA for ACS Victoria with Telstra Vic Business Woman of the Year Cyan Ta'eed and Jacinta Carboon.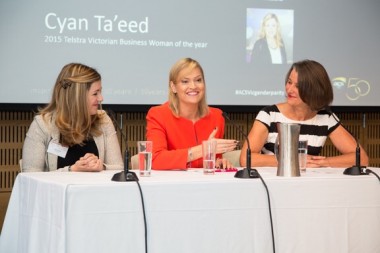 Martine has moderated panels including:
ACS Victoria's Women in ICT 'Striving for Gender Parity' event.
She hosted a National Press Club 'Women & Girls in ICT" summit alongside Australia's Minister for Women Michaelia Cash.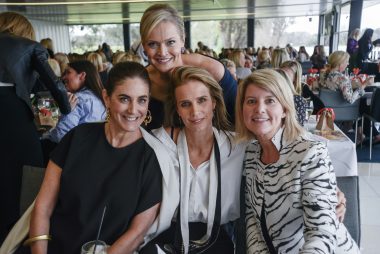 From left, General Manager Pacific Magazines Jackie Frank, Engaging Women founder Martine Harte, Academy Award nominee Rachel Griffiths and Australia's Ambassador for Women and Girls Natasha Stott Despoja.
Engaging Women uses its platforms as a vehicle to raise awareness and money for women and children in crisis. In doing so, it spreads the message that violence against women is not on.
Engaging Women won  a 'White Ribbon Australia' award in 2015.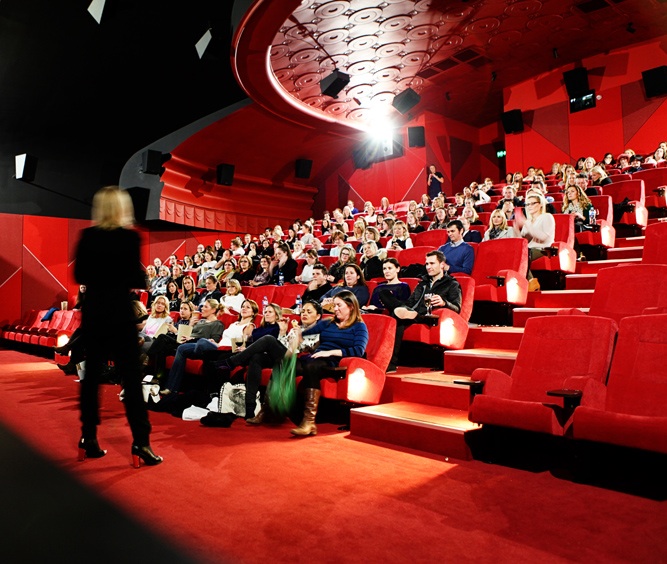 Another event raised thousands to support women in crisis and promoted the good work of Fair Agenda.
The Engaging Women platform also offers other change-makers an opportunity to make an impact through the 'Ambassadors for good' program.
Get in touch : info@engagingwomen.com.au