After working on air in 2016 for Foxtel's SKY news and clocking up more than a decade with Network Ten, the prospect of bringing fresh video content with an 'Engaging Women philosophy' proved irresistible.
For us to forge ahead, however, our video content needed to tick all the following boxes:
EMBOLDEN WOMEN & GIRLS
BE EVIDENCE BASED
CALM TO WATCH
INFORM LIVES WITH INTELLIGENT CONTENT
We've used our best manners to entice some of Australia's most influential women from a variety of different fields to share some of their tricks.
Throughout 2017, you'll get to hear from respected females representing many fields including:
POSITIVE PSYCHOLOGY
CONFIDENCE COACHING
FEMINISM/EQUALITY
ACTIVISM
WOMEN IN TECH
NUTRITION
AND MORE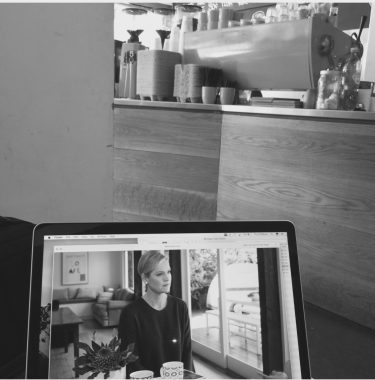 WHAT I'VE LEARNT SO FAR
Nothing like post-production in a good coffee shop!
Former TV reporters take a while to shake the 'TV journo speak' – getting there slowly.
Hair and makeup is a very, very good thing (thanks Lila).
There's nothing like a film maker with a playbook of bad jokes (they are funny at least).
Many women love sharing insights to support other women.
There's something refreshing about fly-on-the-wall viewing.
I really hope you get something out of it and feel free to give us feedback along the way.
Very grateful for the skills of Melbourne and London based film maker and experiential communication expert Paul Muir 
It also wouldn't be possible without to our tech guru Kat Rosendorff from Squigloo. 
The launch video from each series will drop via our newsletter first, so get on it! And thank you so much again for your ongoing support.