Hagar's fourth annual 'Lunch to Liberate' was billed as a fun, empowering, inspiring afternoon where women come together to raise awareness and funds for survivors of slavery.
As you can see, it didn't disappoint.
Four hundred women turned out, raising an incredible $110,000 and I was honoured to donate my time as MC.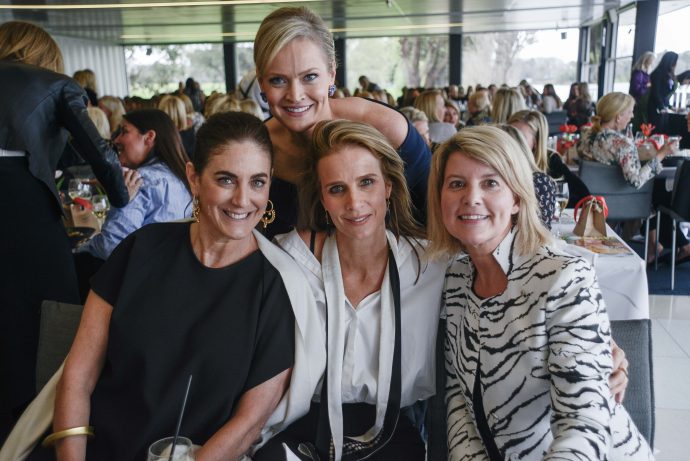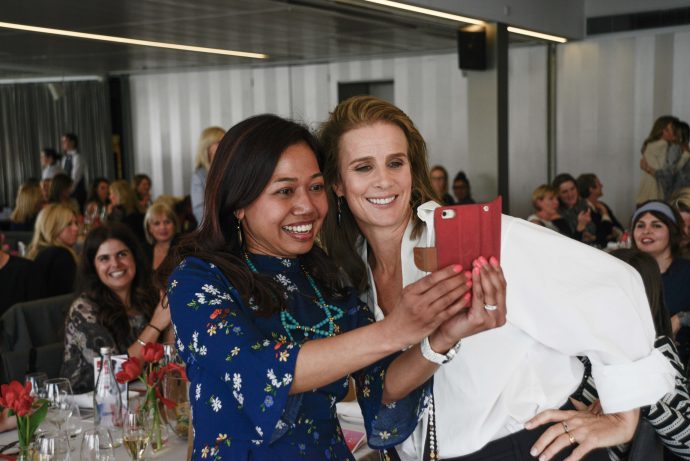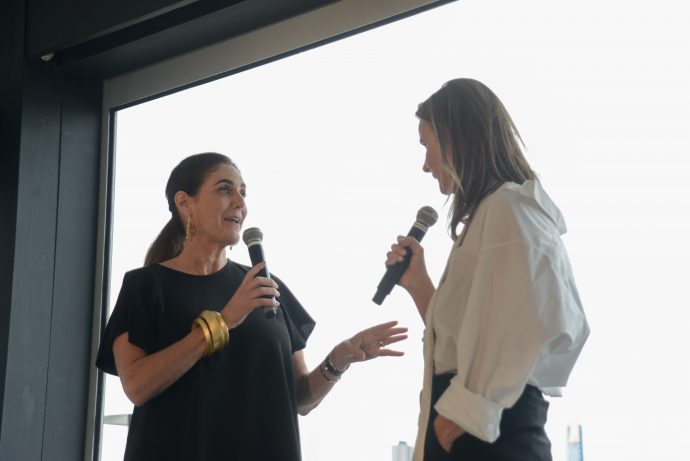 General Manager Fashion, Beauty and Health Pacific Magazines Jackie Frank and Academy Award nominee Rachel Griffiths delivering an engaging QandA. Photos –  thanks to Paul Muir.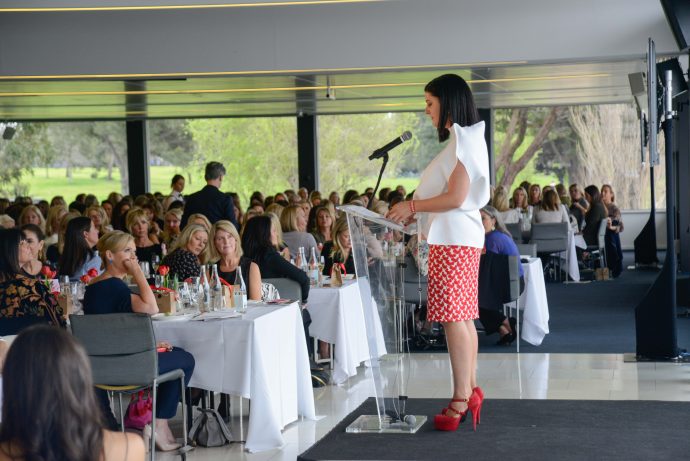 Hagar CEO Jo Pride explaining how crucial donor support is to ensure lives in Cambodia, Afghanistan and Vietnam are rebuilt.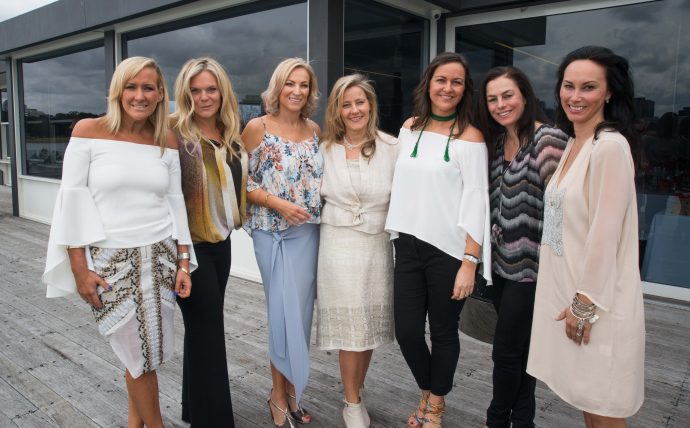 The incredible Hagar committee – women who get it done! From left: Amanda Tolhurst, Teneal Smoli, Natalie Durkin, Lara Dowd, Melissa Connell, Mardi Foreman and Kate Wilson.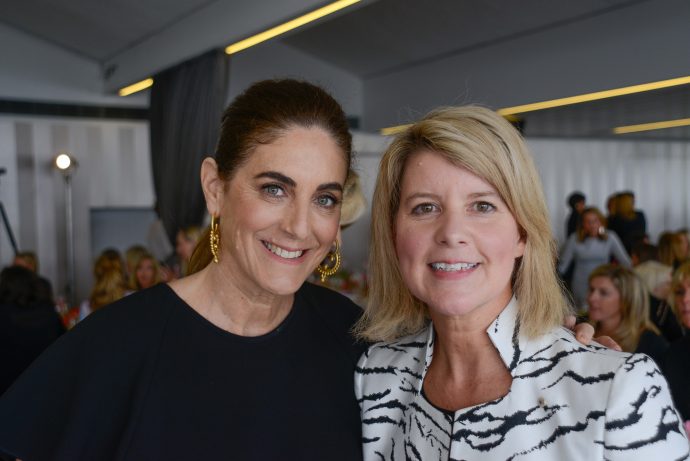 Jackie Frank with Australia's Ambassador for Women and Girls Natasha Stott Despoja. (I know!!)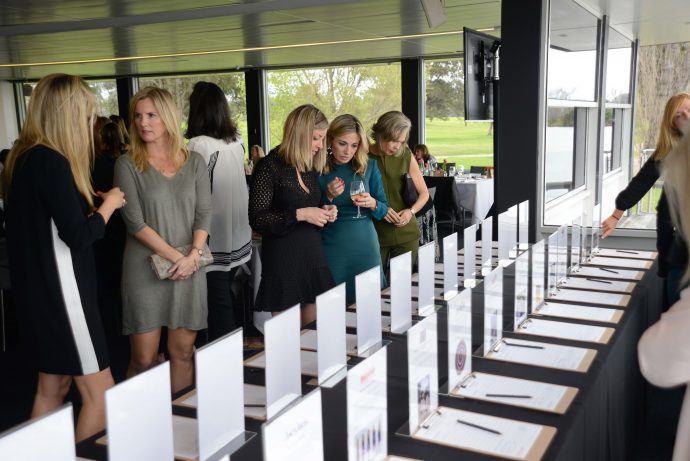 Once again, the event was a sell-out and has firmed as one of the most anticipated events on Melbourne's social calendar. Generous sponsors including, Food & Desire, Where the Grass is Green, Pachamama Wines, Laurent Perrier, Splitrock, Tim & Terrys, O'Connor Beef, Huon Salmon, Husk, ASPAR and Marie Claire made for an excellent silent auction.
Some of the guests have been supporters from the beginning and there were many welcome, beautiful new faces.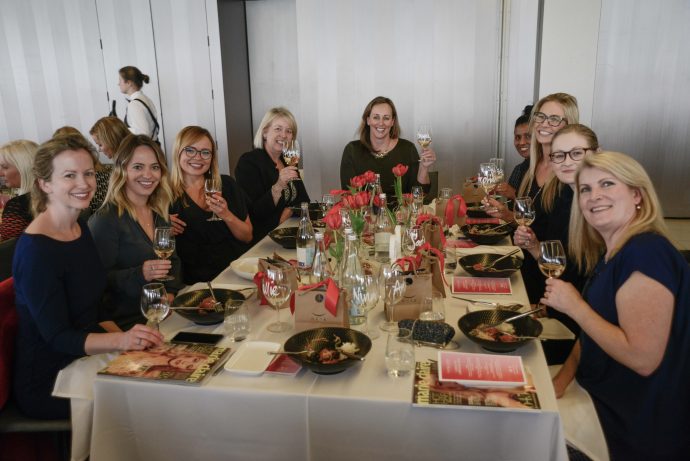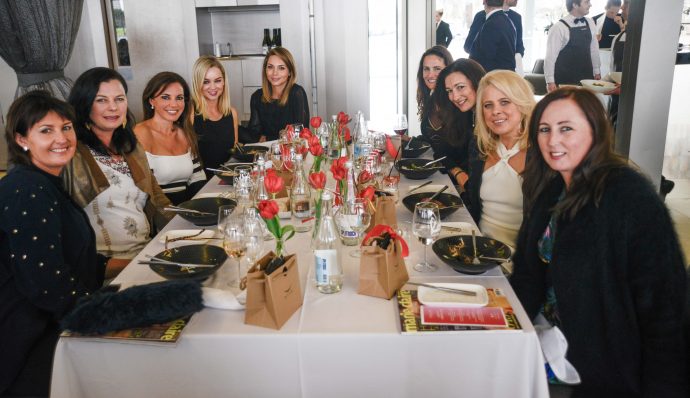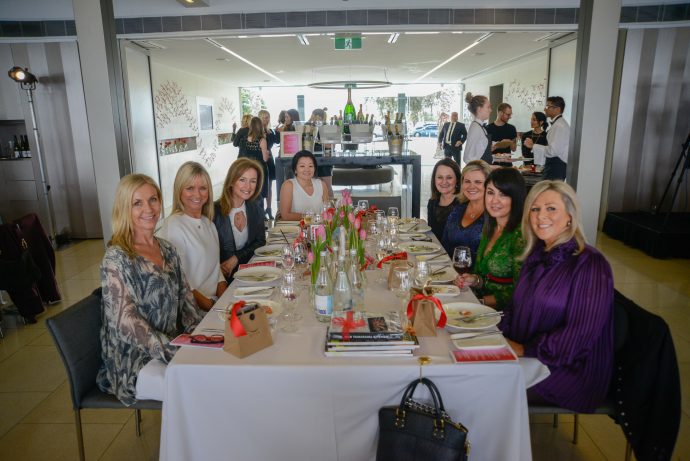 But perhaps the most defining moment came thanks to Rachel Griffiths sharing an uncomfortable truth surrounding the funding model of orphanages overseas.
She urged us to rethink participating in 'orphanage tours.'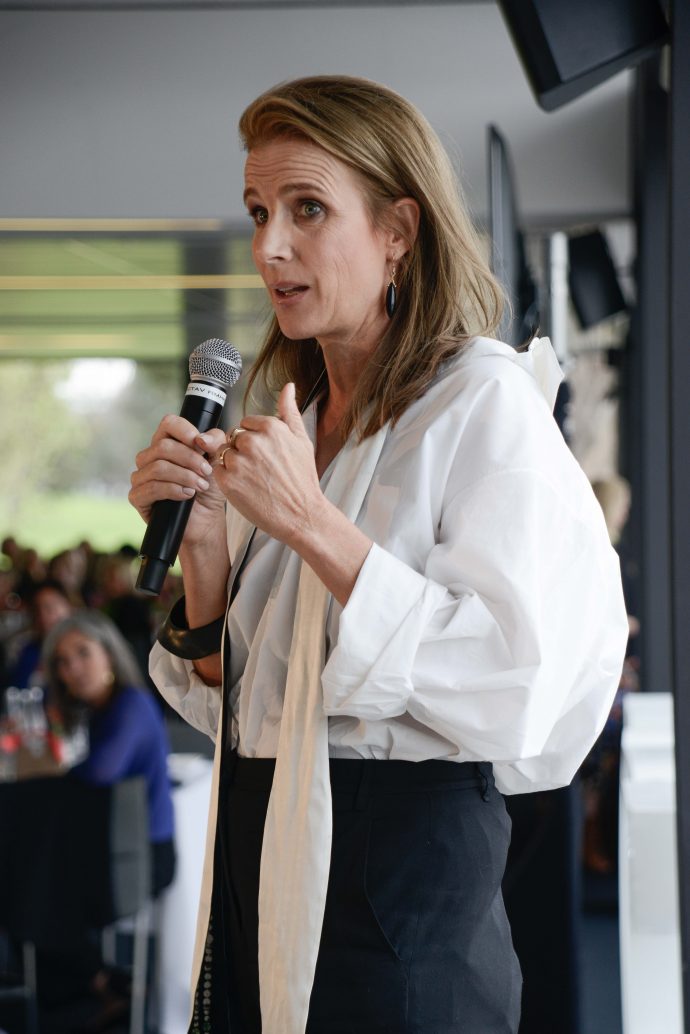 Why?
Because these tours have sparked an entire industry, particularly in Cambodia.
75% of children in orphanages have at least one living parent because some parents are giving up their children, believing they will be better fed and educated in an orphanage.
The harsh truth is many orphanages are profit-driven and rely on the tourist dollar.
Well-meaning, good people are propping this industry up.
Rachel reminded us it makes much more sense to support the work of an international organisation with a proven track record like Hagar.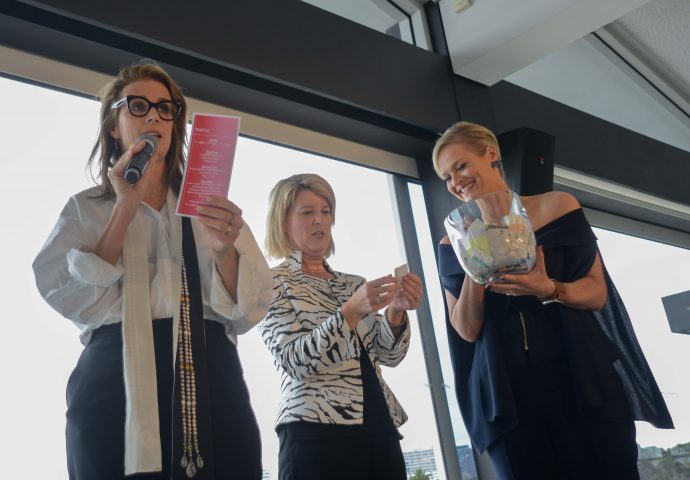 Huge thanks to Melbourne based  photographer Paul Muir 
Kudos to the event stylists 'Where The Grass is Green' for a stunning room.
It's incredible to think what 400 women can achieve, on this occasion they helped raise $110,000!
Thanks for your supportive smiles, glass tapping and for digging deep for Hagar.
Support Hagar here.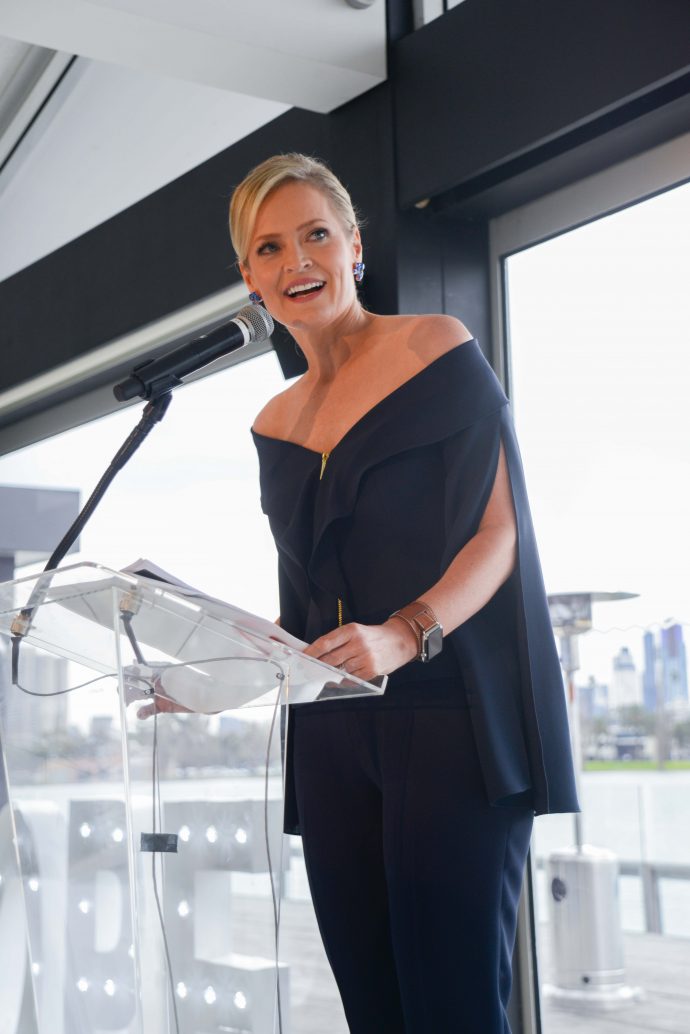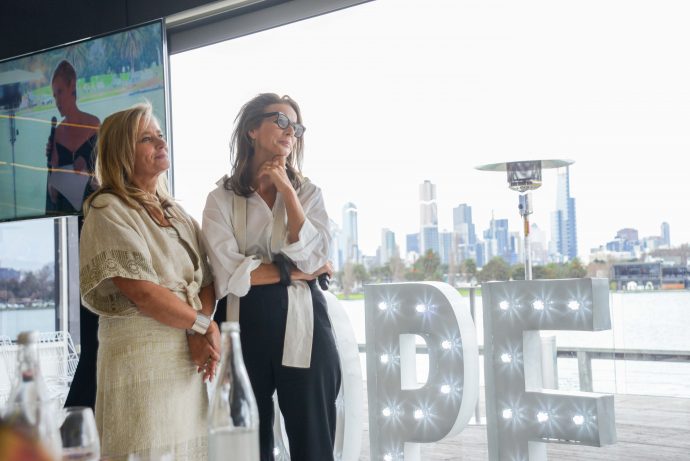 Lara Dowd and Rachel Griffiths with spectacular Melbourne in view from The Carousel's deck. Photo – Paul Muir.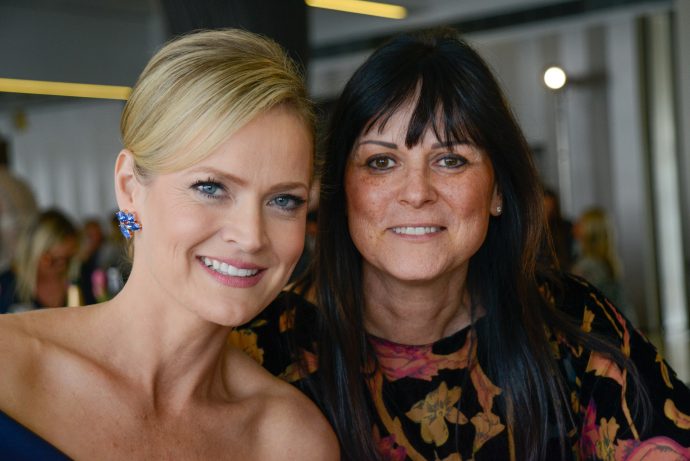 Martine Harte and Ambassador for Women and Girls advisor/author Felicity Volk.
GOT FIVE MINUTES?
Hear more from Jo Pride, who came to Hagar as CEO seven months ago after a decade at one of the world's best known charities Oxfam here.
Learn what Natasha Stott Despoja it up to over here.
Check out the amazing homes of leading Melbourne creatives here. 
And don't forget to sign up for my next newsletter, goodness and good people doing good things every month! Pop over here.