"There's no playbook for a pandemic. When things become challenging we need the right architecture to handle uncertainty. The world we currently find ourselves in has prompted me to share these strategies with others,  connection is more important than ever."
Martine Harte.
Engaging Women consulting is dedicated to supporting Australians throughout the Coronavirus pandemic.
This fast, effective lockdown wellbeing course was developed in response to enquiries following the COVID-19 pandemic and is delivered one-on-one via phone hook ups and email.
STAY ON THE FRONT FOOT
MANAGE UNCERTAINTY
SLEEP BETTER
EASE STRESS
The course is run by communications specialist and Gold Quill award-winning journalist Martine Harte.
She has facilitated panels and hosted events for the City of Melbourne at Melbourne's Town Hall, National Press Club in Canberra, hosted the launch of Respect Victoria in 2019 and judged Telstra's Business Woman of the Year.
Martine has been featured on Australia's Network Ten, CNN, BBC, ABC, Sky News, ABC radio and 3AW.
A qualified and accredited mindfulness/meditation coach, Martine has developed a unique 2020 program which is grounded in science-backed techniques which will support and provide relief for participants.
Expressions of interest for a trial martine@engagingwomen.com.au and we'll get back to within 24 hours.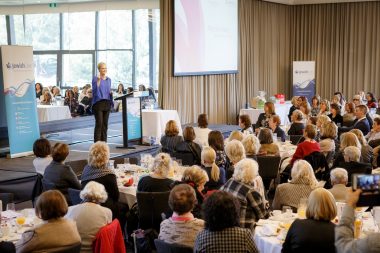 "Your professionalism was outstanding and your contribution to the panel discussion kept guests both engaged and entertained throughout the event. We are confident that everyone left the event feeling inspired."
Craig Eloranta. City of Melbourne, Women in Business lunch.
****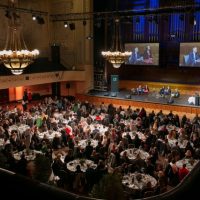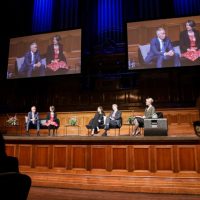 Thank you so much for the outstanding job you did at Lunch to Liberate. You were engaging, warm, smart, articulate and always in control.
We felt very lucky to have you!
Jo Pride, CEO Hagar Australia
****
"Thank you for your contribution to the Women @ Work Conference. The conference was a wonderful success. It also led to 25 organisations undertaking the Victorian Government Gender Equality Pledge." 
Hon Natalie Hutchins, former Minister for Women.
****
"You delivered a thoughtful, engaging and motivational address, which prompted much discussion among our team. We look forward to working with you again in the future."
Sarah-Jane Tilbury, General Manager at SEA LIFE Melbourne.
****
Latest collaborations:
Alfred Health Care Services, March 2020.
Victorian Government 'Women@Work Conference.'
WorkSafe Victoria's 'Women at Work' series.
Launch of Respect Victoria, MC services 2019.
City of Melbourne's 2017 'Women in Business' lunch at Melbourne Town Hall.
Bayside Women's 'Press for Progress' event.
ACS 'Striving for gender parity' breakfast at ACMI.
Victoria Police International Women's Day 2019 Keynote speaker 
Merlin Entertainments plc. – International Women's Day Keynote speaker
Emerson Automation Solutions – International Women's Day Keynote speaker

Raise Foundation High Tea Windsor Hotel
Safe Steps event RACV Club Melbourne
SEALIFE fundraising Gala for Our Watch
Hagar Foundation 'Lunch to Liberate' event
Keynote speaker Jewish Care Montefiore Lunch