For someone who has torn pages from magazines on inspiring women since she was a kid, an invite to spend four days with 100 passionate Business chicks in Uluru was a no-brainer.
From the time we touched down in the sacred land of the Anangu people we could tell we were in for something special.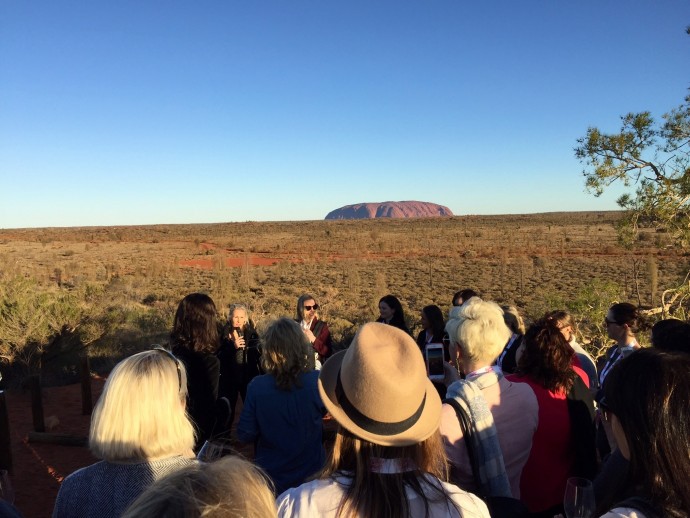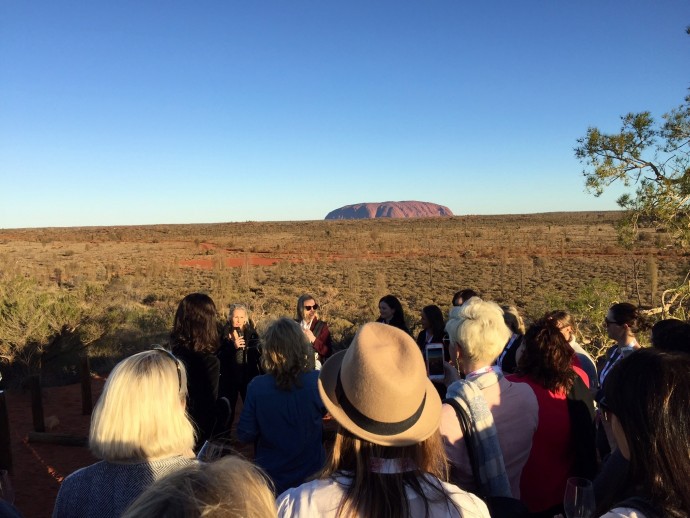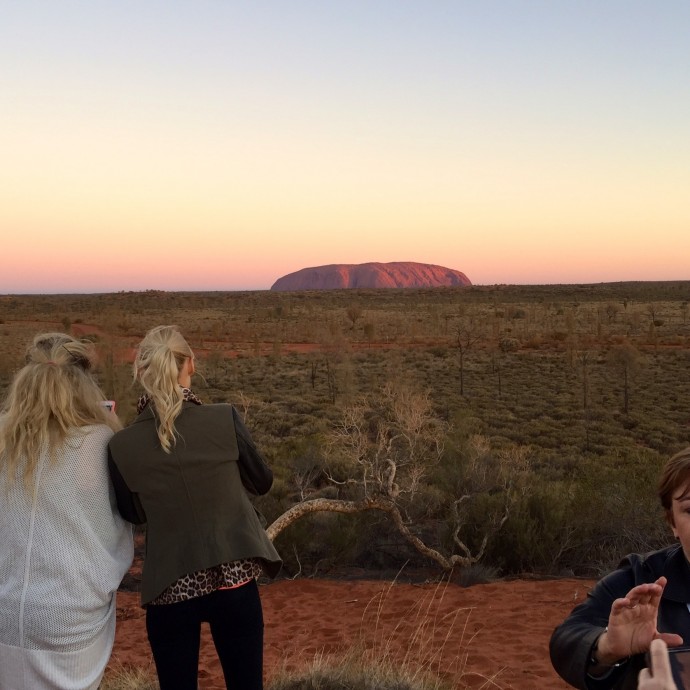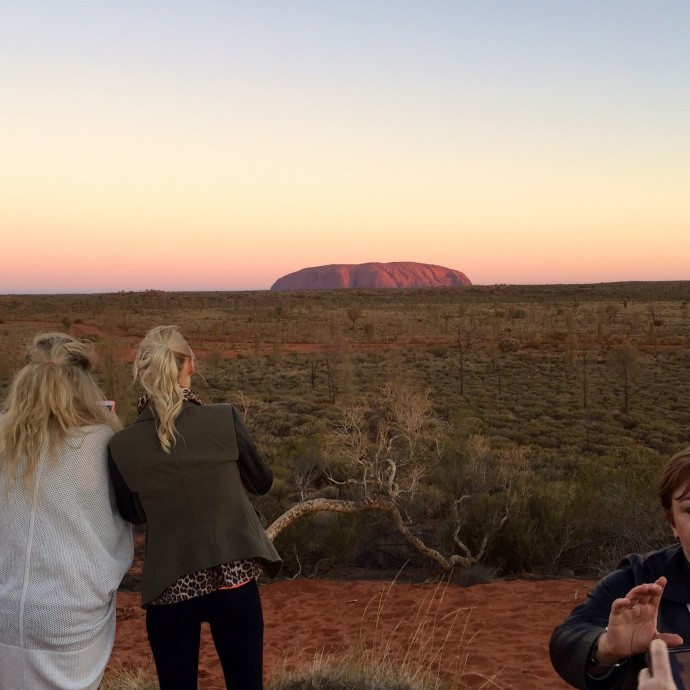 A sunrise yoga session in the shadow of the rock was a sublime way to herald day one.
Nutritionist Lola Berry urged us to "open our hearts" and although we barely knew each other we bravely, authentically heeded the call.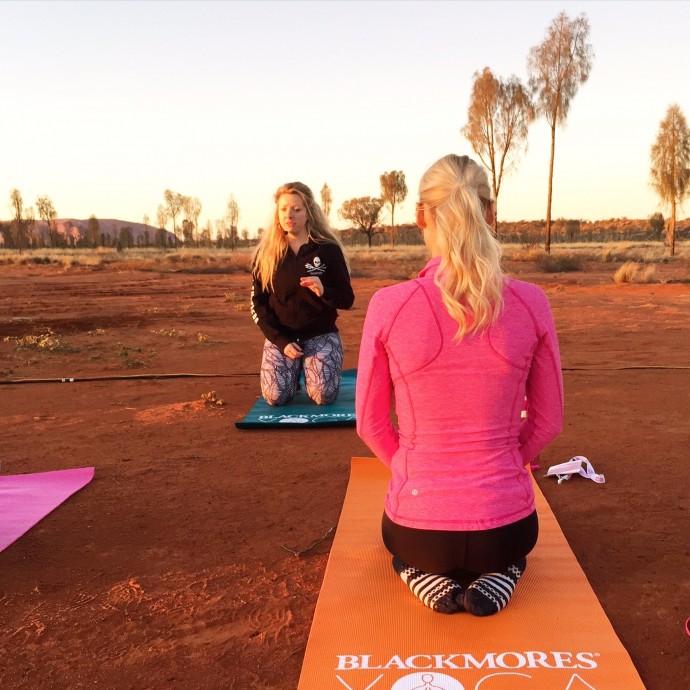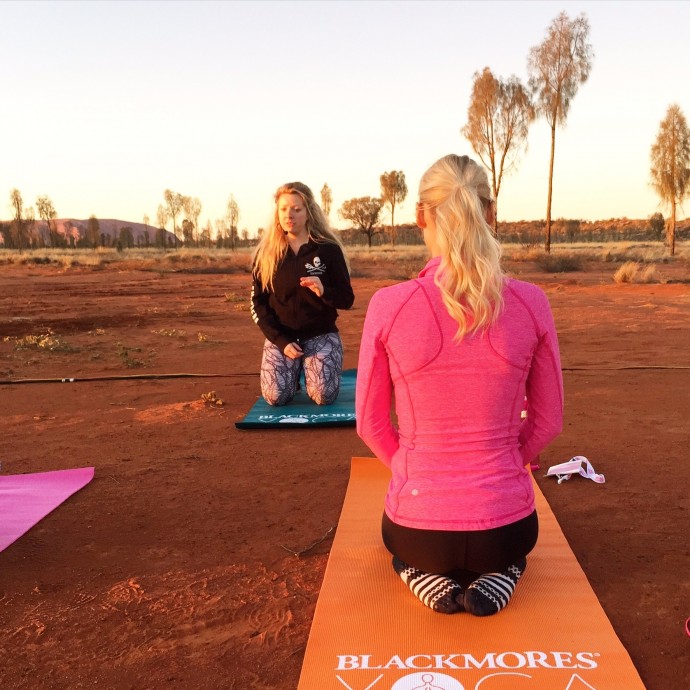 EMMA ISAACS
The 'movers and breakers' conference was the brainchild of a true Engaging Woman Emma Isaacs.
She's amassed 35,000 women in her 'networking' community and recently broke into the US market with Business Chicks USA.
So who is this collaborative soul who hustled her first job in a restaurant at 12-years-old earning $4.80 an hour?
(So glad you asked)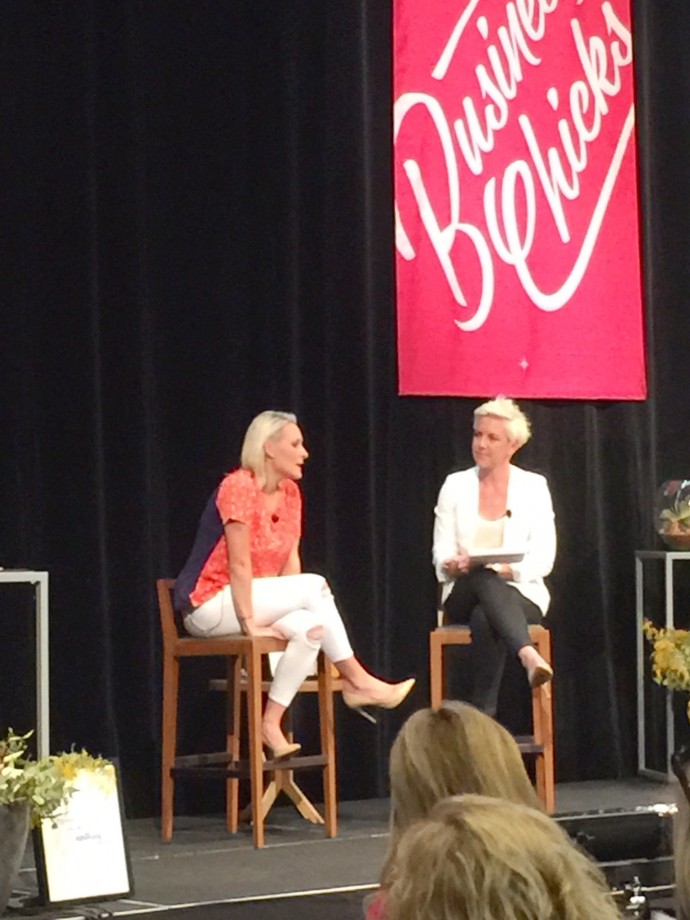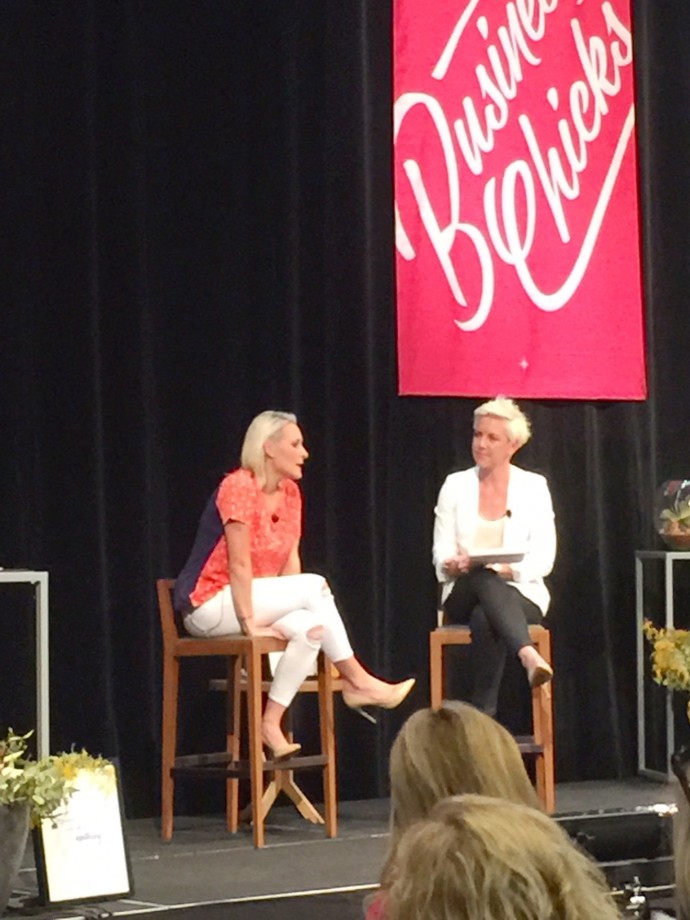 Photo – Emma Isaacs on "the couch" with conference MC psychologist Ali Hill.
BACK STORY:
The eldest of three kids, with an accountant father and teacher mother, Emma describes herself as, "the one who is happy to ask all the dumb questions."
Her first big opportunity materialised after a trip to Nepal.
She was invited to a Business Chicks event – when it was still owned by Kids Help Line – "there was no way I was going to an event called Business Chicks!" she jokes. A friend promptly advised Emma to, "get over herself." She fell in love with the concept and bought the business when the opportunity arose.
Despite advice from a management consultant that there was no market for the business model, Emma was determined to prove them wrong.
Her first event was run on the goodwill of contacts and she urged friends to buy a table.
I had zero idea what I was doing," the mum-of-four recalls.
BIG BREAK:
One of her game changing breaks came in the shape of a strawberry blonde billionaire named Richard Branson.
Business Chicks secured him as a speaker and 1400 tickets sold in just four hours.
The chance Branson might not turn up played to Emma's strengths:
"I'm not happy unless I've got something I'm scared about coming up, I find ways to put myself in (a place of) discomfort."
"Every day I struggle with self-doubt but I've learnt to talk myself into things, to say yes and work it out later. Your confidence builds from there."
Business Chicks USA proudly hosted Arianna Huffington and Rachel Zoe in the USA and traction is growing…. fast.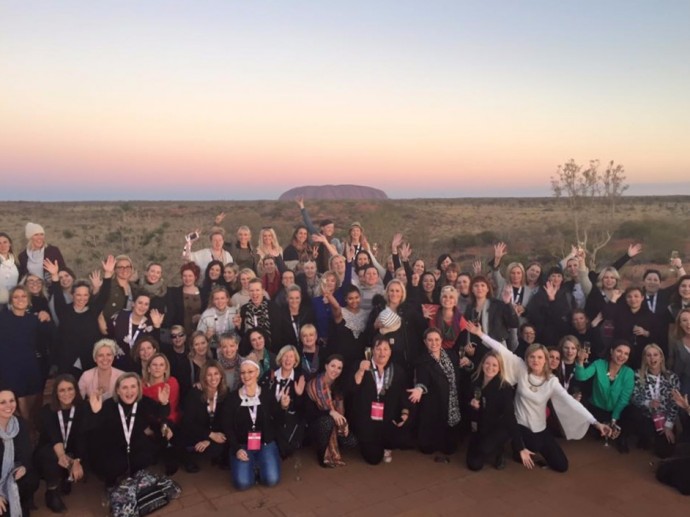 Scroll away, for more pics from the conference.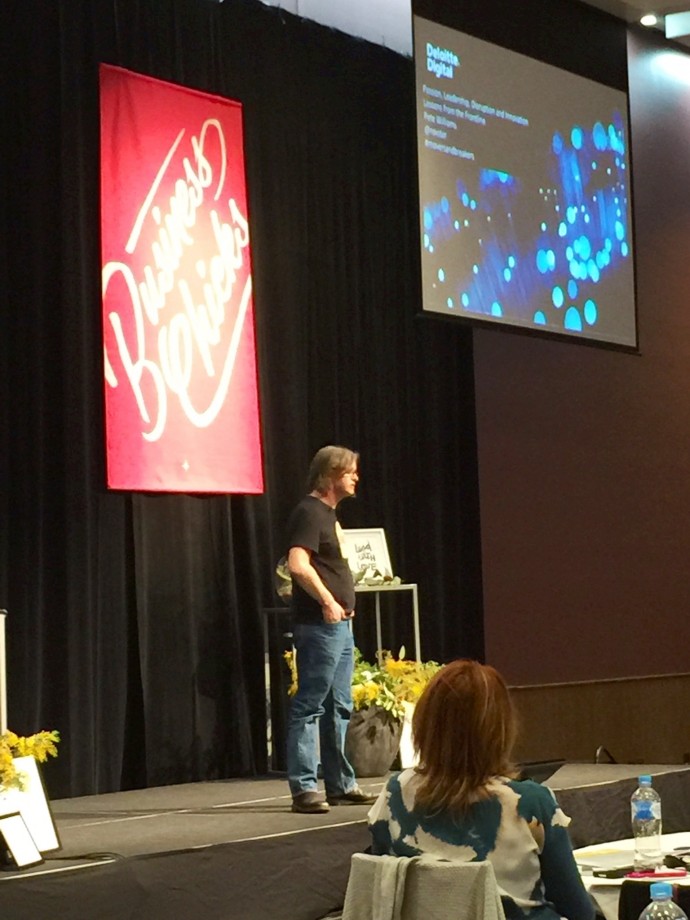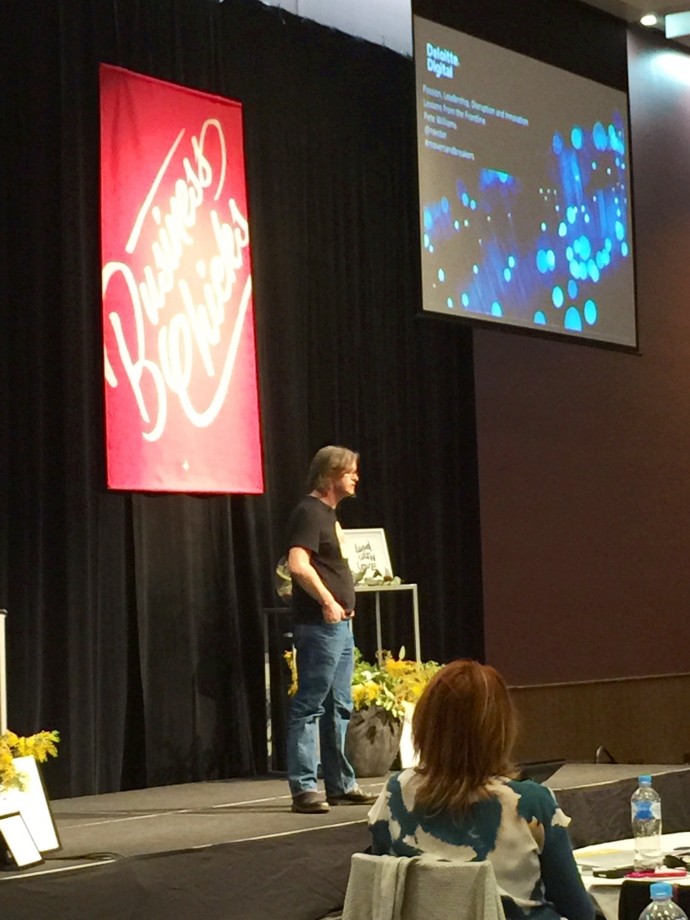 The line up of speakers was set to a cracking pace: including digi culture expert Pete Williams from Deloitte Center for the Edge, aka the horse whisperer.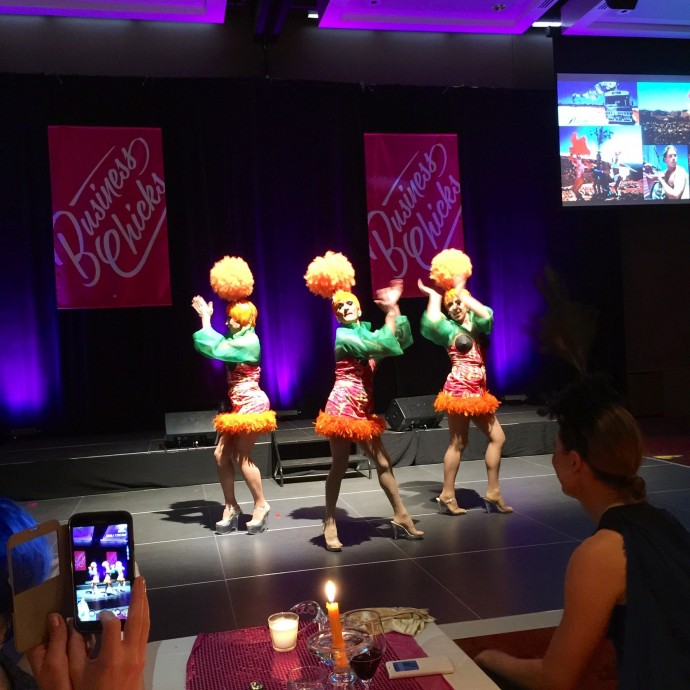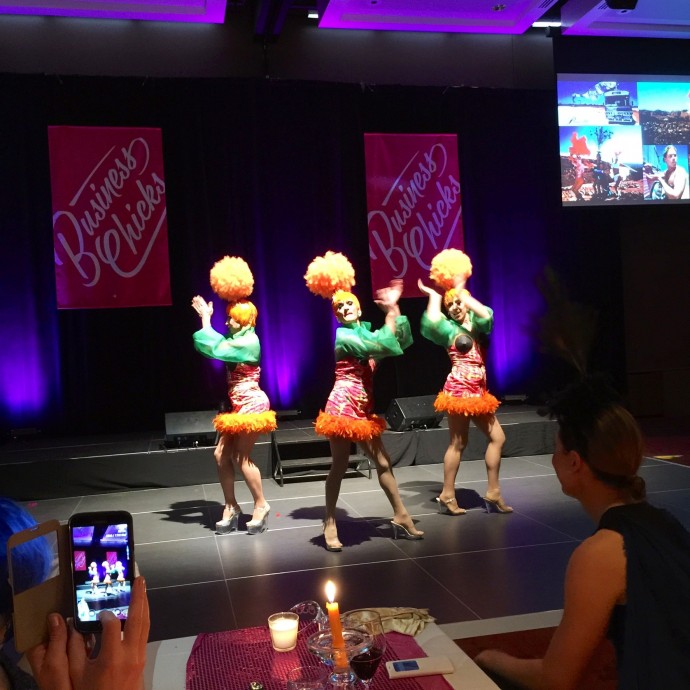 A mental break in the shape of a 'Priscilla Queen of the Desert' Gala. Carmel Toe and her exquisite back up singers kicked off the party.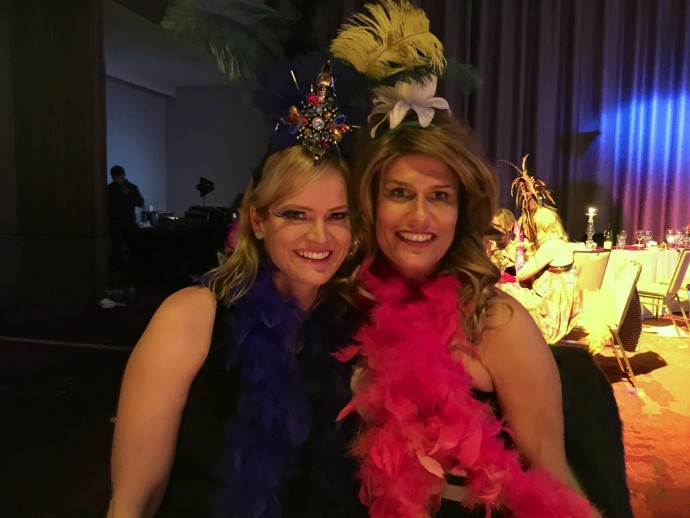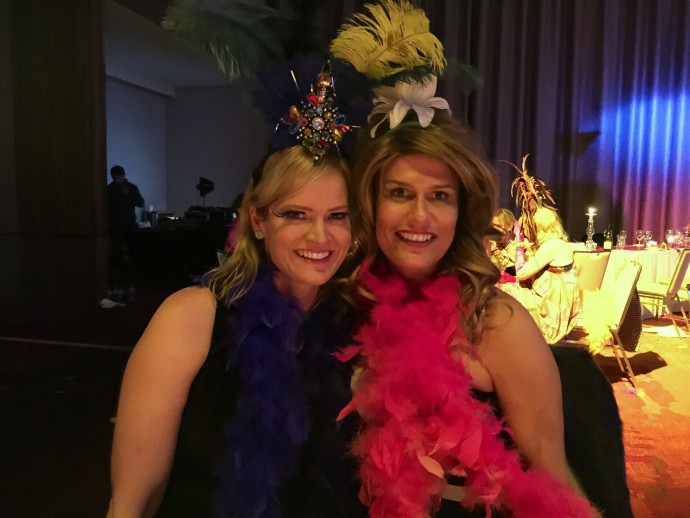 Me with the lovely Amanda Ward, principal of Award accounting, doing our best drag.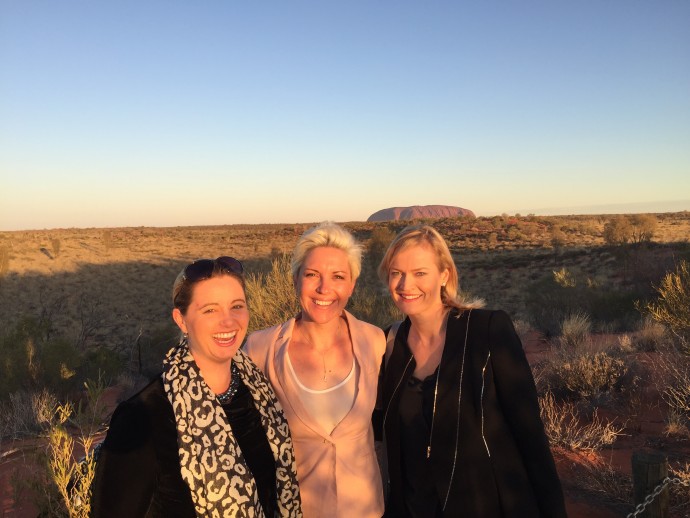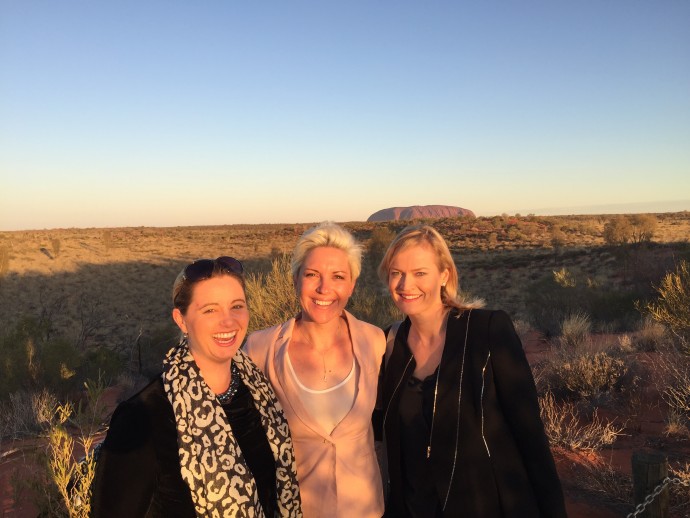 Gemma Alker– GM, pathways and partnerships, Bond University, Ali Hill and me… check out the light, no filter.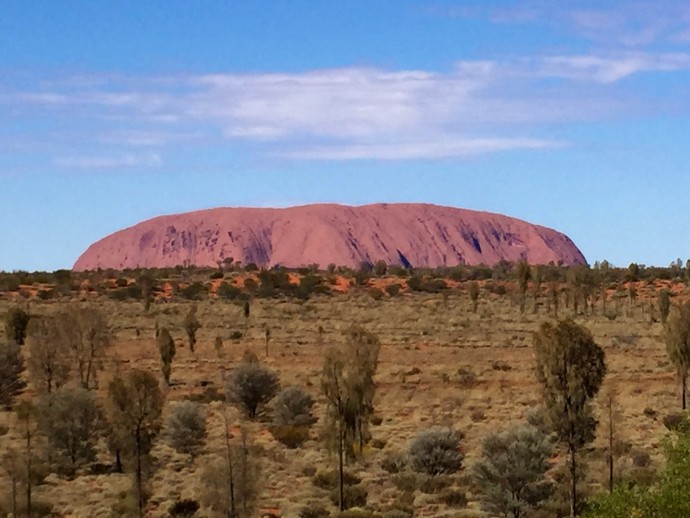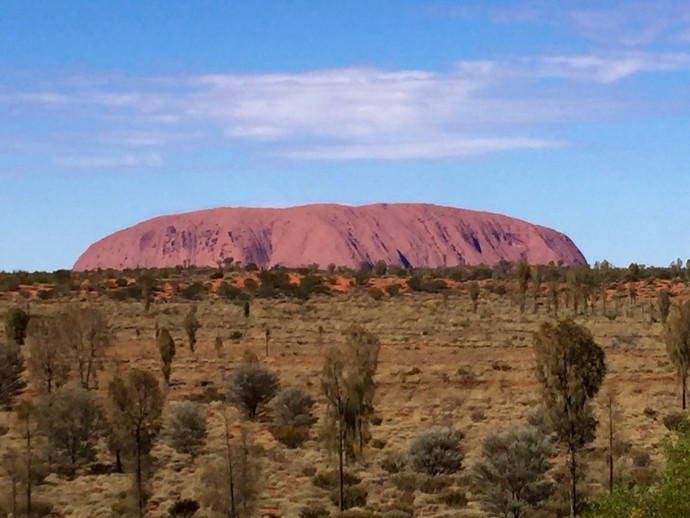 The universe conspired to keep us there as a flight home was cancelled due to engineering problems.
So back on the bus we went.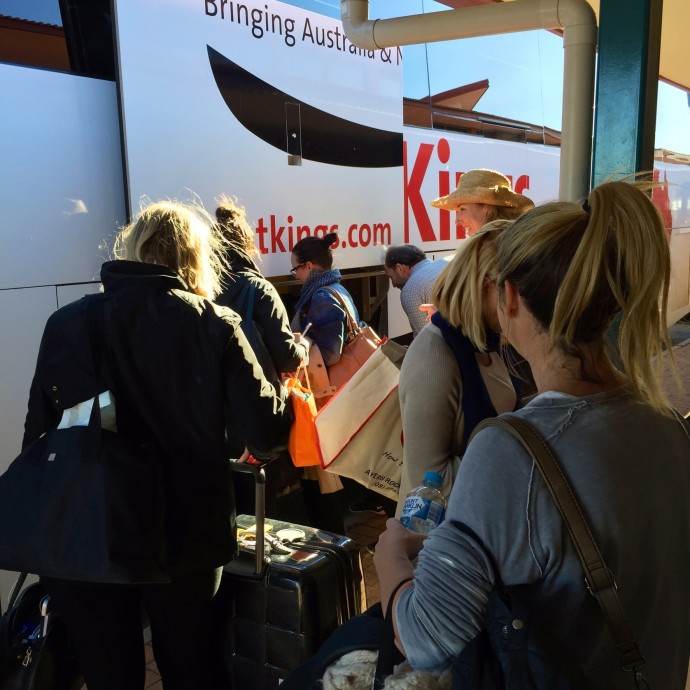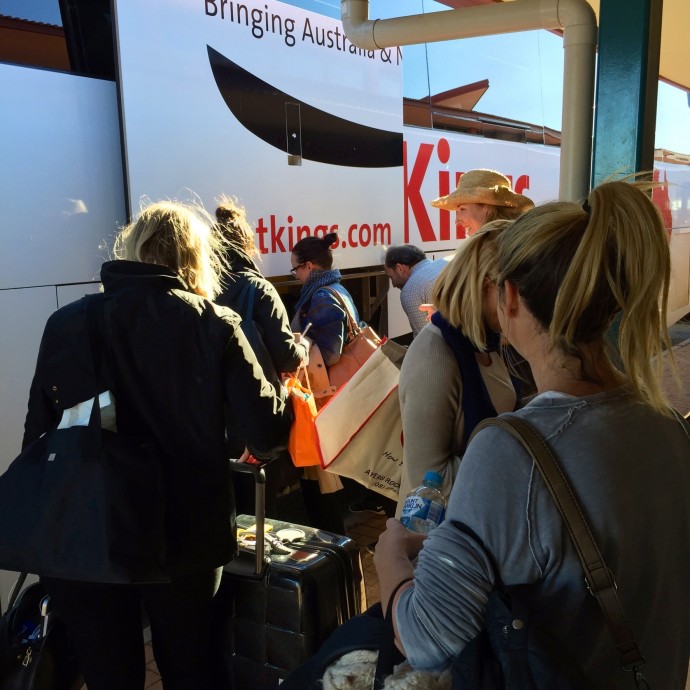 Thought bubble: "Hubby, partners, nannies, kids, dogs aren't going to be impressed."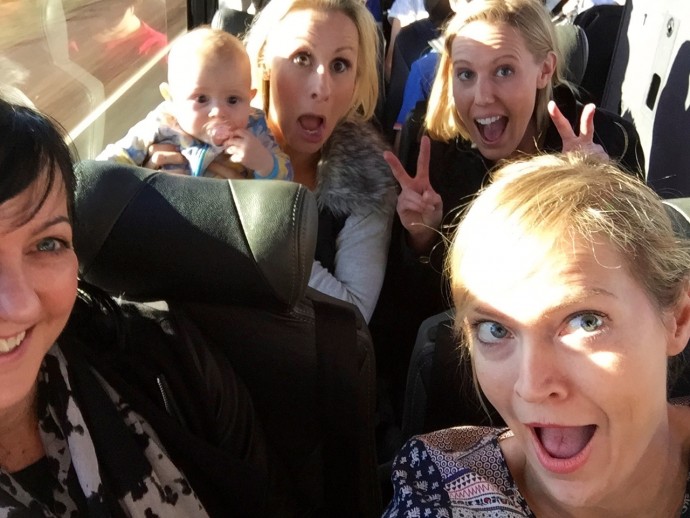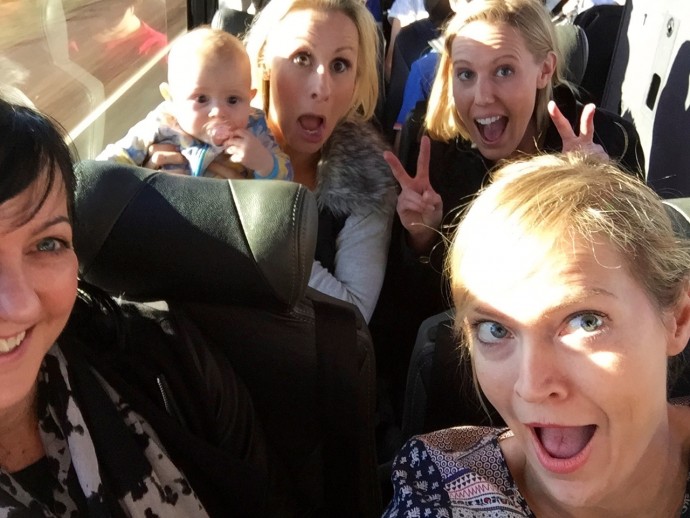 Thought bubble five mins later – "Oh suck it up hubby, partners, nannies, kids, dogs!"
The schedule was forced aside – it had to be – and with an extra day up our sleeve some of us decided to jump on a camel!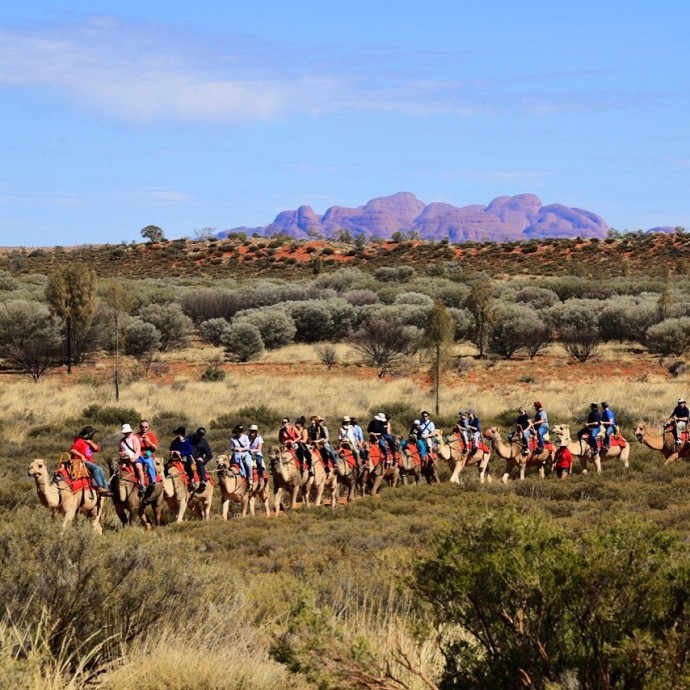 Uluru camel treks, highly recommend it!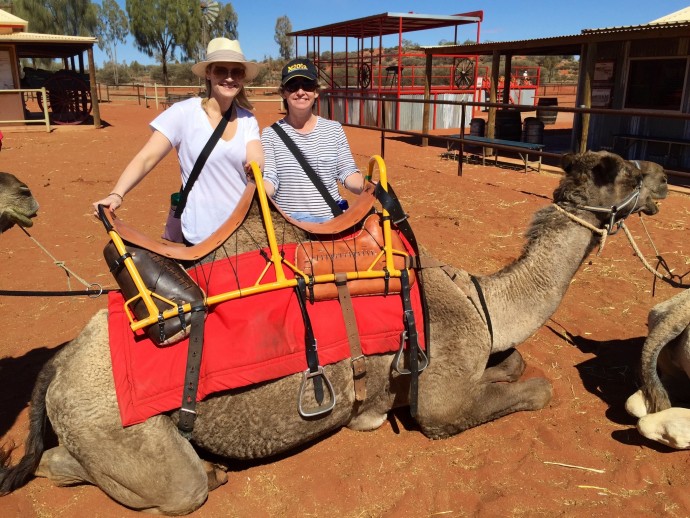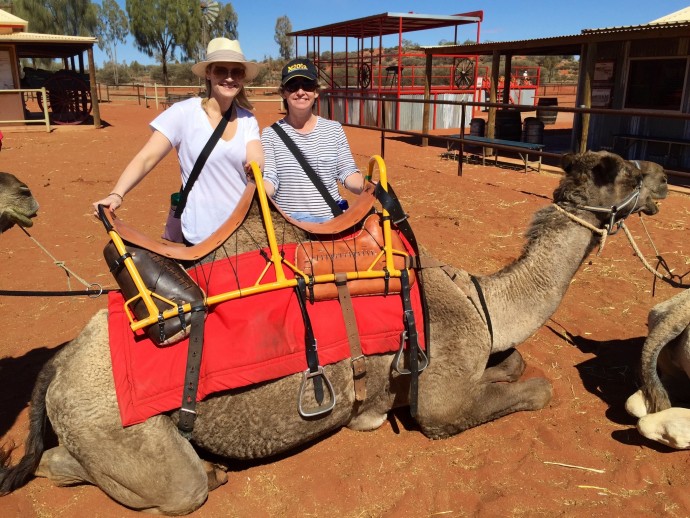 Me and my roommate, CEO and founder of Naked Tan lovely Lea Taylor.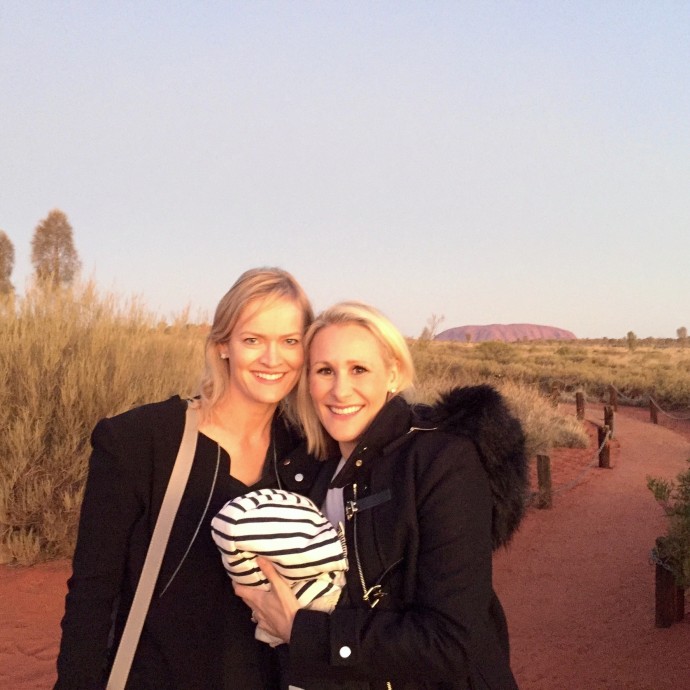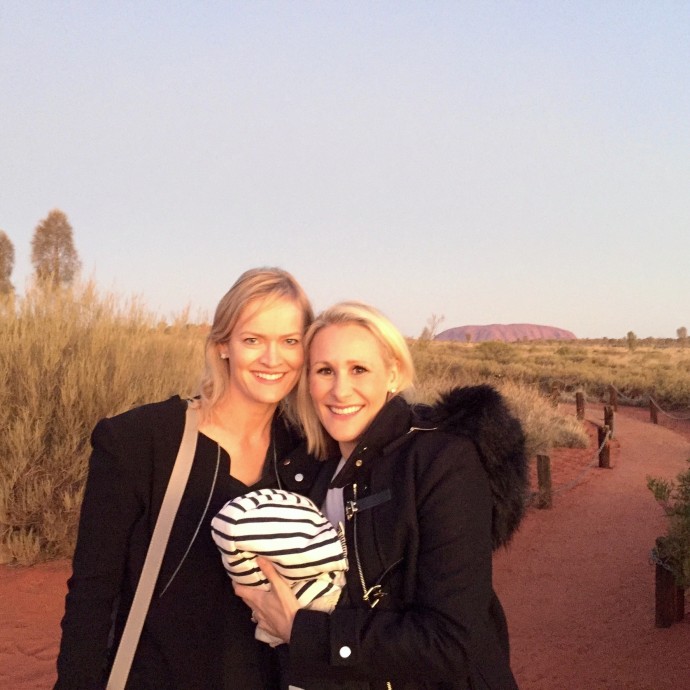 Martine Harte, Emma Isaacs and her bub Ryder.
The first 'Movers and Breakers' conference is an experience I won't forget in a hurry. Like attracts like and it was awesome to meet you all.
Gold star to Emma's little man Ryder (hidden by stripes above) for being chilled and thanks to the loveliness that makes up the Business Chicks team.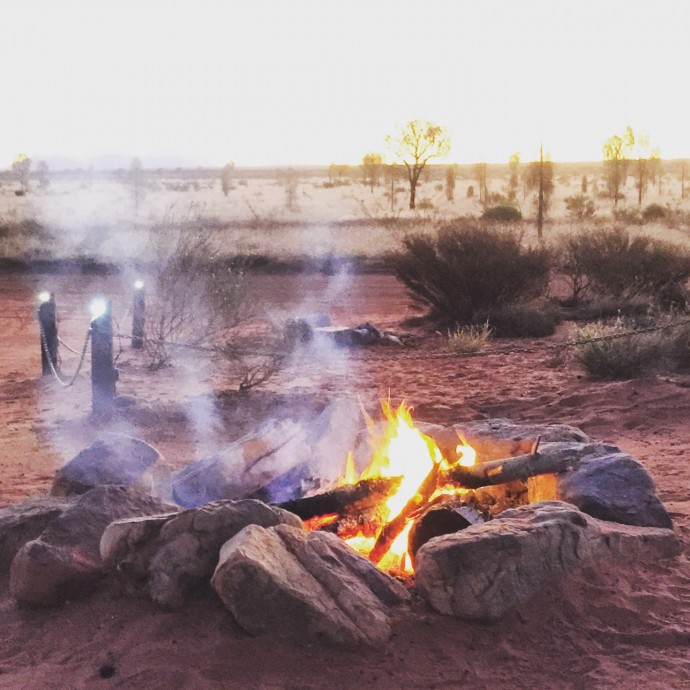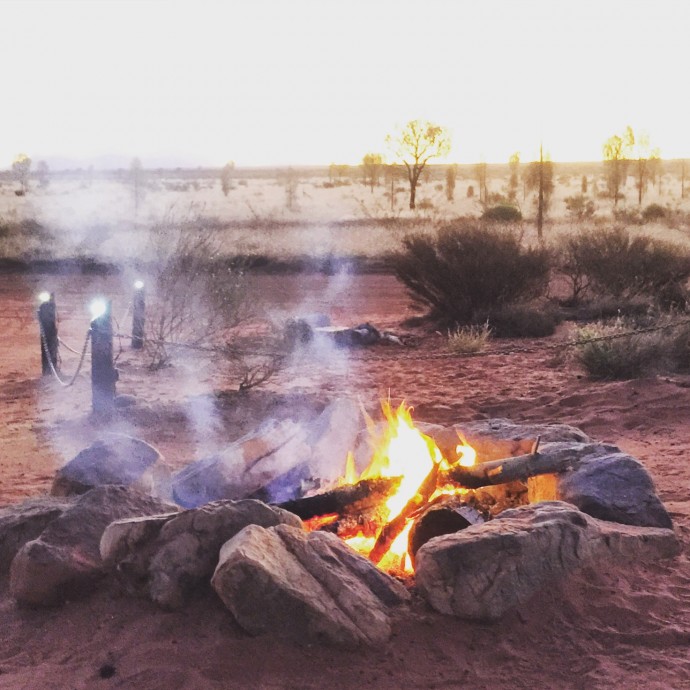 When women get together the fires of possibility burn bright.
TAKE OUT GEM:
My biggest take out from this adventure and something we all need to be reminded about is the power in being yourself.
It's the key my friends and that's when the magic happens.
Also, don't forget what beauty we have in our own back yard, a trip to the Territory is a must.
As you were.. Martine x
Want to get engaged and receive nourishing snippets? Tap, tap here
Got five? Read the night I almost bailed on Hinch here